Chris Gethard, Soho Theatre |

reviews, news & interviews
Chris Gethard, Soho Theatre
Chris Gethard, Soho Theatre
US comic tackles his mental-health problems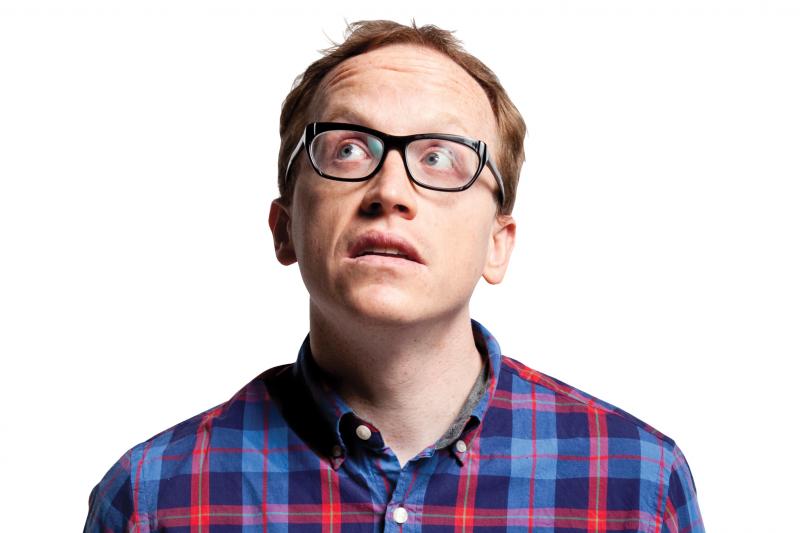 Chris Gethard appeared in 'Parks & Recreation'
Comedy fans will be familiar with "New York neurotic" – performed mostly by Jewish writers and comics, with Woody Allen being the exemplar. Chris Gethard, however, is from New Jersey, was raised as a Catholic and is not neurotic at all.
Rather, this guy has been suffering from actual, pain-in-the-head, clinically diagnosed and heavily medicated
depression
for most of his life, and has now written a show about it.
Career Suicide (which Gethard has performed in New York and at the Edinburgh Fringe last year) is certainly a frank account. He takes us through the low points - the suicidal thoughts that he first had as an 11-year-old but didn't tell his mother about until his 20s (but only when an ex-girlfriend threatened to if he didn't) – and the highs: a loving childhood, making a successful career as a stand-up and actor (he appeared in Parks & Recreation), and his recent marriage. He may tell us that it's a "depression-themed comedy show" but he throws in some good lines to leaven the sadder material.
One memorable anecdote describes when a lorry drifted into his lane on the motorway and, instead of braking, he thought it might a good idea to let events take their own turn. "This way your parents don't have to be the parents of the kid who killed himself; they can be the parents of the kid who died in that car crash because we don't judge car crashes but we do judge suicide."
He had, he tells us, been listening to the Smiths at the time - "It won't come as a surprise to you that I love Morrissey," he notes drily - and his songs are a leitmotif throughout the show. Gethard even sings a verse or two.
Much of Gethard's funniest material concerns Barb, his therapist since 2007, and I would have liked to know more about her. She's seemingly a bit batty, but has occasional strokes of wisdom. And yet she isn't terribly good at observing boundaries, having devoted one session to showing Gethard pictures of her new house in Mexico – by way of telling him she was moving there.
Along the way, there are other stories about a bullying dwarf, what it's like as a man with OCD living with a woman who never shuts a cupboard, how New Jersey women sound like a "chorus of Carmela Sopranos", and a standout story about the last time he got truly, stonkingly, howlingly drunk - told with an easy manner and a smile. At 75 minutes, Career Suicide is a little too long but - even if it's amusing rather than hilarious - there's much to enjoy.
Chris Gethard at Soho Theatre until 4 February
rating
Explore topics
Share this article