Reissue CD of the Year: Robert Bensick |

reviews, news & interviews
Reissue CD of the Year: Robert Bensick
Reissue CD of the Year: Robert Bensick
Lost art-rock masterpiece 'French Pictures in London' finally gets its day in the sun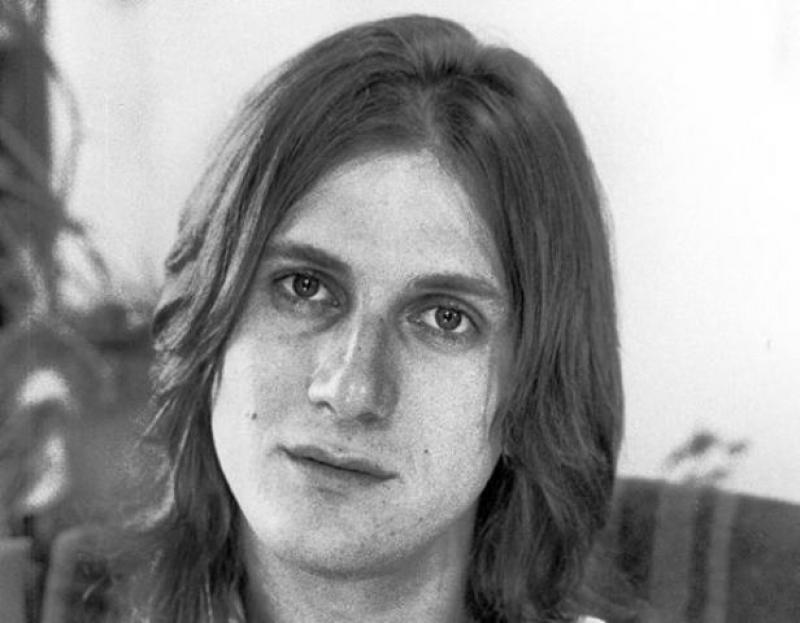 Robert Bensick in 1975. Nothing American about his music despite being from Cleveland, Ohio
French Pictures in London was a bolt from the blue. Issued in June, four decades after being recorded, it was a previously unknown, unreleased album better than most mid-Seventies rock offerings. It was also better than about 99 percent of albums retrospectively hailed as classics. However, it had escaped attention and its maker was barely heard of.
It wasn't meant to be this way. In 1975, A&M Records paid for the sessions and the album's master tape was passed to pop star and Bensick's fellow Ohio native Eric Carmen, who was meant to get it to music industry bigwig Clive Davis, the then head of Arista Records. Instead, Carmen gave it to a DJ who, in turn, handed it on to the owner of a keyboard shop in whose hands it remained until it was prepared for release earlier this year.
Before this year, Bensick was a footnote in the story of one of rock's most vital music scenes, second only to New York's in the period 1974 to 1976. Based in Cleveland, Ohio, he had formed experimental music/performance art group Hy Maya with future Pere Ubu member Allen Ravenstine. They were active around 1972 but fizzled out by late 1973. And that was it: Bensick was a peripheral figure in the prehistory of Pere Ubu.
Yet, it is now known, Bensick remained musically active and recorded an unissued album in August 1975. This was French Pictures in London, credited to The Robert Bensick Band. Heard without any knowledge of its background, the album astonishingly sets its stall as high-end Seventies British art rock rather than anything contemporaneously American. It sits comfortably with Cockney Rebel, Brian Eno, Kevin Ayers, early Roxy Music and Hunky Dory David Bowie. There is nothing American about it, even down to Bensick's carefully enunciated, sometimes fruity, other times Robert Calvert-like singing voice. It could have been released by Harvest or Island.
But Bensick was in Ohio, far under the radar, and would drop off the map entirely. There is nothing inaccessible about his album. French Pictures in London was superbly produced in a high-end studio – Todd Rundgren was recording at Agency Studios just before him – and is a coherent statement with 14 songs sounding as if they were written by an artist with years of craft behind him. Bensick began work on the songs in late 1974 and, as he puts it in the liner notes, they were his "coming out as a pop artist and as a songwriter, the first declaration of trying to do music in a pop vein". He had attempted nothing like this before.
French Pictures in London runs for 33 minutes. It is jazzy, makes use of a flute, Hammond organ, a Mellotron and string bass. Each song is a discreet entity and overall integration comes through Bensick's almost-scat, conversationally louche vocal style and winning way with a cabaret-type melody. His lyrical concerns are hazy aftermaths and what goes on under the veil of darkness. The album is filled with characters: Cindy, who says it hurts to smile; Lilly White who promises what she cannot give; Sweet Priscilla, daughter of fate for whom all is naked. The action seems to take place at five in the morning. Instantly compelling, the album begs to be heard again and again. And then more.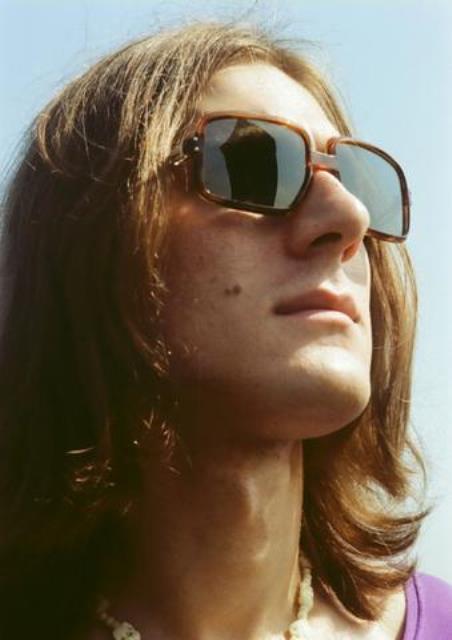 As for the title track, Bensick met an art student who had spent six months in London. While there, she bought some antique French pornographic photographs and then brought them back to Ohio. He thought their provenance imbued them with worth so wrote a song comparing their relative exotica to his own situation.
While French Pictures in London is shot through with British influences, only two hints that Cleveland had music along these lines have previously surfaced. The first is The Styrenes' Soft Machine-esque 1975 single "Drano in Your Veins". That was recorded in September 1975, after French Pictures in London had been completed. Styrenes' main man Paul Marotta had previously been in the electric eels as had (for their final live show in early 1975) Bensick. The second is the knowledge that local-scene kingpin Peter Laughner's band Fins performed Eno's "Baby's on Fire" live in 1974 (issued on a single in 1992). Bensick had been in Fins. Given these associations and how he seemingly affected the music of other Cleveland scenesters, Bensick must have been an influential, if unacknowledged figure (an aspect unexplored in the lengthy liner notes). French Pictures in London is not a total non-sequiteur.
Bensick recorded it during a crucial interregnum in the Cleveland scene. Rocket From The Tombs (who included future members of The Dead Boys and Pere Ubu) had split and Pere Ubu had not yet formed. Bensick had played with Rocket From the Tombs/Pere Ubu key player Peter Laughner. Future Pere Ubu members Tom Herman and Scott Krauss (another former Fin) play on French Pictures in London. Also, the electric eels were no more and The Styrenes weren't yet off the ground. Bensick's album is a snapshot of the Cleveland scene in transition, as it took stock – but it was not Bensick who later attracted attention.
The bill for recording French Pictures in London was picked up by A&M who, around October 1975, wrote to Bensick saying they were dropping him – even though he hadn't formally signed to the label. At that point his wife was pregnant. He then got a job as teacher and abandoned music in the mid-Eighties. The belated release of his extraordinary French Pictures in London reveals Bensick to have been a major talent. Seek this art-rock masterpiece out. It won't fail to thrill.
The album begs to be heard again and again. And then more
Share this article