Miss Peregrine's Home for Peculiar Children |

reviews, news & interviews
Miss Peregrine's Home for Peculiar Children
Miss Peregrine's Home for Peculiar Children
Tim Burton does the time warp again in a wordy but stylish gothic fantasy
Thursday, 29 September 2016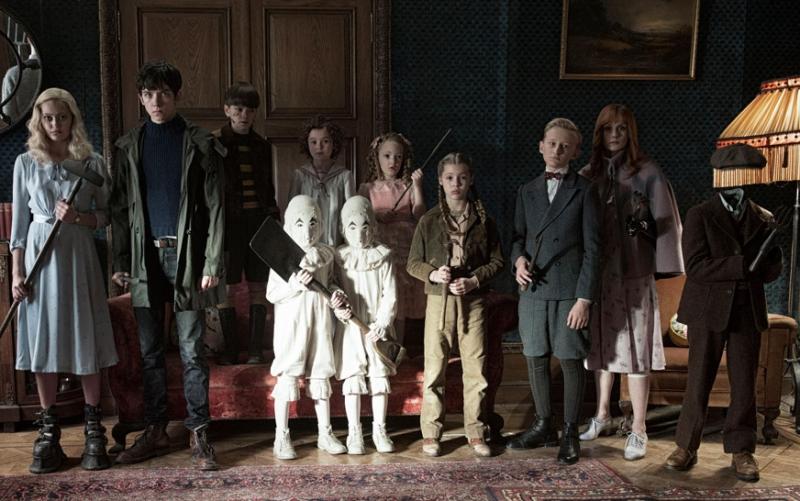 Peculiar children for a peculiar school
Tim Burton's fans always want him to hit the sweet spot again, to give them another Beetlejuice or Edward Scissorhands. Miss Peregrine's Home for Peculiar Children is not quite there, but it's not for lack of trying. The weakness lies in Jane Goldman's script, adapted from the eponymous YA novel. There is way too much exposition – characters explain the plot to each other, not just at the outset, but throughout the movie.
Leaden dialogue sucks the joy out of some outstanding fantasy sequences and an excellent cast – including Samuel L Jackson as chief baddie Mr Barron, hamming it up in the style of voodoo villain Baron Samedi
.
Asa Butterfield plays teenage Jake, who in classic Burton style is a skinny misfit living in a bland Florida town. The only person who understands him is his eccentric grandfather Abe (Terence Stamp). Abe has filled Jake's head with fantastical tales of his own youth as a Polish refugee who grew up with "peculiar" children in an orphanage off the coast of Wales. When Abe meets a mysterious death, Jake and his father (an underused Chris O'Dowd) go off to find the truth about grandpa's childhood.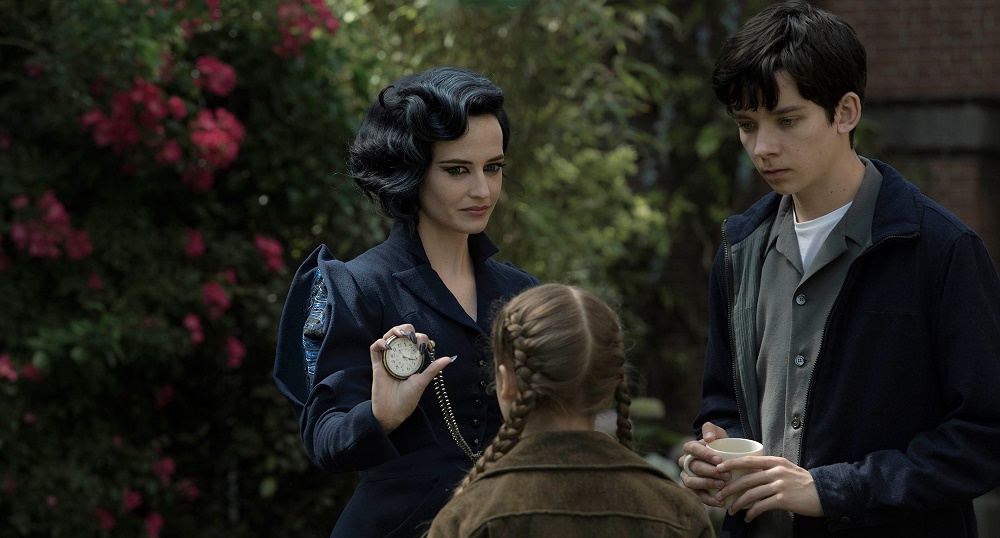 What follows is a series of familiar tropes: suspicious regulars in the pub wonder what these foreigners want with their local secrets (An American Werewolf); the discovery that the orphanage is an X-Men Academy cum Hogwarts run by Miss Peregrine (Eva Green, pictured above with Asa Butterfield) where Jake meets an assortment of children with individually freakish powers. The 'peculiars' are sheltered within a time loop which allows the same fateful day in 1943 to be played out over and over again (Groundhog Day). There's even a hint of the central romantic conundrum of A Matter of Life and Death, with Jake tormented by saving the peculiars while giving up his new-found love (Ella Purnell) to return to his own time. It's a shame that Butterfield is again cast for his striking looks rather than any strong ability to engage an audience as he has to carry so much of the story.
The film is at its best when Burton plays loving homage to Jan Švankmajer in the scene where "peculiar" Enoch (Finlay McMillen) seems to channel Burton himself as he inserts animals hearts into broken doll parts to create terrifying animatronic creatures. It's more awkward when he nods to Ray Harryhausen's skeleton army in a techno-scored fight scene. Cinematographer Bruno Delbonnel and designer Gavin Bocquet have collaborated to create a fantastical vision of Wales and Blackpool's pleasure pier, as if it was imagined by Chas Addams. Resurrecting a sunken ship provides more visual pleasures, as do the terrifying "hologhasts", eyeless, long-limbed creatures whose skulls seethe with snaky tongues. They are invisible to everyone but Jake, and they harvest children's eyeballs for Barron and his crew of bad "peculiars" to feast upon.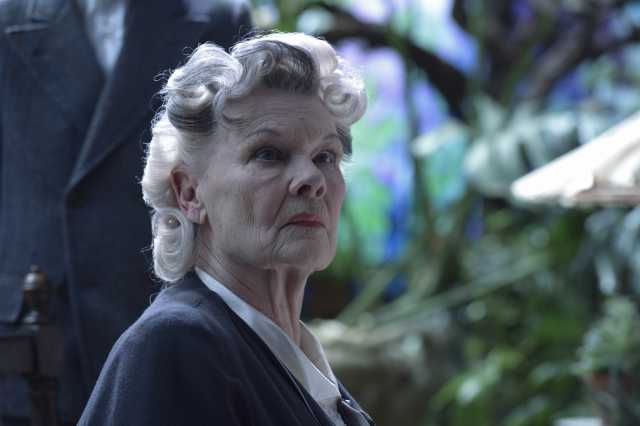 Judi Dench (pictured above) adds a forgettable performance as another benign protector of "peculiar" children. Rupert Everett does a brief turn as a posh photographer and O-Lan Jones is totally wasted as Jake's aunt. Their appearance, along with Stamp, makes one think that Susie Figgis' s legendary casting skills have ensured some top-notch thespians signed up without paying much attention to the script.
The clunky dialogue, the uncomfortable suspicion that Eva Green has been dubbed (or encouraged to sound as much like Helena Bonham Carter as possible) and the feeling that there's been tampering with the script's hints at World War Two persecution of disabled and Jewish people, ensure that Miss Peregrine is not completely satisfying. But it's still well worth seeing for Burton completists, and those teenagers who feel they don't quite fit in will find kindred spirits among the peculiars.
Overleaf: watch the trailer to Miss Peregrine's School for Peculiar Children