Prom 27: Kuusisto, BBCSSO, Dausgaard |

reviews, news & interviews
Prom 27: Kuusisto, BBCSSO, Dausgaard
Prom 27: Kuusisto, BBCSSO, Dausgaard
Outstanding Finnish violinist gives the Tchaikovsky concerto a radical makeover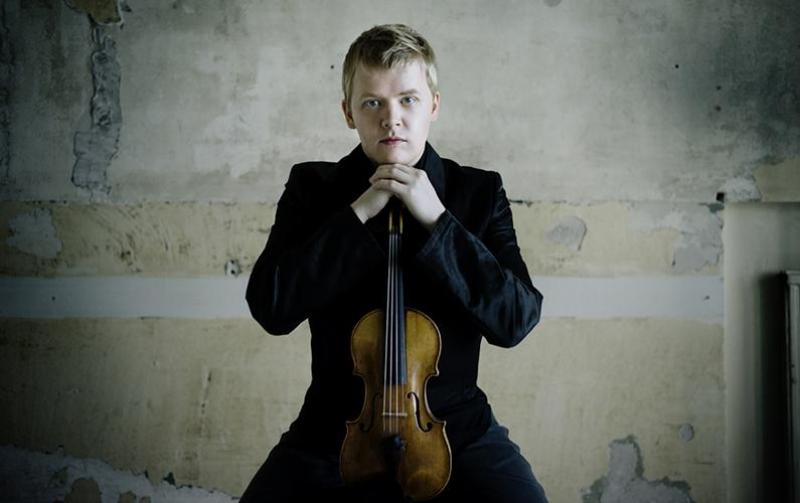 Pekka Kuusisto: A Finnish violinist with folk music flowing in his veins
Concert halls, as Gregg Wallace might observe if he ever went to one, don't come much bigger than the Royal Albert Hall, nor violin concertos than the Tchaikovsky. Faced with this awesome combination, the temptation for a soloist is to play up to the occasion. Volume gets louder, vibrato faster, emotions are amped. But not for Pekka Kuusisto.
This Finnish violinist has always gone his own way, as likely to be found playing jazz, electronica or folk music as a concerto, and his Tchaikovsky last night was no different.
From the long opening melody to the Finale's boot-stamping dance of a theme, Kuusisto was as much a fiddler as a violinist. Arms flowing loose, feet syncopating to the rhythms of his bow, mouth constantly on the edge of a grin, he took Tchaikovsky's art music and distilled it down to its folk essence. Tempos, freed from the weight of Romantic emotion and vibrato, suddenly danced, and melodies relocated from ballroom to barn shook off maturity for lightfooted youth. Thin but never pinched, making no concession to the size of the space, his tone shared the straight whiteness of Tchaikovsky's harmonics, ringing true and clean through the hall.
Dausgaard and the BBC Scottish SO set up every musical witticism and joined in every dance with gusto
Has any soloist ever made his audience laugh in the first movement's cadenza? Kuusisto certainly did, juggling themes in the air with the easy charm of a street performer and catching even the most densely double-stopped or knottily chromatic passages with a flourish. The muted Canzonetta sang as sweetly as a peasant boy to his beloved – a moment's reflective pause before the joyous abandon of the Finale. Willing companions on this journey into Kuusisto's sonic landscapes, Dausgaard (pictured below) and the BBC Scottish SO set up every musical witticism and joined in every dance with gusto – a supporting act of tremendous generosity and skill.
But Kuusisto hadn't finished with his audience yet. Returning for a Finnish folksong encore (not for him a nicely rehearsed bit of Bach), he somehow squeezed singing, stand-up comedy and audience participation into four verses and barely five minutes. Quite the musical calling card.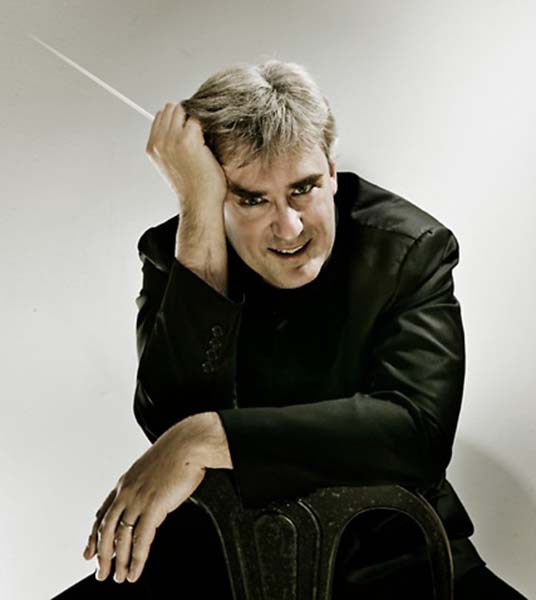 A careful bit of programming followed the Tchaikovsky with Petrushka, its noisy, gaudy Shrovetide Fair the chaotic opposite of Rite's precise rhythmic rituals. Performing the 1946 revised version, the BBCSSO delighted in the score's extremes, juxtaposing elegant, lyrical flute solos with deliciously brash playing from the trumpet section. Dausgaard's carefully balanced forces allowed us to hear right through the thick verticals of Stravinsky's texture, exposing its fascinating harmonic mechanics.
The same vertical clarity was also at work in the concert opener, the world premiere of Two Eardley Pictures I: Catterline in Winter by Helen Grime. This year's new works have been a mixed bag, but the Proms might just have a winner here. The brittle, biting crispness of Grime's soundworld is an appealing one, catching the chilly beauty of the Joan Eardley painting that is its starting point. But if the bracing brightness of the orchestral textures are all there in the original picture, the twisted little brass fanfares and writhing woodwind flurries are all Grime's own – deft touches that make me keen to hear Part II.
Tempos, freed from the weight of Romantic emotion and vibrato, suddenly danced
rating
Share this article