CD: Drcarlsonalbion – Falling With a Thousand Stars & Other Wonders From the House of Albion |

reviews, news & interviews
CD: Drcarlsonalbion – Falling With a Thousand Stars & Other Wonders From the House of Albion
CD: Drcarlsonalbion – Falling With a Thousand Stars & Other Wonders From the House of Albion
Scottish and English folk ballads are given the ambient drone treatment by the Earth mainman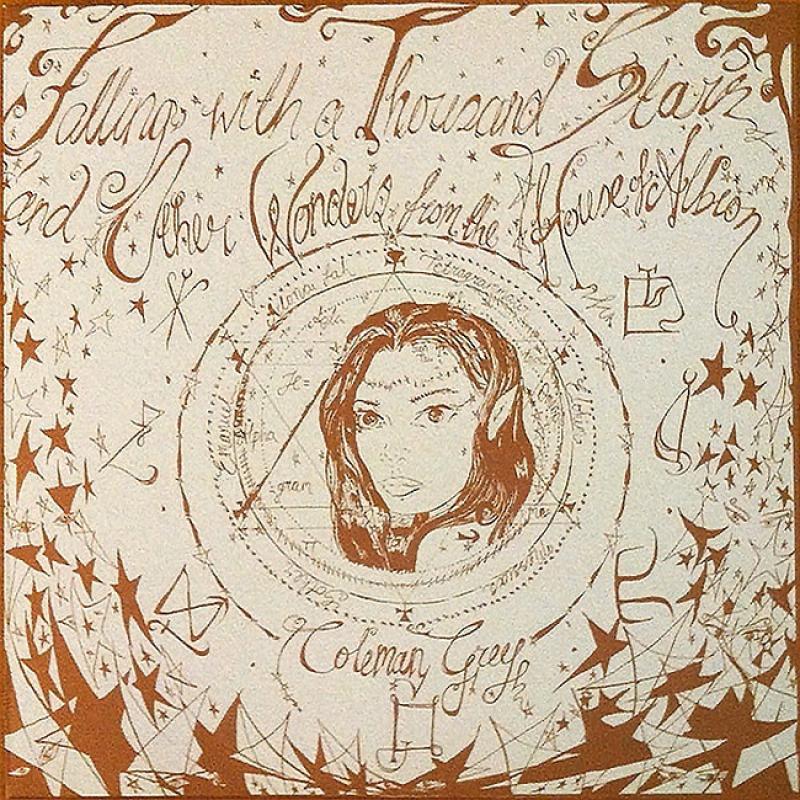 Drcarlsonalbion: music for the witching hour
Around the Summer Solstice seems a fitting time for Dylan Carlson's latest solo album to appear under his Drcarlsonalbion guise. For Falling With a Thousand Stars & Other Wonders From the House of Albion is a collection of old folk ballads from pagan and rustic England and Scotland that deal with relations between humans and faeries and other supernatural creatures.
It's not an album that is likely to sit comfortably with the traditionalist folkie crowd though, as Carlson's approach is to reinterpret tunes like "She moved thro' the faire" and "Tamlane" as instrumentals played slowly as a mellow drone on electric guitar. His style here is less imposing than when he's on his day job with ambient metal originators Earth and, in fact, Dylan's playing is often quite gentle, but it's droning tone is one in which to immerse yourself like a hot bath rather than music accompany the sound of stamping feet and pints of real ale being drained.
The opening track "Raynard the Fox" features Dylan on his own with electric guitar in hand, played slowly with lots of space and a fuzzy drone which is both dreamy and otherworldly and sets the tone for the rest of the disc. Lush and meditative textures evoke thick forests and a degree of disorientation throughout and "Alisson Gross" is deep and beautifully hypnotic, suggesting Tinariwen after over-doing it a bit on the weed, while "The Elfin Knight" is mellow and chilled but is unlikely to lead anyone to the dance floor. Nevertheless, Falling With a Thousand Stars & Other Wonders From the House of Albion is an earthy and rootsy chilled-out cracker that should be set aside for times of total relaxation in and around the witching hour.
Falling With A Thousand Stars & Other Wonders From The House Of Albion is available here