10 Questions for Comedian Alexei Sayle |

reviews, news & interviews
10 Questions for Comedian Alexei Sayle
10 Questions for Comedian Alexei Sayle
The Liverpudlian Surrealist talks film, music and imaginary sandwich bars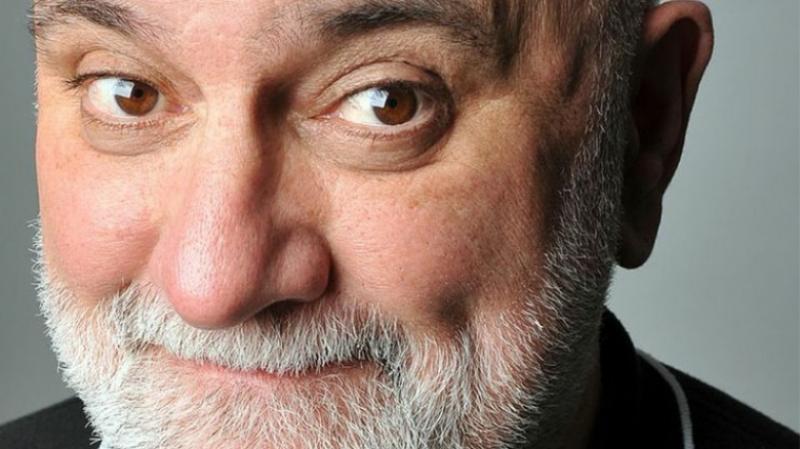 Cheekin' the UK since the days of Thatcher
Alexei Sayle (b 1952) first came to fame at the birth of alternative comedy, as MC at the Comedy Store in London at the dawn of the 1980s. He cemented his reputation via his recurring role in the anarchic student sitcom classic The Young Ones, as well as appearances in a number of Comic Strip Presents… films. He has written and fronted a host of sketch shows, including the Emmy Award-winning Alexei Sayle's Stuff.
Sayle retired from stand-up for a decade and a half but returned to the stage in 2011 and has since successfully toured new material. He has had a sporadic career in film, radio and pop music (the latter with the one-hit wonder, "'Ullo John! Got A New Motor?"). He has also written ten books, both fiction and non-fiction, and will be appearing at the Brighton Festival on Friday May 27 to talk about his latest memoir, Thatcher Stole My Trousers.
THOMAS H GREEN: How did you go about choosing the photo on the front of your new autobiography? It's quite a shot!
ALEXEI SAYLE: Despite my arts background I always leave the design of book covers to the publishers. I don't feel it's my forté. That picture is from a photo session I did years ago and it was the one the publishers liked the most. It's a pretty stupid face I'm pulling.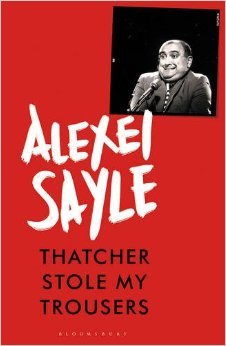 What does Brighton mean to you?
Brighton has always been a good place for me to do stand-up over the years or book festivals – intelligent quick audiences. Also a couple of years ago I bought some painted wooden cupboards made in Rajasthan from a shop in Brighton, the bright colours contrasting well with the more austere greys of my furniture and carpeting.
Looking back, what was the highlight of your pop career?
My pop career burned like a comet and then died. I only had one hit but performing it on Top of the Pops was very exciting, though it's possible to see quite clearly that I can't remember the words towards the end. Luckily the hosts on my edition of Top of the Pops – John Peel and Kid Jensen – have not been done for sex offences.
How was your experience working on the Carry On comeback film, Carry On Columbus?
I think we all knew that it was going to be a terrible film because the cast had such a great time making it. I spent a lot of time talking to Bernard Cribbins about guns.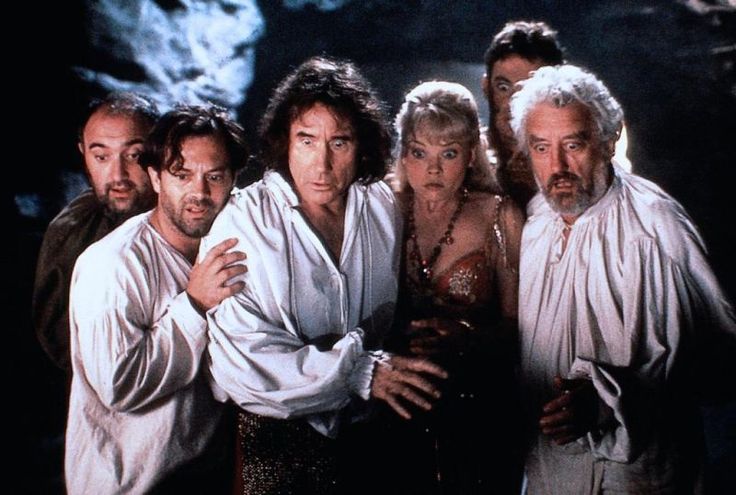 What are your feelings about the unwritten media rule that there must always be a question about politics when interviewing Alexei Sayle?
I don't mind, after all I was brought up in a political household. Bertold Brecht said he wanted his epitaph to be, "He had opinions and people listened to them." So it's nice that people listen to my opinions even though most of them are barmy or about all-you-can-eat buffets.
Talking of which, do you think Britain might finally rise up and pull a General Strike or similar this year, in response to the multi-pronged attack on the nation by Cameron and Osborne?
I don't think there will be a General Strike but Jeremy Corbyn is definitely giving a voice to many who considered themselves disenfranchised, and who knows where that process will end?
What was the last album you listened to end-to-end?
I gave up on buying recorded music after the death of the CD. I don't understand downloads. Instead I listen to Radio 6 Music which is the station for old men like me who think they're still hip. Last night as I drove back from a book-reading in Somerset I had Gideon Coe's show on and the mix of music was magical even though I didn't know who anybody was.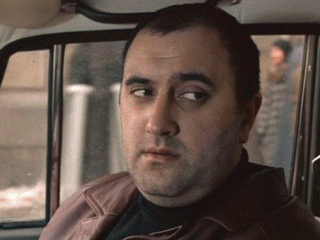 Wouldn't you have been a better fit than Robbie Coltrane for the role of that Russian gangster in the Pierce Brosnan Bond films? You showed aptitude for the general territory in Gorky Park (pictured left)...
Many people think it was me in that movie anyway.
What have you got coming up in 2016?
Later in the year I am doing my first radio series for many years for BBC Radio 4. It is called Alexei Sayle's Imaginary Sandwich Bar. Since the Seventies I have been pretending to run a sandwich bar and the show is set there even though it doesn't exist. It is the kind of show that the abbreviation WTF was invented for.
I spent a lot of time talking to Bernard Cribbins about guns
Explore topics
Share this article