CD: Gwen Stefani - This Is What The Truth Feels Like |

reviews, news & interviews
CD: Gwen Stefani - This Is What The Truth Feels Like
CD: Gwen Stefani - This Is What The Truth Feels Like
This kind of fresh pop for a grown-up audience doesn't quite cut it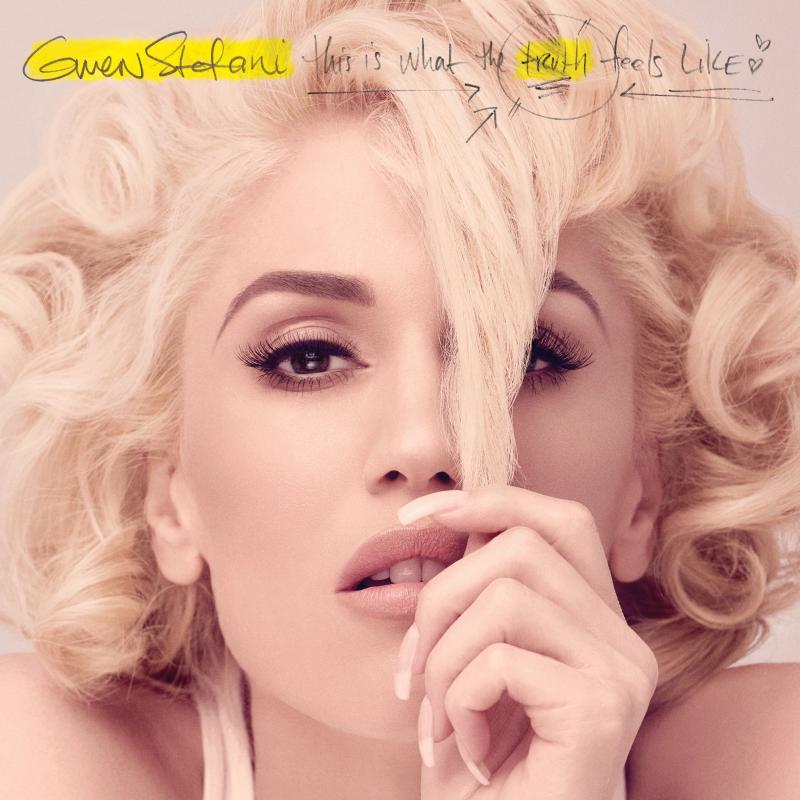 Gwen's new album holds a confusing concept
I love Gwen. I really do. She is a Queen. And I love that she's on a journey, falling in love with The Voice co-star Blake Shelton after what we thought was one of Hollywood's most stable marriages to Gavin Rossdale fell apart. But there is much about her new album that is difficult to vibe with.
This Is What The Truth Feels Like is a soundtrack to love the second time around, the songs a mix of reflecting on the past and looking towards the future. There's nostalgia in the fun, bouncy and hooky "Make Me Like You" with echoes of Cardigans Love Fool and a hark back to Kylie Minogue in her Stock Aitken Waterman days. But it's a two hit album, with all the creative juices hoarded for that and "Used To Love You". They are polar opposites, with one angry and sad and bitter and resentful and f*ck you all at once and in bits, the other grossly optimistic and try-hard bubbly.
The reggae beat and "wut wuut, uh uuuhh" of "Where Would I Be" is deeply bamboozling. The fake crying, "wooos" and cringey rapping in "Red Flags" is dire and "Naughty" is an oddly jaunty way of hating on the dude who (allegedly) cheated on you.
Perhaps this is supposed to be pop for grown ups who've lived a similar truth but if so, lyrics like "you're like drugs to me" in "Misery", or "been there done that buyed it tried it more than I can count/shook it stirred it broke it smoked it, more than I can count" in "You're My Favorite" just aren't good enough for what by now, should be a more sophisticated sound. While the lyrics tell one story, the vacuous beat-driven belches of factory-produced pop tell another one entirely. The result is strangely depressing.
A soundtrack to love the second time around, the songs a mix of reflecting on the past and looking towards the future
rating
Share this article