CD: Kylie Minogue - Kiss Me Once |

reviews, news & interviews
CD: Kylie Minogue - Kiss Me Once
CD: Kylie Minogue - Kiss Me Once
Kylie jacks up her Rihanna factor with dismal results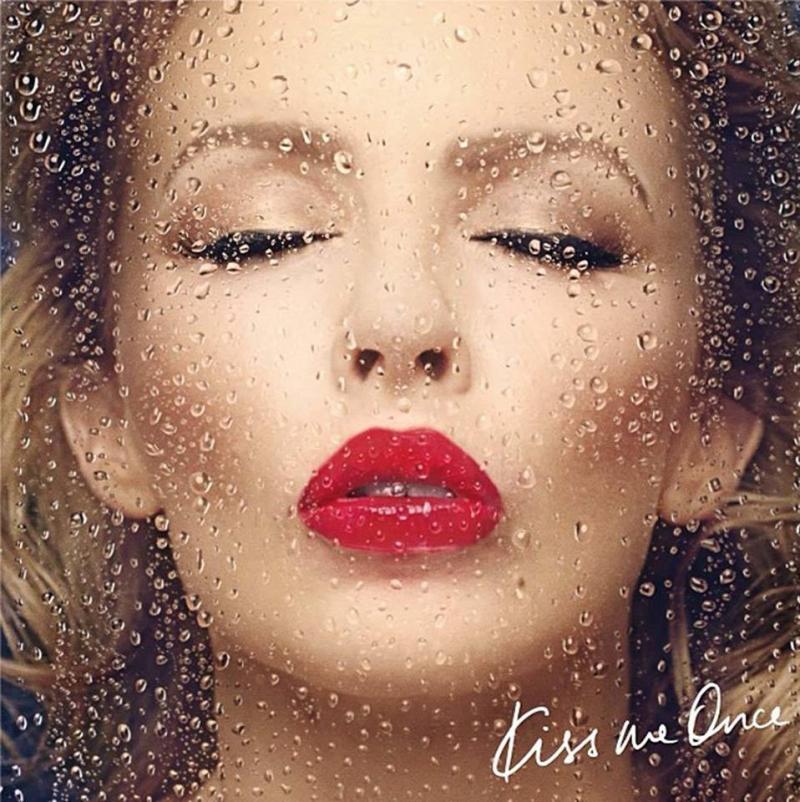 It's been drizzling in Kylie-land
Reinvention is the way of the 21st-century diva, cloaking in the latest bright sonic colours. Kylie, the Australian girl-next-door and occasional British national treasure, has a track record of trying on new styles to see if they fit and her career is sprinkled with a few diamonds as a result.
This latest incarnation, however, her twelfth album, is a stylistic (if not actual) return to where she started, the vapid, candy-coated monstrosities of Stock, Aitken & Waterman, albeit updated to blank-eyed, uber-compressed, post-Rihanna EDM-pop
du jour
. In other words, it mostly sounds like Ellie Goulding's "Burn", which is not what anyone over 11 years old needs to hear. And those who respond, "Well, maybe it's aimed at 11-year-olds," should take a quick listen to the bass-tinted gym-porn electro of "Sexercise".
The only half-decent tune is the Pharrell Williams-penned "I Was Gonna Cancel" which comes on like an electro-funky cousin to his work with Robin Thicke (ie, it's far from the calibre of his or Kylie's best). The rest dumps all the thrills dance music is capable of and replaces them with manic ertsatz suburban Saturday night banality, a fizz of BBC Radio 1 Auto-tune Hell, riding Hi-NRG beats – or "beatz", as it creators would likely prefer – interspersed with wet ballads such as the album's title track ("Me and you, we've got some lovin' to do") and the duet "Beautiful" with Enrique Iglesias, both of which recall her weedy recorded romance with Jason Donovan.
Kylie has changed management, joining Jay-Z's Roc Nation empire, and clearly decided to amp up her modernity. It's possible for an artist of her longevity to do this with style and verve. Madonna managed it brilliantly with Confessions on a Dancefloor and its lead single "Hung Up" when she was 47. Kylie has hauled in a who's who of those able to deliver commercial success in 2014 – Pharrell, Sia Furler, MNEK and a global raft of production wizards – but the result is crass, forced and disappointing.
Overleaf: Watch the video for the single "Into The Blue"
It mostly sounds like Ellie Goulding's 'Burn', which is not what anyone over 11 years old needs to hear
rating
Share this article