Luther, Series 4, BBC One |

reviews, news & interviews
Luther, Series 4, BBC One
Luther, Series 4, BBC One
A two-part series ain't big enough for Idris Elba's maverick detective
Wednesday, 16 December 2015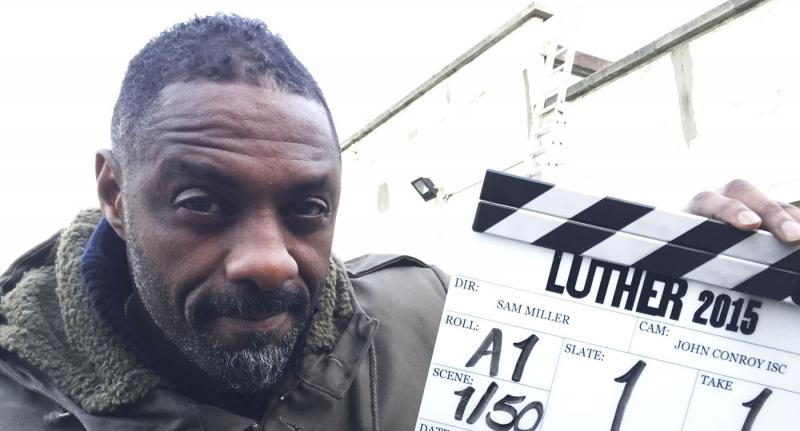 Idris Elba as DCI John Luther: right, you're all nicked
Some things never change. Once more, we join DCI John Luther – though only for a two-part special – as he glues himself to the trail of a serial killer. And once again Luther is played by Idris Elba, a man who can freeze time or make villains throw down their weapons merely by gazing into the camera with an expression of quizzical world-weariness.
This time, writer Neil Cross opened by taking us to a clifftop near Beachy Head, where Luther gazed moodily out across the English Channel, evidently in the grip of an existential crisis, perhaps a hangover from the death of DS Ripley in series three. Mind you, he's almost always in the grip of an existential crisis. This time his musings were interrupted by a visit from DCI Bloom (Darren Boyd) and DS Lane (Rose Leslie) – both pictured below – who traipsed down to Luther's cliff-edge retirement cottage to bring him some bad news. It seemed that Alice Morgan, the perennial sparring partner with whom Luther is terminally fixated, had drowned following a road accident in Antwerp.
Luther has always made a big point of its grotesque and fetishistic killers
If you believe that you probably believe they don't fix the voting on Strictly, and Luther was having none of it (despite supposedly conclusive dental and fingerprint evidence). Happily for the viewer, all this had the effect of goading him back into detective action as he took typically unorthodox steps to find out what had happened to Alice.
Back in his familiar East London stomping grounds, he was soon pushing his way into sleazy clubs and running down an "old-school geezer from Islington" called George Cornelius (a nice little turn from Patrick "Chisholm" Malahide). Then, following an explosive event in the life and career of DCI Bloom, Luther was back in full coppering mode as he seized control of the investigation into a cannibalistic serial killer, who maintains a laboratory of vivisectionist horror near Smithfield meat market.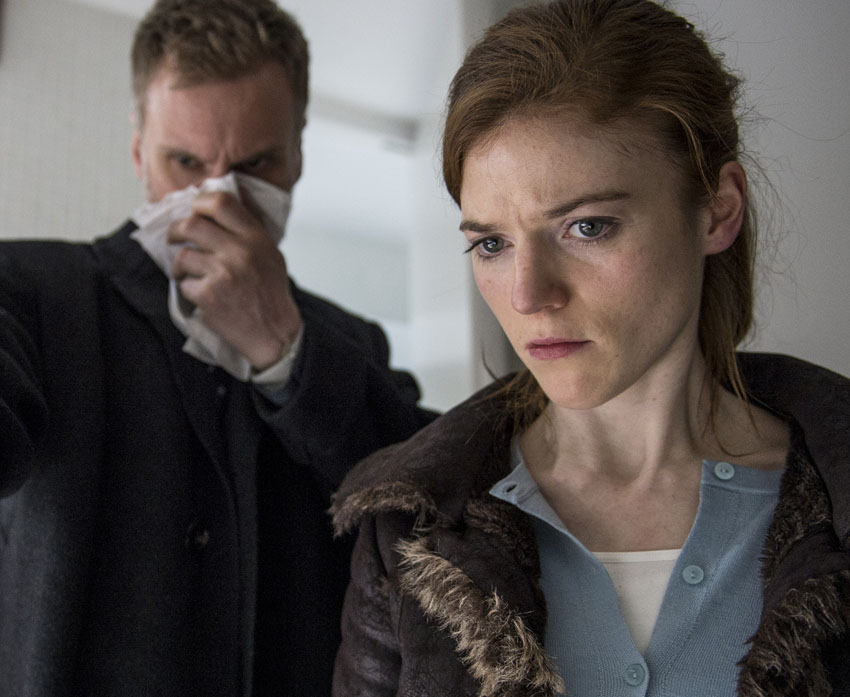 Luther has always made a big point of its grotesque and fetishistic killers, and this one, Steven Rose (John Heffernan), is really quite nasty. His victims were found nailed to desks or lying in blood-drenched pieces sprinkled around the room (apart from the bits the killer had eaten), and Rose had used his job as a software engineer for "Geek Patrol" to install fiendish spyware in the computers of his victims.
Still, appalling as this guy is, one suspects that the real story is going to end up somewhere else entirely. Who was the mystery woman dragged into a lift? Who is the other mystery woman with a message from Alice? Why were Luther and Alice planning to flee to Brazil? And who decided they could cram all this into two parts?