Ted Hughes: Stronger Than Death, BBC Two |

reviews, news & interviews
Ted Hughes: Stronger Than Death, BBC Two
Ted Hughes: Stronger Than Death, BBC Two
A brilliant, balanced portrait of the still-compelling poet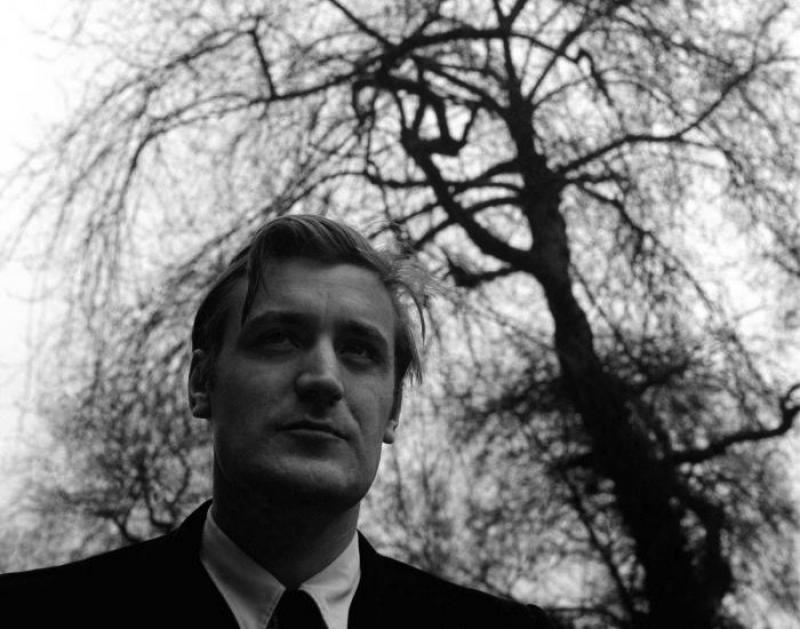 Ted Hughes: driven by looming compulsions
The tragic love of Ted Hughes and Sylvia Plath is probably Britain's most notorious 20th-century relationship. While other controversies – for example, those of Wallace Simpson, John Profumo and Princess Diana – have been laid to rest, Hughes and Plath are still generating headlines more than 50 years after Plath's suicide in 1963.
There is, of course, more rivetingly combustible matter in Hughes and Plath's lives than those other ill-fated lovers – which this timely and engrossing documentary captured with briskly riveting style.
Most recently, those headlines have emanated from the new Hughes biography by Sir Jonathan Bate, one of the programme's contributors, and probably the person with the most balanced and closely informed account of Hughes. Crucially, it's the first programme to include interviews with the couple's daughter, Frieda Hughes, but it's been accomplished while enough notable contemporaries are still around for a rounded first-hand account. Commentators who knew Hughes and/or Plath included Ruth Fainlight, Edward Lucie-Smith, Melvyn Bragg, Al Alvarez and Elaine Feinstein, though the bulk of the story was told by Bate and poet Simon Armitage, whose section on Hughes's home town of Mytholmroyd, with a lowering ridge of dark mountain encircling its southern end, was especially illuminating.
Frieda Hughes was witty and affectionate
Bate's revelation, that Hughes was with lover Susan Alliston when Plath killed herself, drew on Alliston's previously unseen diary. It was one piece in the biographical jigsaw that inevitably dwelled on the crucial years with Plath. They still overshadow the rest of Hughes's life. But the pace was set just right to ensure that some of the less successful middle-period writing (the Crow poems, in which his preoccupations verge on self-parody) was covered, and Hughes's later years, in which his poetic reputation recovered (with Birthday Letters and Tales From Ovid), while more of his personal energy was directed towards fishing than seduction. For those who already knew the story, there was enough new material to make it worth their while; new, younger readers, less familiar with the bottomless Plath controversy, could learn a lot.
The shooting and editing were more exotic than is usual with a BBC bio-doc, but with good cause. Aerial shots wobbled queasily (BBC drones department, presumably) above important pieces of countryside. Old footage – the sort of thing Hughes himself could have watched – of jaguars, pikes, hawks and the other animal stars of his extraordinary mythology, often mid-hunt, offered an arresting reminder of his preoccupation with the magnetic forces of death and predation. There were some evocative animated readings of poems, too, and all of this broke up the boudoir-ish atmosphere of redoubtable literary talking heads. (Though the salons – or in Armitage's case, inexplicably, an empty cinema – they spoke from were as charismatic as befits a congregation of poets.)
Assia Wevill is reported to have said he 'smelled like a butcher' in bed
Frieda Hughes was witty and affectionate, offering a warm daughter's view that bore little sign of what must, to say the least, have been a traumatic childhood. Her accounts of his vulnerability, and her impatience with feminist critics who jumped to judge someone she believed they didn't know, confirmed what both Feinstein and Bate were quick to point out: that he could be a very kind man. He was in some ways very supportive of Plath's own writing.
Threads were eventually drawn together into a fascinating and persuasive portrait of a man driven by an internally coherent (if strange and not wholly scientific), quasi-spiritual dedication to an intense life force, and its partner, a death force. Bate made the point early on that he often appeared to be a poet before he was a man, and like many writers, he seemed to be driven by potent convictions he couldn't entirely control, which may go some way to explaining his relationships, at least.
His compulsive and irresistible sexuality (Assia Wevill is reported to have said he "smelled like a butcher" in bed) was one part of a psychological drive that included horoscopes, Cambridge ouija board sessions, nocturnal visitations from talking animals (one such from a fox convinced him to switch from English to Anthropology at Cambridge), and a belief in the symbolic, spiritual power of the crown, that persuaded him to accept the Laureateship.
With a subject like Hughes, making interesting TV is relatively easy. To create such an intriguing, complete portrait of such a divisive figure requires a special touch. Superb.