DVD: CitizenFour
DVD: CitizenFour
The revelations and personality of Edward Snowden in Laura Poitras's studied documentary
Friday, 18 September 2015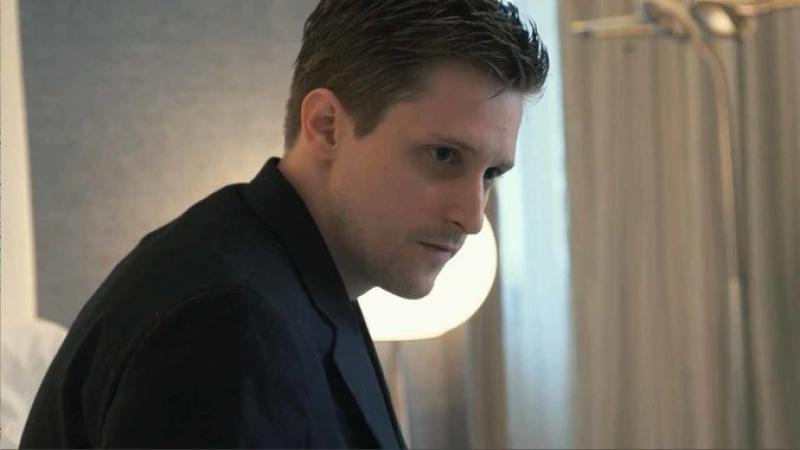 Looking inward: Edward Snowden
The repercussions of the revelations about intelligence gathering by American and other surveillance services made by US whistleblower Edward Snowden have proved huge. Laura Poitras's documentary CitizenFour is no less revelatory about the process of their appearance, about just how Snowden came to be in that Hong Kong hotel room with reporter Glenn Greenwald, and what happened there.
To call their encounter, the centrepiece of the film "eight days that shook the world" might be an overstatement, but not by much, so acute did the revelations make the question of the relation between governments and their citizens on the issue of privacy. In content some of it is on the cerebral side, but Poitras's cool, non-invasive narrative style allow facts to come forward gradually to reveal their impact. Its combination of political and personal deservedly won her an Academy Award this year.
She plays a balanced game on the human front, too – this is still very much crafted documentary. She limits her own presence in the film to the odd remark caught off-camera in the Hong Kong encounters, and the encrypted emails between herself and Snowden that show how the contact appeared (the film's title is the codename Snowden adopted), as well as what happened in its aftermath, that has led to Snowden remaining in Russia after his 40-day waiting-it-out ordeal in a Moscow airport.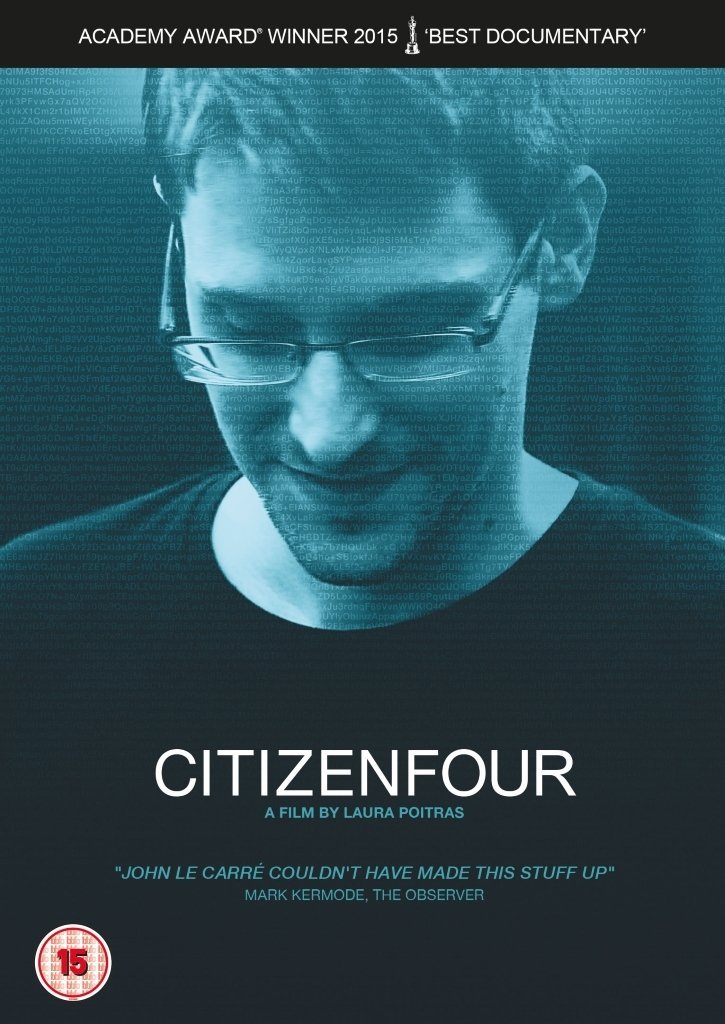 Her set-off is ideal: between the somewhat pugnacious Guardian reporter Greenwald, who's vivid in his self-expression (and also shown in his usual world, in the company of his dogs in his Rio garden home), and the targeted, far more restrained Snowden who gives a new definition to the concept of keeping a cool head (until the final stages). No surprise that we find it difficult to create a rounded picture of a life from the balanced words of a man encapsulated in an anonymous location, making the late brief July 2014 episode nighttime view into his Moscow kitchen, a pot boiling on the stove, so dramatic (it also revealed to the world that Snowden's girlfriend Lindsay Mills had joined him in Russia).
Snowden throughout wants everything to be about what he's revealing rather than his own personality, what Greeenwald refers to as "the you story". His pronouncements are almost disquieting in their objectivity, never more so than in one early message to Poitras: "I already know how this will end for me, and I accept the risks." Could he really have guessed the outcome as it has played out? At least he's still alive. Understatement has rarely sounded more laconic than in the early assurance to Poitras: "This will not be a waste of your time."
"We all have a responsibility to shape the world around us," Snowden says, clearly stating his principle in one of the three deleted scenes that are extras on this DVD release. The other two are 10-minute or so shorts that Poitras made for the New York Times op-doc strand. "Death of a Prisoner" follows the coffin of Guantanamo prisoner Adnan Latif back to his home and family in Yemen. "The Program" introduces us to William Binney, a veteran code-breaker within the system who also turned whistleblower, who's a notable presence in CitizenFour. Poitras's style – including minimal but disconcerting scores – is already evident.
Understatement has rarely sounded more laconic than in Snowden's early assurance to Poitras: 'This will not be a waste of your time'
rating
Share this article