Lady Chatterley's Lover, BBC One |

reviews, news & interviews
Lady Chatterley's Lover, BBC One
Lady Chatterley's Lover, BBC One
Sanitised Lawrence is more sentimental than scandalous
Monday, 07 September 2015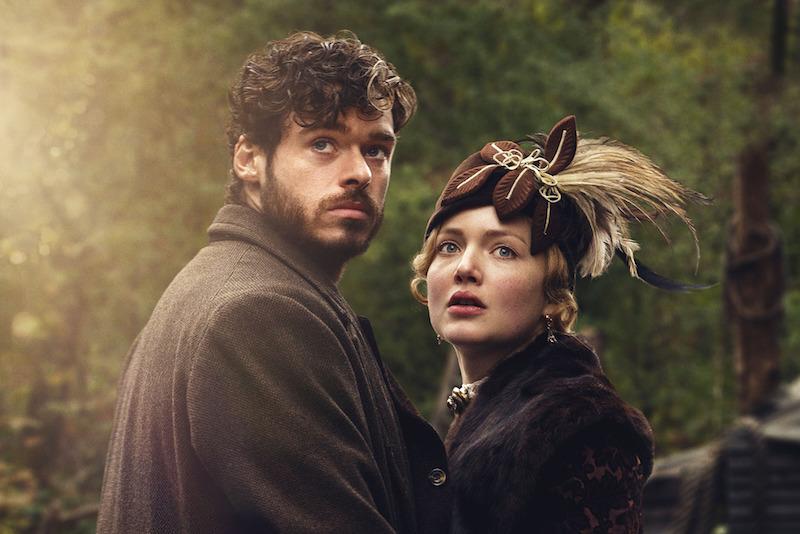 Rural romance: Mellors (Richard Madden) wins over Constance (Holliday Grainger)
The major controversy of this revisionist BBC adaptation is not DH Lawrence's naughty bits, but the lack of them. Gone are the four-letter words and personified genitals – just one half-embarrassed mention of "John Thomas" – while graphic sexual descriptions are replaced by soft-focus, coyly implicit lovemaking.
Adaptor-director Jed Mercurio's desire to avoid the TV trend of exploitative (particularly female) nudity is admirable, but by dismissing the racy passages as "smut" and grasping for an egalitarian, 21
st
century reading, he's produced a surprisingly conservative romance.
Lawrence's challenging, abrasive principals are sanitised. Holliday Grainger's pouting Constance has added agency, but far less experience. Her earlier erotic experimentation is excised, along with any suggestion of self-interest: she falls for James Norton's dashing Clifford before she knows he's a Chatterley of Wragby Hall. Brooding gamekeeper Mellors (Richard Madden, inheriting the role from fellow Game of Thrones alumnus Sean Bean), all artfully dishevelled curls and wounded puppy-dog eyes, is more boyband crush than a partner in frank, sometimes brutally combative carnal exploration. Even the countryside – Wales standing in for Nottinghamshire – is wholesomely picturesque.
Mercurio's sympathetic take on Clifford (Norton pictured right with Grainger) means the symbol of aristocratic callousness is now a well-meaning young chap struggling with disability, impotency and PTSD following his hellish Great War experience, fully dramatised here. Though not exactly enlightened in the bedroom department – Constance's suggestion that there are still things he could do for her falls on deaf ears – he's a well of sacrifice: prepared to blow his brains out to free his wife from obligation to an "incurable"; enduring torturous electroshock treatment ("In the event of fluid, your ladyship will be required immediately," relays a mortified butler); and capable of a climactic noble gesture that ensures a saccharine ending. He's briefly a cad for pimping out his wife to a fellow of "the right sort" in order to produce an heir, but she – and we – understand the humiliation he suffers and obligations stifling him.
Mellors, meanwhile, is reimagined as a wronged hero, returning from the war to find his girl shacked up with someone else – no mention in this version of him ditching his wife and child because the former became too sexually dominant. Nor is he problematically phallocentric, all too happy to pleasure Constance in a way that would puzzle Clifford. Their affair is gorgeously, poetically hazy and honours the female gaze (Poldarkian abs aplenty), but offers only a glimmer of Lawrence's unflinching examination of the messy, complicated, real and raw.
While Mercurio's correct in believing such graphic material is no longer shocking, that doesn't make it irrelevant to a modern audience. The incendiary novel wasn't just pre-internet titillation, but an impassioned treatise on "tender-hearted fucking" as salvation from the horrors of war and cold, sterilising forces of modernity: intellectualism, industrialism, science and cynicism. The Tinder generation certainly understands how technology impacts on intimacy.
Gone, too, are the miners' strikes and gradual erosion of class barriers, including Mellors' in-betweener status as a "temporary gentleman" upgraded to officer during the war, and bettered through literature even though he's chosen a life of manual labour. The "common" nurse who bonds with the titled Clifford has become a winsome widowed housemaid (Jodie Comer) providing sensual sponge baths and enacting – then immediately regretting – a Downton-esque soap operatic revenge fantasy.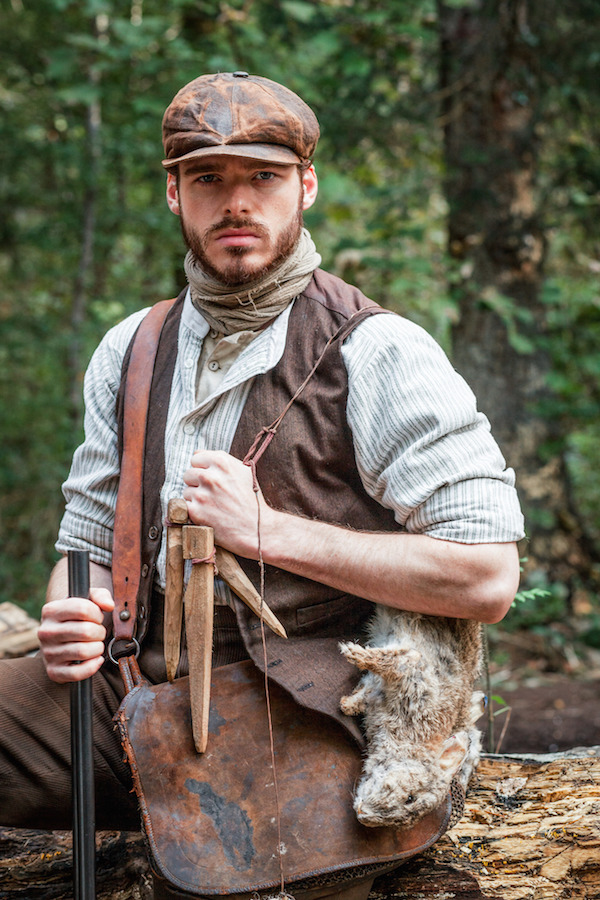 There are gains as well as losses. Mercurio's immersive style is vivid, emotionally engaging and contains some beautifully observed details: in the trenches, a soldier's pocket watch judders from the impact of the nearby guns; when Mellors (pictured left) attempts to hand Sir Clifford his reference, and the butler intercedes to place it on a silver salver, Madden signals annoyance with a tiny shake of the head.
Most impressive is the moment when Clifford arrives home and is lowered into a wheelchair. Grainger's shifting facial expressions heartbreakingly convey that her world has just been shattered. Mercurio handles the impact of injury upon both sufferer and carer thoughtfully, as well as the less tangible wounds of trauma, loneliness and grief. It's intelligently translated by his cast, particularly Grainger, who invests Constance with a rich inner life, and supported by a lush, eloquent score from Carly Paradis.
Yet in its eagerness to sympathise with all points of view, this adaptation becomes frustratingly conflict-averse. Humane attempted reclamation of Lawrence, but in ditching his shocking, candid and even unlikeable aspects, it never challenges us to think beyond a limp "Love conquers all".
The Tinder generation certainly understands how technology impacts on intimacy
rating
Share this article