CD: José Padilla - So Many Colours |

reviews, news & interviews
CD: José Padilla - So Many Colours
CD: José Padilla - So Many Colours
The sunset soundtracker creates an album of bits that will have you in pieces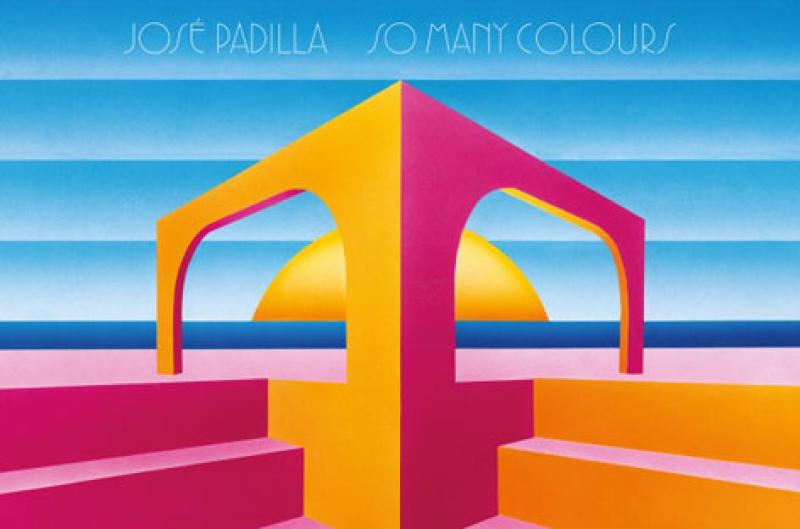 So many colours… well, three. Four at a push
When International Feel label boss Mark Barrott moved from Uruguay to Ibiza, it was surely only a matter of time before he hooked up with Café Del Mar's legendary sunset soundtracker José Padilla – inevitable even. The choice of producers to work alongside Padilla on this, his fourth album, is far from predictable however – in fact it's inspired.
Alongside Padilla himself and Barrott are
Henning Severud
(Telephones),
Jan Schulte
(Wolf Müller) and Lewis Day (Tornado Wallace). Padilla is in good company here – a fact he has been keen to acknowledge himself.
On first listen, this seems an album that could easily sound dated. Single "Day One" is reminiscent of A Man Called Adam, while last year's "Solito" occupies a similar space: floating and involving, yet contained and refined. Guitars are treated to the kind of nylon production that wouldn't sound out of place on a decent Kajagoogoo b-side ("Maybe the Sunset"), while the beginning of "Aixo Es Miel" could be early Renegade Soundwave. However, repeated listening rewards the listener as the polished production gradually bears fruit and layer upon layer unfolds, like a musical pass-the-parcel stuffed full of happy.
Lovely though that all sounds (and indeed is), it's the slightly grittier moments that provide the highlights. The arpeggiated, cosmic synths, pinned into place by punctuating bass in "On the Road"; the freed-up frug of album standout "Afrikosa" (like Depth Charge with a responsible adult in charge of the bass), these are infectious, affecting and brimming with personality.
Musically, the mix is a match for the genre-hopping, defining Balearic compilations that Padilla put out in the 1990s, and the tracks have wildly different sensibilities to match. Where some might interpret this as lacking a defining voice, for Padilla, it seems entirely fitting to have a collection informed – and defined – by his prodigous and all-encompassing love of music.
Overleaf: listen to single "Day One"

Layer upon layer unfolds, like a musical pass-the-parcel stuffed full of happy
rating
Explore topics
Share this article