Winterreise, Bostridge, Adès, Barbican Hall |

reviews, news & interviews
Winterreise, Bostridge, Adès, Barbican Hall
Winterreise, Bostridge, Adès, Barbican Hall
A winter journey where the trauma is real and unsettling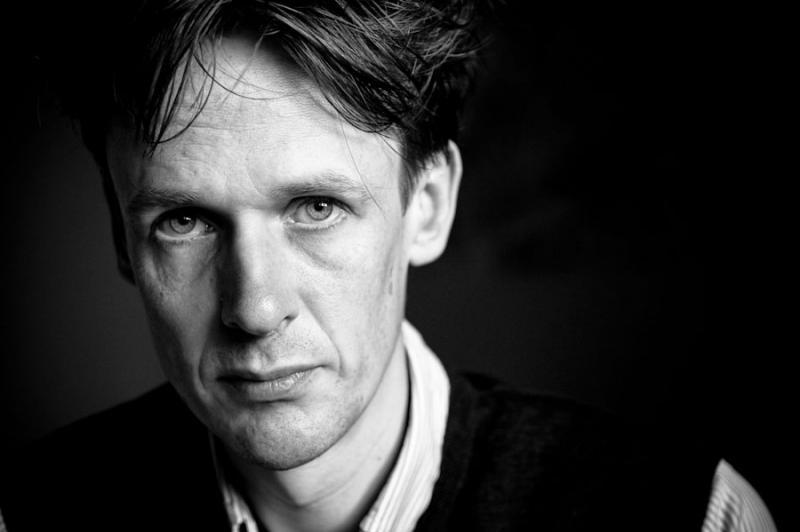 Ian Bostridge: The tenor enacts rather than narrates the bleak story of Schubert's wanderer
Ian Bostridge's relationship with Schubert's song-cycle Winterreise goes back 30 years. Many of those years have been spent in the public eye (and ear), allowing us to watch the tenor grow and grow-up with this music. It's been over a decade since his first recording of the cycle with Leif Ove Andsnes, and almost that long since David Alden's filmed version; the Bostridge who tours the cycle with Thomas Adès this year is quite a different singer and performer.
The most marked shift is one of tone. Listen back to the Andsnes recording and you'll find a singer alive and sensitive to the cycle's drama, but still in thrall to beauty. Unwilling to risk true ugliness, a song like "Frühlingstraum" has an arc that extends from lovely to impassioned, but never reaches anything like the violent split-personality that Bostridge and Adès found in it last night, where even the wanderer's dream was curdled in the memory, manic with loss.
Bostridge has made peace with the work's discomforts and non-sequiturs
There's no consolation, no reprieve in a cycle that offers not a single uncomplicated moment of joy in among its 24 songs. Happiness is always illusory, bitter, tainted, and this current Bostridge isn't going to sugar-coat it. Anyone who goes to Winterreise for the melodies will hate it, but that's rather the point. This is a cycle, for all its daringly spare textures, its charged texts, that gets too easily assimilated into the salon; Bostridge is wrenching it into an altogether more barren landscape.
Some singers try and fill the absences, the silences in this cycle with sustained tone and legato, but here is a performance that has made peace with the work's discomforts and non-sequiturs. The inner conflict of "Rückblick" finds expression in tempi that cannot settle, that pull every which-way, threatening to distort the song's basic architecture; the intonation in "Irrlicht" is far from perfect but it is also absolutely precise, with Bostridge deploying tuning as colour, as mood. Even tone is fair game, leading to a "Krähe" that croaks with truly horrid voice, and did Bostridge pluck a low piano string at the very end to add a metallic husk to the final piano chord?
A challenge every singer has to address in Winterreise is the strophic settings – those songs whose music repeats where Müller's verse pivots in mood. Here we had a "Wasserflut" whose opening directness and conviction gave way to a second-verse whose purity was anything but straightforward, its delicate colours shaded by what had come before. "Der Lindenbaum" too reinvented its verses with emotional shifts all the more marked for their shared contours.
This physically engaged approach to musical storytelling is so at odds with the stillness of a singer like Gerhaher that it takes a little while to settle into. Bostridge moves a lot, pacing as well as arching his body. His Winterreise doesn't so much narrate as enact. It's an approach that won't please everyone, which might overpower in a smaller setting like the Wigmore, but which reaches into the furthest corners of the cavern that is the Barbican Hall. It's one that works well with the larger-scale gestures Adès's accompaniment, though at times I missed the precision (particularly in the pedalling) of an Iain Burnside or a Julius Drake. (Adès, pictured above right.)
If you're listened to the radio or picked up a newspaper recently you'll know that Bostridge has just published a book on Winterreise, exploring not only the cycle itself but also his own ongoing relationship with it. It's a fascinating read, one that fills the gap between performance and analysis with history, sociology and anthropology and informs any future listening as much as any future performing. If you missed the concert, buy the book. Hell, if you made the concert buy the book. The bleak landscape of Schubert's Winter Journey only grows more compelling on closer acquaintance.
Happiness is always illusory, bitter, tainted, and this current Bostridge isn't going to sugar-coat it
rating
Explore topics
Share this article