Reissue CDs Weekly: Sly Stone |

reviews, news & interviews
Reissue CDs Weekly: Sly Stone
Reissue CDs Weekly: Sly Stone
An overdue and revelatory appreciation of the soul maverick's short-lived Stone Flower label
Little Sister: stars of Sly Stone's Stone Flower label. Left to right: Mary McCreary, Tiny Mouton, Vaetta Stewart (Stone's sister)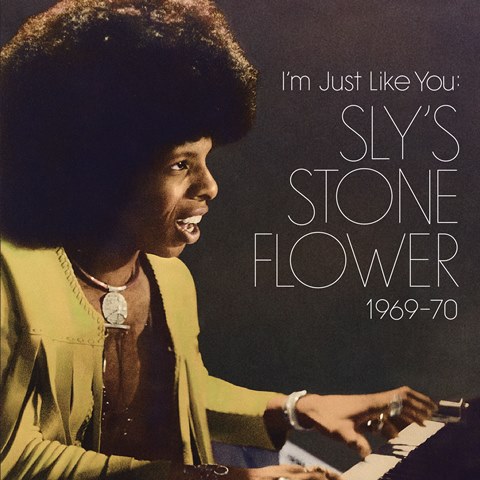 Various Artists: I'm Just Like You – Sly's Stone Flower 1969–70
Although a fixture on America's mainstream charts since 1967's "Dance to the Music", Sly and the Family Stone's August 1969 appearance at Woodstock changed things forever. After seizing the attention of a massive white audience at the festival, Sly Stone would move from the Bay Area to Los Angeles. The band then gradually fell apart. The greater success brought chaos yet also offered Stone the opportunity to stamp his personality on a new record label where he would be the house producer and writer. The appropriately named Stone Flower got off to a good start with two charting singles by Little Sister – who, indeed, featured Stone's little sister Vaetta Stewart – but, in all, only five 45s were issued and the operation was wound up in 1971.
I'm Just Like You – Sly's Stone Flower 1969–70 is the first-ever aural chronicle of Stone Flower. All five singles are included – the first was licensed to New York's Scepter label, while the four on Stone Flower itself were distributed by Atlantic. Also heard are shelved studio cuts and four previously unreleased 1970 demos by Stone himself. As well as Little Sister, Stone Flower's signees were Joe Hicks (whose first single was issued by Scepter) and the multi-racial sextet 6ix. Stone himself was not on the label, though he was heard on all its singles.
In terms of Stone himself rather than the names credited as performers on Stone Flower's labels, the most important aspect of the imprint was that it became the initial outlet for his fascination with the Maestro Rhythm King (pictured left), the drum machine which freed him from the need to instruct studio drummers. The 1971 Sly and the Family Stone album There's a Riot Goin' on drew on the Rhythm King, showcasing a music informed by the minimalism of its rhythms. In turn, the album's darkness of mood drew from the strict rhythms underpinning the songs. Stone Flower became the laboratory where his new form of soul music developed.
While the released sides by Little Sister (especially the bloopy, slippery, vocally chanted funk of "You're the One"), Joe Hicks (the fantastic, relentlessly driving "Home Sweet Home (Part 2)") and 6ix (the swampy "Dynamite") are all great, it is the unreleased tracks which elevate I'm Just Like You to revelatory status, especially with Stone's own demos.
Stone – the former Sylvester Stewart – had been a producer for both black and white pop acts while working for Autumn Records since 1964 and knew his way around a studio. Recording as a one-man band was no problem, however spacey he seemed to those charged with doing business with him.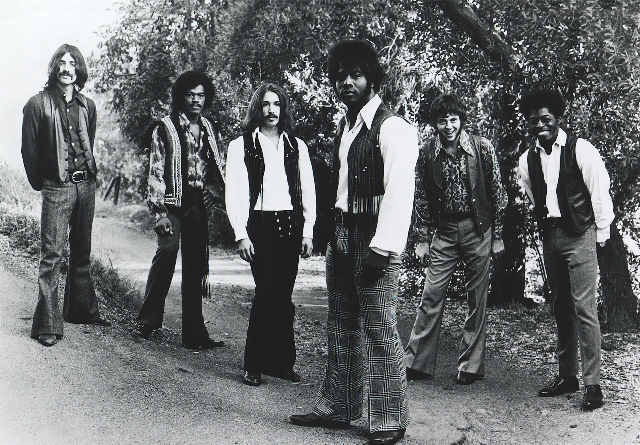 All the solo demos have a spooky, distant quality yet are recognisably the work of Stone. "Africa", the shadowy instrumental sibling of "Thank You (Falettinme be Mice Elf Agin)", shows what Stone was creating for Stone Flower could have been refashioned for Sly and the Family Stone. This went both ways. 6ix's (pictured right) single "Dynamite" had initially been issued by the Family Stone on the 1968 album Life. Despite being a stand-alone label – whatever it was meant to be branding-wise – Stone Flower was integral to Stone's overall vision.
I'm Just Like You – Sly's Stone Flower 1969–70 is a great package and an admirable raid on the archives. Most of the tracks are licensed from Stone himself. Available on CD and vinyl, its booklet is thoroughly annotated with lengthy essays, well-illustrated and includes a new interview with a typically allusive and elusive Stone.
This essential release is more than a compilation. Best taken as a single entry in Stone's catalogue, it offers a new perspective on one of pop's most quixotic characters.
All Sly Stone's solo demos have a spooky, distant quality
Explore topics
Share this article