Cats, London Palladium |

reviews, news & interviews
Cats, London Palladium
Cats, London Palladium
The danciest British musical ever is back
Saturday, 13 December 2014
Heaviside lawyer: Nicholas Pound (top) as old Deuteronomy in `Cats'
The musical that defined an era is back on the West End, allowing a new generation to see what all the fuss was about 33 years ago when a non-narrative extravaganza as heavy on dance and scenic effects as it was light on plot launched itself in London and, soon after, the world. The terpsichorean ambition of Cats is holding up pretty well now, it must be said, thanks in large part to a new breed of triple-threat performer whose movement skills were harder to come by three decades ago.
And if the second half of the TS Eliot-inspired Andrew Lloyd Webber/Trevor Nunn collaboration trails off into wonky mumbo-jumbo, well, best to sit back and enjoy the kind of soaring athleticism unmatched by any homegrown British musical (and that includes Billy Elliot, which is a show about dance). Dame Gillian Lynne may be 88, but the footwork made possible by the show's choreographer and associate director seems eternally fresh.
Musical devotees will want to approach Cats anew for much the same reason they came to a previous Palladium entry, A Chorus Line, the Broadway landmark that in fact Cats unseated to become the longest-running show in Broadway history – a perch since toppled by Lloyd Webber's own The Phantom of the Opera as well as the revival of Chicago. And the two musicals – one steeped in the very fabric of dancers' lives, the other a mystical confection best-known in melodic terms for the enduringly soul-searing number, "Memory" – function as a kind of yin and yang. A Chorus Line in every way speaks to that New York tradition of entertainment that makes showbiz its theme just as the echt-British Cats suggests itself as the glossiest evening of music hall or variety ever.
There are those who jeered in its day at Cats and still do – "they're making a movie of Cats?", the characters in John Guare's seminal 1990 play Six Degrees of Separation remark in tones of rising incredulity – but on its own take-no-prisoners terms, Nunn's revival serves as a salient reminder of the piece that, after all, sparked a decade-long explosion: no period since has seen a prevailing confidence in British musicals to match the 1980s, and Cats was there at the very start.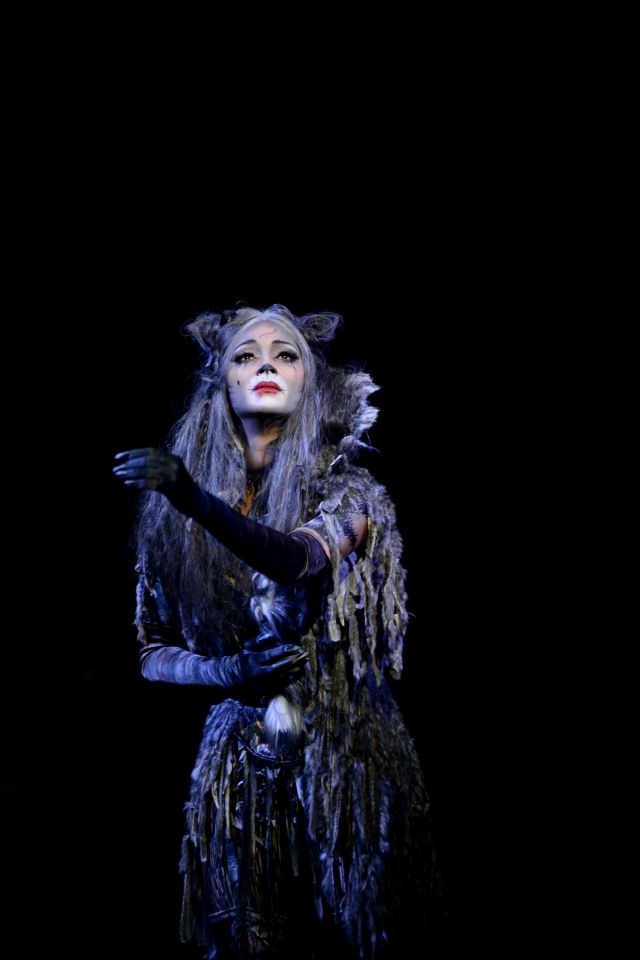 The headline-making occasion this time around is the UK stage debut of recording and reality TV name (and celebrity girlfriend to Lewis Hamilton), Nicole Scherzinger (pictured right), whose status as a onetime Pussycat Doll allies her immediately to the landscape of Cats. And playing the faded glamour puss, Grizabella (a part once positioned for Judi Dench only to end up associated either side of the Atlantic with Elaine Paige and Betty Buckley), Scherzinger allows an ensemble role to seize the spotlight as and when it must, some tentative vocals before the interval giving way later to the roof-rattling money notes on "Memory" – the hortatory "touch me!" as ever the song's litmus test – that finds a keyed-up audience applauding midway through the number. Her fierce eyes calling to mind a taller but scarcely less sinuous Eartha Kitt, Scherzinger prowls in and among proceedings without taking the final bow, in keeping with the collective nature of the event itself.
Elsewhere, Cats is as good as each individual number and the performer given his or her moment to emerge from the pack. Watched over by a cloud-flecked "jellicle moon" beneath which the company assembles like some feline equivalent of the peace-minded tribe from the musical Hair, the cast writhes, gyrates, and scampers above and about the stage, spilling into the auditorium now and again in an attempt to recreate the environmental feel of the West End and Broadway original. An exact replica of that signature approach is not really possible within the proscenium arch of the Palladium, however fully John Napier's detritus-filled set pushes well beyond the footlights: a visual riot of the discards of daily life that commands attention even when the various set pieces it encloses begin to pall.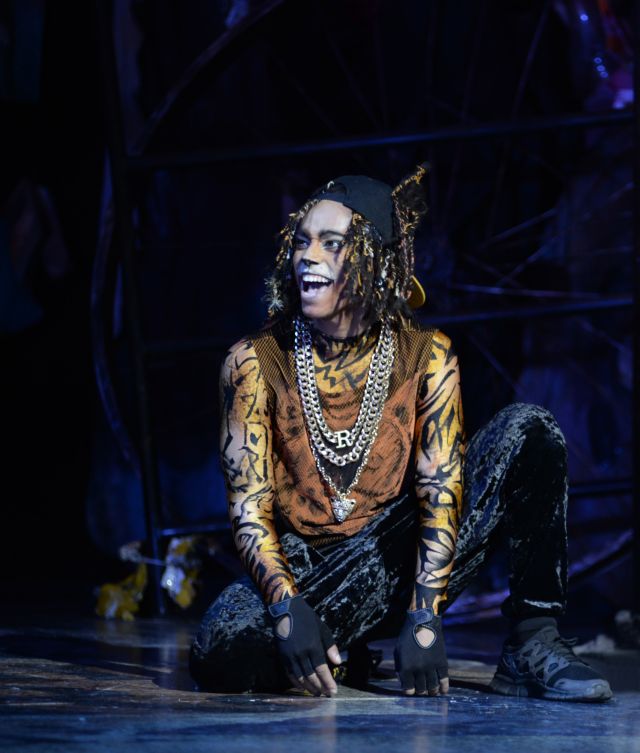 I could have done with considerably less of Paul F Monaghan's rather lugubrious turn as Gus the theatre cat (here a Leslie Phillips soundalike), and though his Growltiger works better, that number falls away into a head-scratching sequence of dancing Siamese: The King and I was never like this. And in conceptual terms, the most obvious change – Rum Tum Tugger now resembles a contemporary street kid, complete with tattoos, bling and the inevitable baseball cap on backwards – might work better if Antoine Murray-Straughan (pictured above) were up to it vocally: alas, the performance consists of lots of attitude and little else.
The eleventh-hour return of "Memory" following the first-act teaser of the same song notwithstanding, the second half veers between happy-clappy theatrics and a half-baked metaphysics to remind one that the original production followed in the wake of such films as Close Encounters of the Third Kind, which Lloyd Webber and co seem to want to approximate in theatrical terms. But give yourself over to Joseph Poulton's vaulting Mistoffelees or Nicholas Pound's orotund Old Deuteronomy (one of the very best occupants of this role in my experience, and I date back to Brian Blessed), and the memory – so the slogan goes – doesn't so much live again as it does demand from an audience at least partial surrender even as you're left wondering in the end, "Is that it?"
ANDREW LLOYD WEBBER'S BACK CATALOGUE
Aspects of Love. Chamber-sized Trevor Nunn revival misses Michael Ball
Cats. The danciest British musical ever is back
Evita. Operatic revival lacks satirical bite, but is elevated by a star turn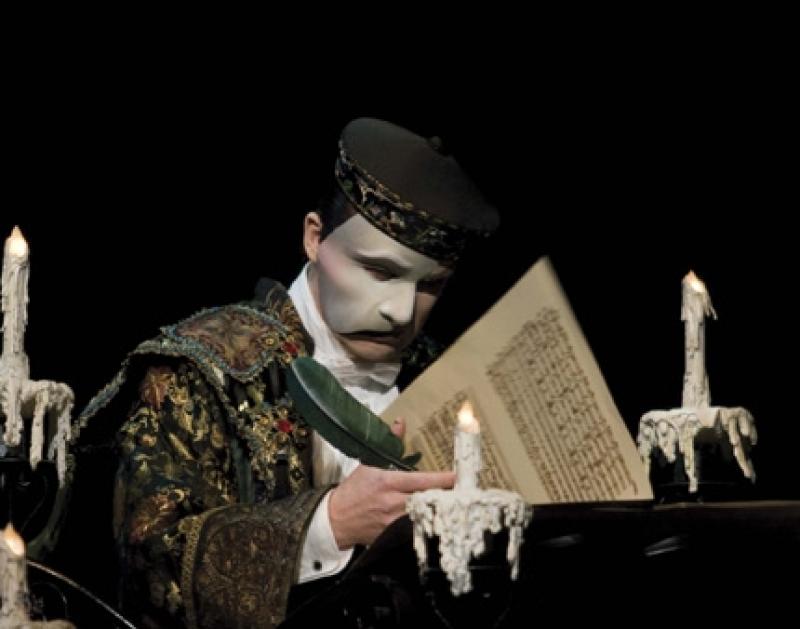 Jesus Christ Superstar. A classic musical reborn for a contemporary audience
Love Never Dies. The bad and the beautiful do battle in Phantom sequel
School of Rock: The Musical. Andrew Lloyd Webber's transatlantic transfer is a blast
Sunset Boulevard. Glenn Close and ENO company do much to fill Lloyd Webber's half-empty vessel
The Beautiful Game. Spirited revival of football musical set in the Troubles
The Phantom of the Opera. Does the most successful entertainment event of all time still have it?
PLUS ONE TURKEY
Stephen Ward. A seedy misfire tells the story of the Profumo scandal
Subscribe to theartsdesk.com
Thank you for continuing to read our work on theartsdesk.com. For unlimited access to every article in its entirety, including our archive of more than 10,000 pieces, we're asking for £3.95 per month or £30 per year. We feel it's a very good deal, and hope you do too.
To take an annual subscription now simply click here.
And if you're looking for that extra gift for a friend or family member, why not treat them to a theartsdesk.com gift subscription?