The Lance Armstrong Story - Stop at Nothing, BBC Four / The Nation's Favourite Motown Song, ITV |

reviews, news & interviews
The Lance Armstrong Story - Stop at Nothing, BBC Four / The Nation's Favourite Motown Song, ITV
The Lance Armstrong Story - Stop at Nothing, BBC Four / The Nation's Favourite Motown Song, ITV
The inside story of the biggest fraud in sporting history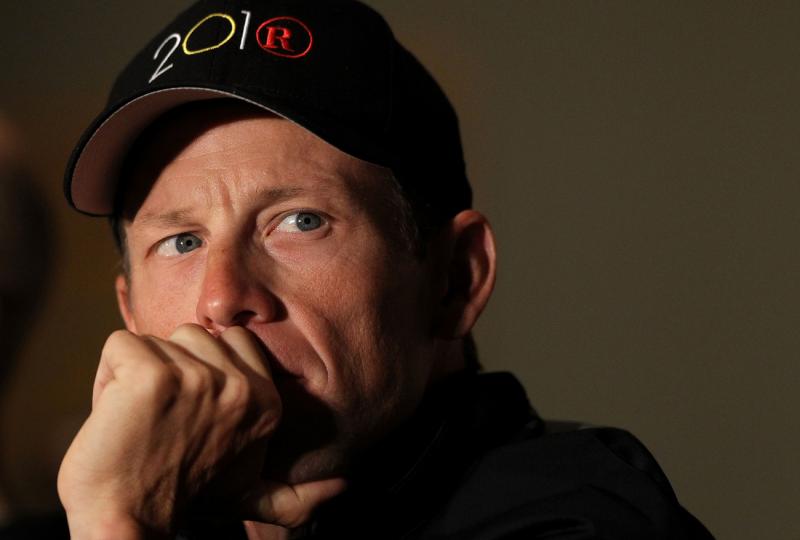 Lance Armstrong, the Frankenstein's monster of cycling
The fall of super-cyclist Lance Armstrong is a subject fit for Euripides or Shakespeare. It has also worked pretty well for director Alex Holmes, who managed to round up virtually all the key players caught in Armstrong's vortex of deceit for this unflaggingly gripping documentary [****].
Though the feats of Bradley Wiggins and this weekend's Tour de Yorkshire have brought a sense of cheery optimism to the British public's view of cycling, Armstrong's story (and the climate of drug-assisted skulduggery in cycling which prompted it to happen) can hardly fail to leave any onlooker nursing a profound sense of unease. When there's so much money and marketing muscle invested in a sport, someone will be unable to resist stretching the limits.
If nothing else, Armstrong had grasped the efficacy of the Big Lie theory. With the assistance of doping specialist Dr Michele Ferrari, Armstrong set out to conquer Planet Bike by devising the most comprehensive and powerful drug regime possible, willingly turning himself into a yellow-jerseyed Frankenstein's monster. He'd seen other riders whizzing past him, plainly running on something stronger than Red Bull, and he drew the fateful conclusion that to beat them he'd have to out-dope them.
The facts are now well known, but Holmes had marshalled comprehensive interviews and dramatic archive footage into a formidable package. Among the interviewees were Lance's former masseuse Emma O'Reilly, who'd been compelled to make clandestine cross-border drug pickups to keep her employer rolling. Journalists David Walsh and Paul Kimmage, long convinced of Armstrong's guilt, described their campaigns to pierce his defences. His former riding partner Frankie Andreu initially followed the domineering Armstrong down the doping route - he recalled being rewarded on one occasion with $100,000 in a cake tin - but then balked at such ghoulish stratagems as being transfused with stocks of his own blood to beat doping tests. Andreu's wife Betsy made a passionate, feisty interviewee as she recalled her horror at what Armstrong had got her husband-to-be into, and she was instrumental in finally blowing Armstrong's cover. The one notable absentee was Sheryl Crow, his sometime fiancée, who appeared just for an instant in a crowd scene.
The Big Lie demands a big liar, and Armstrong's aggressive, cold-eyed resistance to any hint of criticism (while mounting viciously personal onslaughts against his accusers) bore out one contributor's definition of him as a "clinical sociopath". As a cancer survivor, he created a sanctified aura around himself with his Lance Armstrong Foundation, and clips of him with various Bushes, Clintons and Obamas evoked the charmed circles in which he moved. He had so many friends in such high places that he was even able to get a federal investigation against him dropped, despite copious evidence of his guilt. Tellingly, the eventual signal that the game was up was when his corporate sponsors decided to drop him.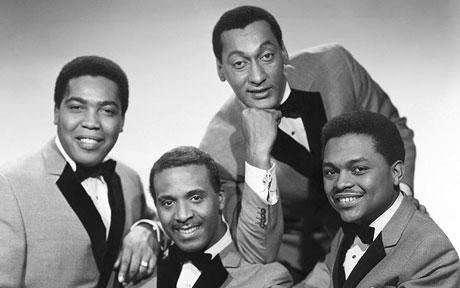 The Nation's Favourite Motown Song [***] was an agreeable jog through the hits and history of the great Detroit label, but its tacky "list" format wasted an impressive collection of interviews from Motown veterans and present-day admirers (the Four Tops, above). These were all snipped down to brief soundbites which gave the whole project a flimsy, insubstantial feel. Some of the soundbites were quite good though, like Martha Reeves remembering her first UK visit and eating "the wonderful fish and chips of England". It was a smart bit of research, too, to track down Dayna Hartwick, who at the ripe old age of 15 played the piccolo on the Four Tops' "Reach Out I'll Be There".
Armstrong set out to conquer Planet Bike by devising the most comprehensive and powerful drug regime possible
Explore topics
Share this article