Love for Sale - Rupert Everett's guide to the oldest profession |

reviews, news & interviews
Love for Sale - Rupert Everett's guide to the oldest profession
Love for Sale - Rupert Everett's guide to the oldest profession
Multi-skilled actor takes an uninhibited tour of the sex industry for Channel 4
Rupert Everett meets Exeter escort Charlotte Rose
Anybody who has read Rupert Everett's book Red Carpets and Other Banana Skins will be well aware of his fascination with sex and prostitution, so it's no surprise to find him very much in his element as writer and presenter of the two-part Channel 4 series Love for Sale.
In part one, showing on Monday 28 April, he goes on a European tour of "sex workers" (though Everett prefers the old-fashioned "prostitutes"), investigating the wildly varying ways and circumstances in which sex is sold. In part two, he steps through the looking glass to meet the clients who pay for the services in question.
At the start of the first programme (both are directed by Michael Waldman), Everett makes the slightly-too-pat observation that "the line between the two professions, acting and whoring, is thin to say the least", but he throws himself into the role of sex investigator without inhibition and with a palpable empathy for his interviewees.
Oscar Wilde said that the natural habitat of the hypocrite is England
His personal engagement with the subject is brought to the fore when he visits the prostitutes in the Bois de Boulogne in Paris - the city where he lived in the late Seventies - to recall his transexual friend Lychee, who was murdered in 1998. As he gossips away in French, then takes them all down to the Musee d'Orsay to look at portrayals of prostitution in 19th century art, Everett looks as happy as it's possible to be.
His broad theme in Love for Sale is that however much prostitution may be reviled or condemned by political, religious or law-enforcement bodies, it has always been with us. Therefore the only logical thing to do is accept it, make it safe for the prostitutes and don't persecute the customers, because otherwise prostitution will sink into a darker, uglier underworld.
"Th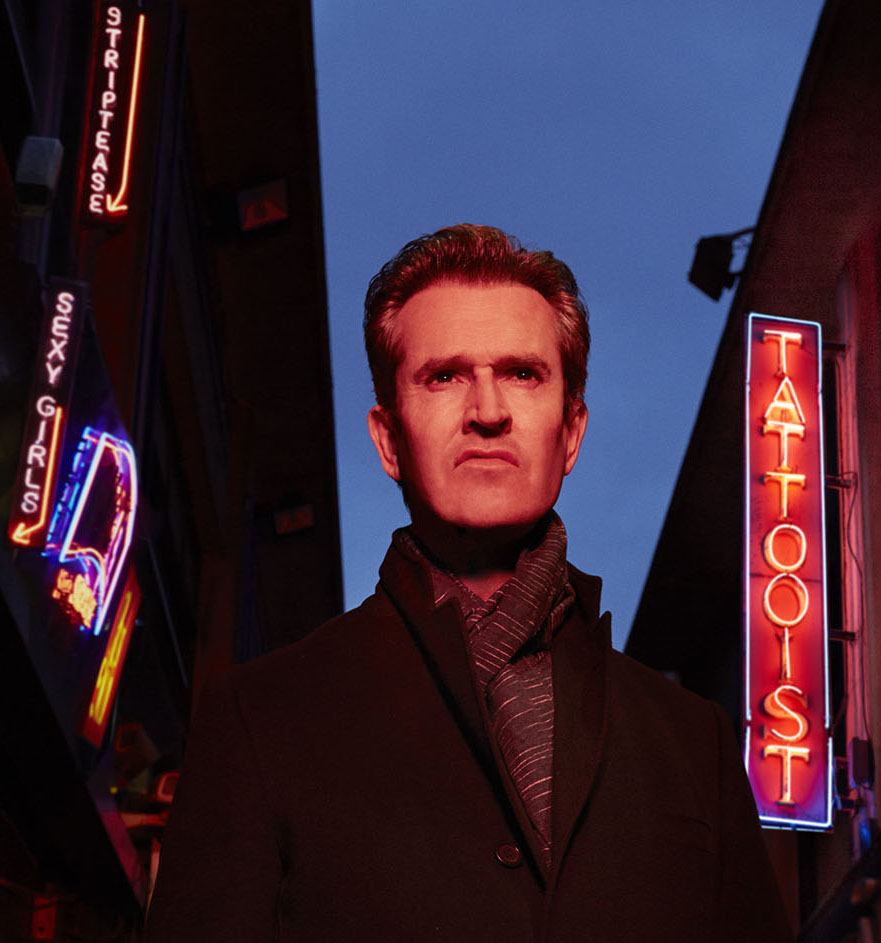 e fact is," says Everett, "that a: prostitution is not going to be stopped in its tracks, b: the criminalisation of the punter will just drive it further underground and further into danger and c: why is it in this country that we're still living in the shadow of the Reformation? The underlying theme of this whole thing in the minds of the politicians and police and priests is that sex is for procreation. They must see that sex throughout time has also been for pleasure."
Is this a particularly English, or British, issue?
"No, but other countries are more at ease with it. Oscar Wilde said that the natural habitat of the hypocrite is England, and we're such hypocrites. I think we'd be more fun if we accepted how kinky we were. Other countries in Europe don't seem to have so much of a problem with it. It's something we should really concentrate on, because we make such a complicated issue of it that it brings about a lot of violence and a lot of bad things happen" (Everett as Oscar Wilde in The Judas Kiss, pictured below).
Not that he doesn't find reasons to be cheerful. Travelling around Britain, he's fascinated to find a thriving network of "working girls" covering the entire country. He visits Charlotte Rose, a middle class mother of two in Exeter, who runs an efficient one-woman operation ("How is country whoring? Is it very busy here?" queries Rupert), while somewhere in the north-east Hannah runs an escort agency along similar lines to a busy minicab company.
To his dismay, one of Everett's favourite scenes didn't make the final cut, but it featured "a guy who looked like a professor from some university, he lived with his wife in a street in the north, and he'd got onto a really good scam where he did reviews of every single dominatrix in England. He got to kind of have all these dominatrixes as well, and he had a magazine where he wrote the news about them."
Everett seems to have stumbled upon what we could call the banality of prostitution.
"The extraordinary thing is you think this is going to be this very weird shadowy world, but it's actually normal and it's everywhere. Sex is everywhere. It really is time we wised up and shuffled off this post-Reformation view of it."
Love for Sale begins on Channel 4 at 10pm on Monday 28 April