The Miners' Strike and Me, ITV |

reviews, news & interviews
The Miners' Strike and Me, ITV
The Miners' Strike and Me, ITV
After 30 years, the battle lines are still clearly drawn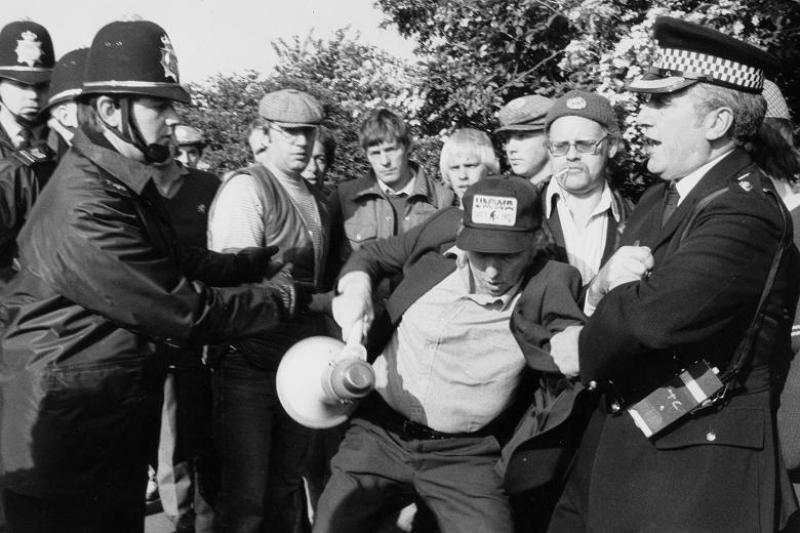 NUM President Arthur Scargill exchanges pleasantries with the police
Thirty years ago this month, the National Coal Board announced the closure of 20 pits that were deemed "uneconomic", a decision which would incur the loss of 20,000 jobs. Arthur Scargill, president of the National Union of Mineworkers, responded by calling a strike that would become the longest industrial dispute in British history. It was also probably the most bitter, as the recollections of the former miners and their wives assembled for this documentary painfully demonstrated.
Even with its furry low-definition quality, the 1980s news footage of the striking miners and their clashes with the police was still petrifying in its rawness. Scenes of the pitched battle at the Orgreave coking plant in June 1984 were reminiscent of some medieval campaign, as police on horseback galloped out from the lines of officers barricaded behind long riot shields, flailing with their batons at anybody within reach. Just add a few ranks of archers and you'd have had Agincourt (miners' wives Carol Greathead and Maureen Douglas, pictured below).
It strains credibility that the British state was willing to unleash this much force on its own citizens, more or less unarmed even if they were chucking rocks at the rozzers, and it's amazing that nobody died. Clips of strike veterans whooping with joy at the death of Margaret Thatcher last year was an unedifying reminder of the unbridgeable chasm of loathing that still remains.
Michael Heseltine, secretary of state in the Conservative government at the time, was resolutely unapologetic, maintaining that the struggle between over-mighty unions and their threat to an elected government was an issue that "had to be faced, and there was no nice way to do it." The existential nature of the confrontation is difficult to grasp now, in our era of bland political micro-management kept as far away as possible from meddlesome voters.
The film didn't aim to impart retrospective political spin, but merely allowed the individual voices to be heard. The stories of communities destroyed and families barely able to feed themselves during the winter of '84 were harrowing enough, but the most dismal aspect of the saga was the implacable hatred of diehard strikers for the men who continued to work. "Once a scab always a scab - the lowest of the low to me," as miner's wife Carol Greathead put it. Steven Whyles (pictured below), a veteran of Whitwell colliery in Derbyshire, described how his father, now in his eighties, still hadn't forgiven him, and wouldn't do so even on his death-bed - "I'll call him a bloody scab and then I'll die," he said.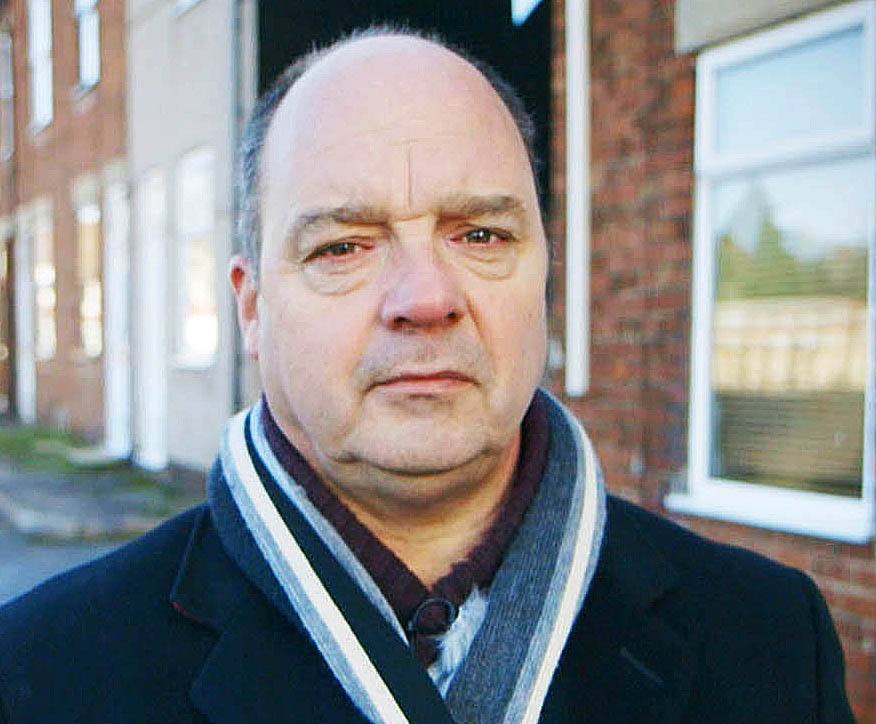 This Sicilian-style feuding was enough to chill the blood, but there was at least one man capable of taking a longer view. "We're not on this earth long, in reality," said Jimmy Johnson, a miner from Easington in Durham. "Move on. Get rid of your anger and find something else to get stuck into, because it's 30 years." I wonder how many will listen to him.