Reissue CDs Weekly: Small Faces |

reviews, news & interviews
Reissue CDs Weekly: Small Faces
Reissue CDs Weekly: Small Faces
Justice is finally done for the band Pete Townshend hails as 'a place of joy in the early UK music scene'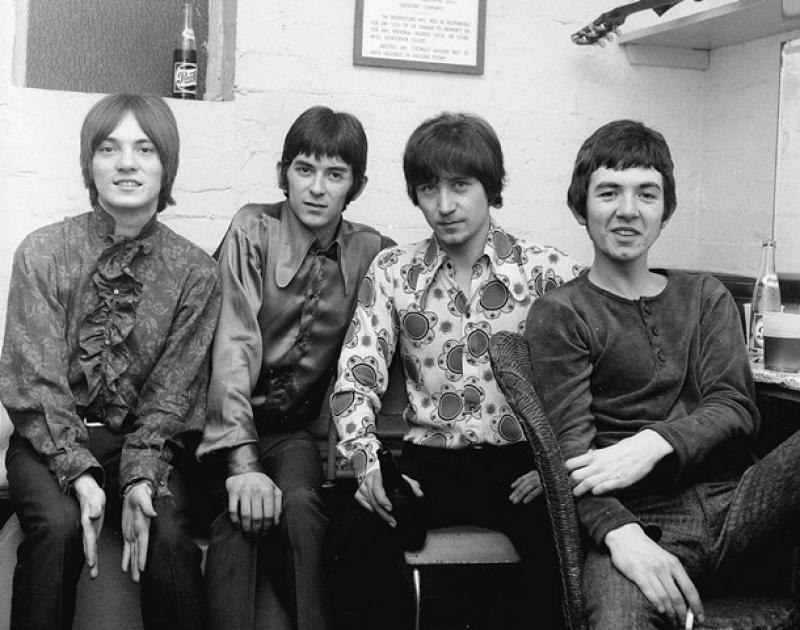 Small Faces take a break backstage in 1967. Left to right: Steve Marriott, Ian McLagan, Kenney Jones and Ronnie Lane
Small Faces: Here Comes the Nice - The Immediate Years
When theartsdesk last covered Small Faces' reissues in May 2012, the review concluded "the Deluxe Editions are probably (who knows what might lurk in obscure archives?) the last word on these albums." As anticipated and as revealed by this box set, more did indeed lurk in obscure archives. Moreover, the appearance of Here Comes the Nice calls into question just what half of those Deluxe Editions of the band's four albums used as their sonic source materials. This new release boasts that it is "all sourced and remastered from recently discovered original master and multitrack tapes." An important thing to shout for such an important band.
It's no secret Small Faces' back catalogue has been a mess, and made more so by wrangles over ownership, payment and what truly represents their ever-golden music as it was intended it to be heard. It should be noted though, as the box's book makes clear "the Small Faces' Decca catalogue had every single master tape present and correct in pristine condition." Small Faces were on two labels: first Decca and then from Spring 1967 Andrew Loog Oldham's Immediate. This new release is solely concerned with the band's stay at Immediate.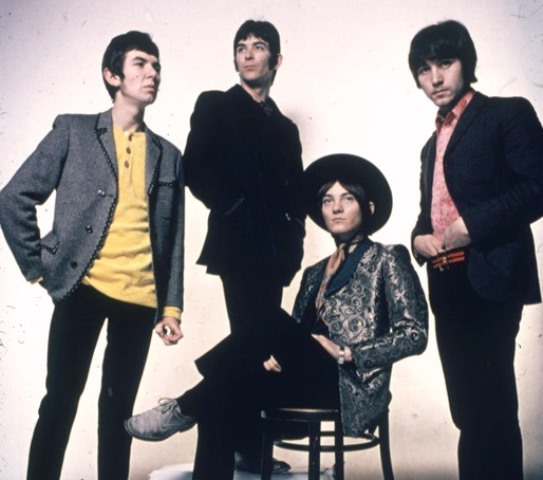 The book also reveals that the entire tape archive for that period – before the road leading to this collection was set off upon – consisted of a single "battered cardboard box" containing "not much…this small box symbolised a crime scene. We [the box set's compilers, especially the tenacious Rob Caiger] had to adopt a forensic approach from the start to even see if it were even possible to come up with master tapes for the original albums, let alone a definitive box set of hits and rarities." The search, which scandalously no one had bothered to undertake before, unearthed tapes from all over the world and went through everything in known archives.
Caiger tells the sad and sorry story in his depressing essay. It makes salutary reading for anyone who thinks a band vital to British popular culture would have been treated respectfully by those charged with their stewardship. Virgin took over Olympic, one of Small Faces' regular studios, in 1987 and dumped master tapes in skips. And so it goes on: their catalogue continues to change hands, even as recently as last year.
The foundation of this box set is the music, made by four – whatever their stature – giants. In his introduction to the fine book, Pete Townshend says "Stevie Marriott was a fucking genius, Ronnie Lane was a sublime genius, Ian McLagan still is a genius (and one of the best men on the planet), Kenney Jones is the best f**king rock and R&B drummer I've ever played with. The Small Faces were a place of joy in the early UK music scene. A complete delight."
As well as four CDs of pristine-sounding music, the box includes the hardback book, a softback lyric book, three vinyl singles, a replica acetate pressing, postcards, a facsimile press kit and posters. Only 3,000 have been manufactured. It is expensive, but it's a one-off and assembled with care.
But it comes back to the music – music which has never been heard this way before. The quartet of CDs begins with one dedicated to their UK and overseas 45s. Then there are three discs of alternates, out-takes and studio sessions. The fourth ends with tracks recorded lived in Newcastle in November 1968. These have been around the houses endlessly but are stripped of their overdubbed audience noise and have their speed and pitch corrected. The live "All or Nothing" is astounding. Before, it was a muffled thud. Newly clear and bulldozer-powerful, it's thrillingly driven by Jones's wild, wild drums. The "Tin Soldier" which follows is even more incredible. Throughout, the freshness of the sound reiterates that Jones is one of rock's most compelling drummers.
Whether take after take of "Green Circles" is needed is a matter of taste, but hearing this song evolving into its classic finished form in the studio is utterly enthralling. The band may have sometimes publicly come across as jesters, but they knew exactly what they were doing in the studio. They were serious about it. The session tapes of "Tin Soldier" are mind blowing. Experiencing the song taking shape while they record it is eerie – not just because Jones and McLagan are the only Small Faces left with us. It's that eavesdropping on this birth which brings a shiver.
A comparison of this set's single take of "Itchycoo Park" with the version included on the Deluxe Editions reveals the latter as now seeming muffled and over-EQed (presumably to hide deficiencies in the source material). That sounded fine then, but it's shot down by what's here. To then compare the new "Itchycoo Park" with an original pressing of the single is fascinating. The new one is the same as that, but fuller and has more presence. There is more to it. The band feel closer than ever before.
Here Comes the Nice - The Immediate Years may not be a mainstream purchase. But it is a wonderful thing. Even without the top-drawer packaging, the CDs alone would be wonderful. Treat yourself.
Overleaf: watch Small Faces' Kenney Jones reminisce while discussing Here Come The Nice - The Immediate Years
Watch Small Faces' Kenney Jones reminisce while discussing Here Come The Nice - The Immediate Years
The session tapes of 'Tin Soldier' are mind blowing. Experiencing the song taking shape while Small Faces record it is eerie
Share this article