Album of the Year: Georgia Ruth - Week of Pines |

reviews, news & interviews
Album of the Year: Georgia Ruth - Week of Pines
Album of the Year: Georgia Ruth - Week of Pines
Singer-songwriter-harpist commutes gorgeously between Welsh and English, pleasure and pain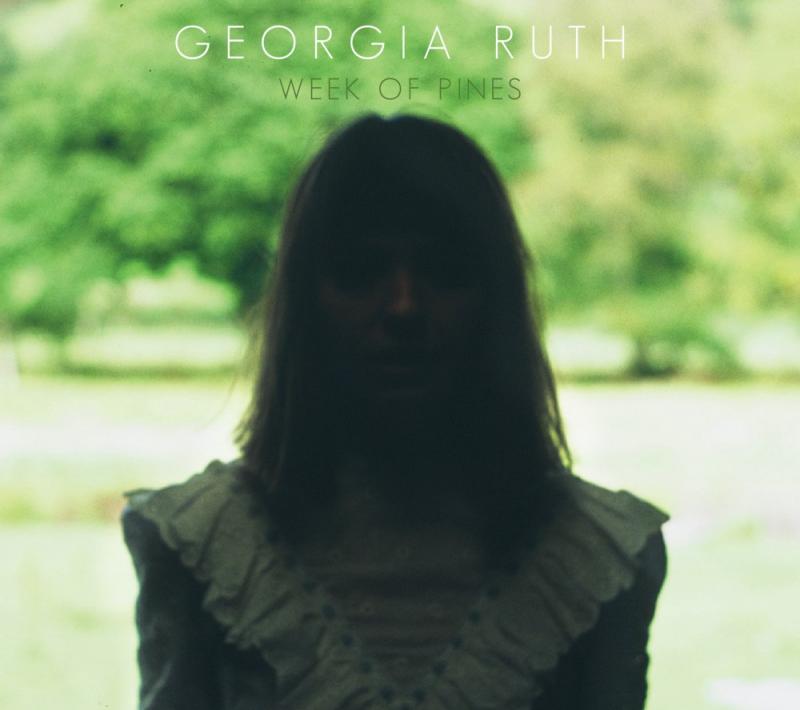 Georgia Ruth: ushers an old instrument into lush new pastures
There aren't a lot of harpists in pop. Transatlantic migrations took all sorts of instruments away from their European place of origin to become the building blocks of American music. But there was no sizeable Welsh diaspora so the harp stayed at home with its most diligent exponents. That places singer-songwriter-harpist Georgia Ruth in a musical tradition with deep roots but a less than broad reach.
One of the many pleasures of her enchanting debut album Week of Pines is the way she ushers an old instrument into lush new pastures. In "In Luna" the harp has a lovely eager lilt as a kind of stand-in acoustic guitar. The alert and intriguing rhythms of the title track are ornamented with intoxicatingly plucked top notes. On the strange lullaby "Dovecote" tiny tinkles are barely distinct background chimes.
For some the other novelty about Week of Pines will be that it's bilingual. Here is an artist with the confidence to commute between English and Welsh as the mood takes her, much as her songs move between sweet pleasure and bitter pain. Many Welsh-language artists tend to keep it monoglot, so this is an excellent portal for anyone curious to explore the allure of a British language with a baffling tendency to unsettle those who don't speak it. Of the 11 tracks, three are in Welsh. "Hallt" (meaning sharp or salty) with its questing, high-pitched melody suggests the DNA of Joni Mitchell. "Etrai" has a heartbreakingly languid refrain and "Codi Angor" is a moody sea shanty (the other song plucked from the folk archive is quaint Appalachian ditty "Old Blue").
It's not all about the harp. AA Bondy's "A Slow Parade" is harp-free and guitar-heavy. The three-man band of Iwan, Aled and Dayfdd Hughes supplies discreet, tasteful backing. Whatever the language, the musical lexicon is love and loss, and Georgia Ruth is a fluent speaker. Week of Pines works its way into your pores like a smoky, seductive aroma. Pluck up courage and give it a whirl.
Overleaf: watch the video for "Hallt"
Week of Pines works its way into your pores like a smoky, seductive aroma
rating
Share this article