In A World |

reviews, news & interviews
In A World ...
In A World ...
Fast-rising actress Lake Bell proves a triple threat in debut film set in the world of movie trailers
Friday, 13 September 2013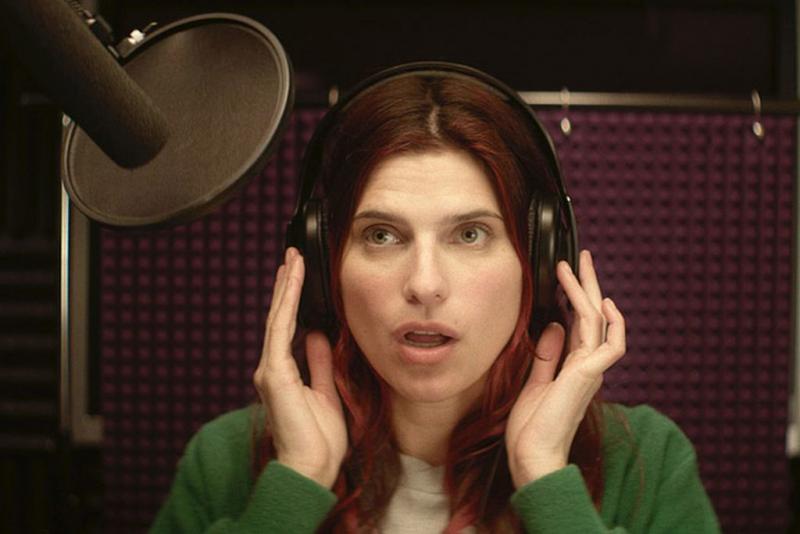 Is anybody listening: Lake Bell is simultaneously star, author, and director of her new film
If you're going to make a film whose title mocks a particular tone of voice, it helps to have a voice of your own. And that turns out to be one of the many hugely beguiling aspects of In A World ... , the actress Lake Bell's first film trebling as writer-director after years playing goofball also-rans in films starring the likes of Meryl Streep. A wry look at Hollywood and the (sometimes) wonderfully whacked-out people who inhabit it, the venture takes its name from the doomily spoken opening words beloved (or not) of movie trailers. How lovely, then, that Bell's own achievement heralds so genuine a talent. In a world where that can happen, the American cinema ain't dead yet.
Bell plays Carol Solomon, a keen-eared voice-over artist who happens to be the daughter of a onetime master of that particular art. Not that her father, Sam (Fred Melamed), particularly wants a child of his following where he has so famously led, especially not in an industry dominated by the boomingly sonorous male sound (the license plate on his sports car reads "ANUNC8".)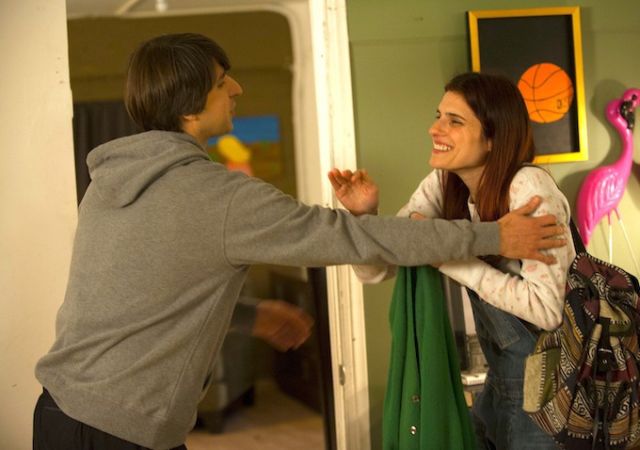 The inter-generational family conflict provides just one thread to an expansive plot that widens out well beyond the romcom territory that comes with Carol's slow-aborning amorous surrender to Louis (Demetri Martin, pictured right with Bell), a sweet-faced sound engineer given to speaking in baseball imagery. Bell's layered, utterly unself-conscious script has much to say about careerism, gender prejudice, and the unpredictably wayward world of emotions without ever succumbing either to facile sentimentality or a case of the cutes. Small wonder, too, that the unembellished physical terrain traversed by the film stands apart from the overfamiliar visuals of the LA stories we have seen over time.
Bell may be firing on all fronts but there's nothing grandstanding about a talent that allows her colleagues their share of the intrigue and fun. The best-known supporting players are Eva Longoria and Geena Davis, who all but bookend the film in extended cameos, Davis having a high old time playing an ultra-poised industry glamazon who exists to dispense extended pearls of wisdom. Longoria, in turn, shows up on the receiving end of Carol's gift for fine-tuning a - wait for it - Cockney accent.
But it's the indie-vibe retinue Bell has gathered around her who keep the action humming along, all the way through to a few jabs in the vicinity of The Hunger Games, that tilt the comedy in a more obvious direction. One feels that almost any of the ancillary characters could merit a film all their own, starting with Dani (Michaela Watkins), Carol's uneasily married sister, as well as both Jamie (Alexandra Holden) and Gustav (Ken Marino, pictured above with Bell), two of the more beautiful people in a scenario that - as is true of Jamie herself - also finds time for brains. That Bell proves a decidedly self-deprecating ringleader adds to the charms of a film that finds her character asking who out there is "ready to be heard"? With luck, Hollywood will be listening out for this woman's smarts for some time to come.
Overleaf: watch the trailer for In A World ...
Bell may be firing on all fronts but there's nothing grandstanding about a talent that allows her colleagues their share of the intrigue and fun
rating
Explore topics
Share this article