CD: Vampire Weekend - Modern Vampires of the City |

reviews, news & interviews
CD: Vampire Weekend - Modern Vampires of the City
CD: Vampire Weekend - Modern Vampires of the City
Indie rock's young dream display their staying power on a strong third offering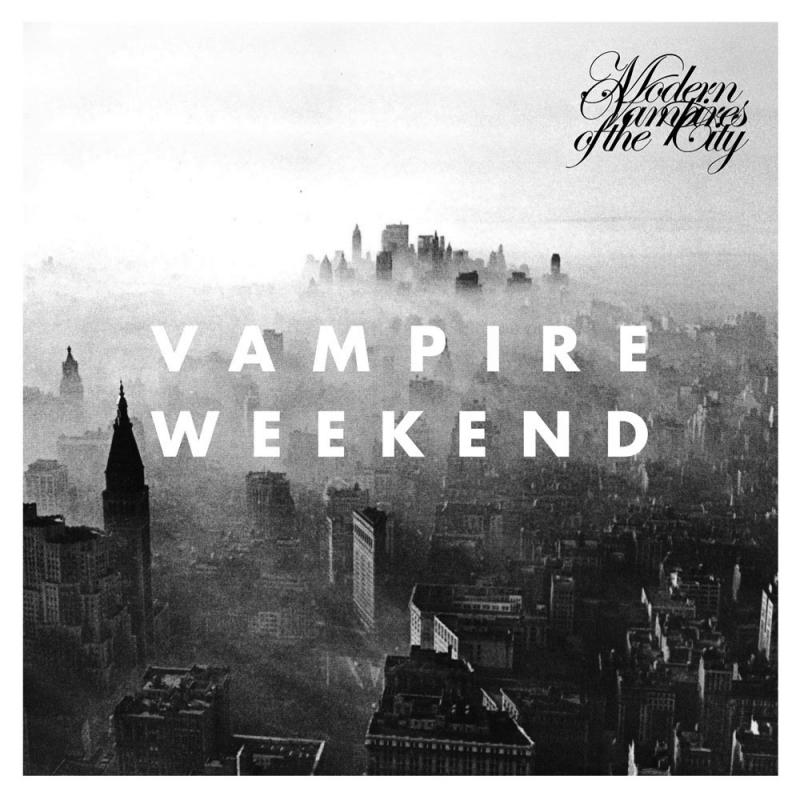 Vampire Weekend find their groove on Modern Vampires of the City
In a way, falling prey to hype-inspired backlash as early in your musical career as Vampire Weekend did has its benefits - assuming, of course, you have the long-term determination and songwriting prowess to back it up.
When "Diane Young", the first single from
Modern Vampires of the City
, emerged it was a bit of a shock: a high energy power-pop jam, complete with speed-it-up slow-it-down Elvis-inspired "baby baby babies", it's one of the best things the band has ever done.
Nearly two years in the making, MOVTC (as it was cryptically known before the band announced the full title by way of a classified advert in the New York Times) mixes louche, languid tracks with summery indie rock jams, all underpinned by the world music-inspired rhythms that have become the band's trademark.
"Step", the decidedly more experimental track that backed "Diane Young" on its release as a single, makes the band's magpie influences clear: it references Hindu temples and African cities, and samples California hip-hop group Souls of Mischief. It also shows off front man Ezra Koenig's skilled and intelligent lyrics, something that has earned the band their detractors but which thrills on repeated listens as extra layers of meaning become clear.
Elsewhere, "Hannah Hunt" is a dreamy part-lovesong, part-travelogue with mesmerising, tremulous orchestration; "Ya Hey" mixes staccato rhythms with ambiguous references to Judaism; and "Hudson" is - possibly? - a contemporary New York ghost story with a soundtrack to match. It's not all brilliant - "Everlasting Arms" is sludgy, repetitive Vampire Weekend by rote that doesn't seem to go anywhere, and the frantic falsetto on "Finger Back" tends to grate - but when it's good; it's really, really great.
Take a listen to "Diane Young"

Ezra Koenig's skilled and intelligent lyrics thrill on repeated listens
rating
Share this article