Worden, BBC Concert Orchestra, de Ridder, Queen Elizabeth Hall |

reviews, news & interviews
Worden, BBC Concert Orchestra, de Ridder, Queen Elizabeth Hall
Worden, BBC Concert Orchestra, de Ridder, Queen Elizabeth Hall
Singer-songwriter meets symphonic Berlin in enterprising, packed-house programme
Shara Worden: mesmerising as Brecht and Weill's Anna
Who'd have guessed a full house for the third of The Rest is Noise festival's Berlin nights? This time there were no obvious superstars, unless you follow singer-songwriter Shara Worden of My Brightest Diamond and you know the impeccable track-record so far of young conductor André de Ridder.
The programme of three very different composing voices from the Berlin of the early 1930s was not a crowd-puller either; yet the audience of mostly twenty- and thirty-somethings even stayed and cheered for Hindemith's
Mathis der Maler
Symphony, perhaps enticed by the promise of an after-interval encore from Worden.
The order was right. De Ridder fluently guided us from the uningratiating 12-tone angst of Schoenberg's Accompaniment to a Film Scene to the discombobulating mix of nostalgia and nihilism in Weill's The Seven Deadly Sins, all of this miraculously purified by Hindemith's celebration of the artistic spirit's survival in dark times.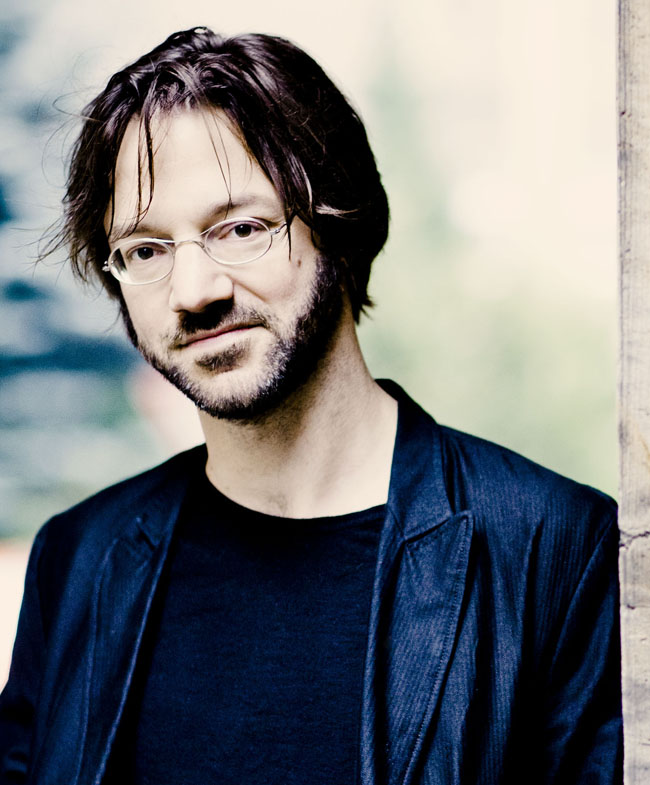 The programme parallelled Thomas Dausgaard's BBC Symphony Orchestra programme last week in taking three works only a couple of years apart; the conducting matched Dausgaard's in never putting a foot wrong. De Ridder (pictured right) also turned presenter as engagingly as Jurowski in London or Nelsons in Birmingham. Here was a BBC Concert Orchestra immediately transfigured in the eerie atmospheres and muscly conflicts of the Schoenberg. But how would more of the same in the more audience-friendly context of Weill's inverted morality tale mesh with the miked voice of Worden?
Very poignantly, as it turned out. Petite Shara as Annas I and II, the hard-nosed and morally upright sisters who are really a single person as they sing their wayfarer songs on money-making tours of seven American cities, sported a black and white ying-yang dress, moved stylishly and knew how to make the most of the props in her travel-bag. She sang in English (the not always well-fitting Auden/Kallman translation). The voice is mostly soft-grained and vulnerable – no trace here of Worden's operatic training – but that drew us in hypnotically to the banjo- and clarinet-accompanied Louisiana prologue. Synergy Vocals as the male, barber-shoppish quartet representing her avaricious family, backed up by savage strings, provided the bite; as Anna and the folks back home collide in parallel universes, the dramatic level rose a notch or two.
Supertitles labelling each adventure would have been welcome; without action, the bourgeois take on each "sin" – pride as self respect, anger for railing against injustice, lust as love, for instance – wouldn't have been clear to all. Worden recapped vibrantly, though, in the militant credo before Anna's final breakdown. Intimations of Björk suggested another possible performer for this still-pertinent little masterpiece.
The postponed encore Worden wrote herself made sense, too: "We added it up" is also about the opposites that make the world go round, a catchy and varied song with a touch of Kate Bush in the vocal line. Full orchestral accompaniment, with the players eventually turned backing group, couldn't rival the chamber original (see the YouTube version below), but there was nothing gauche about this sophisticated number.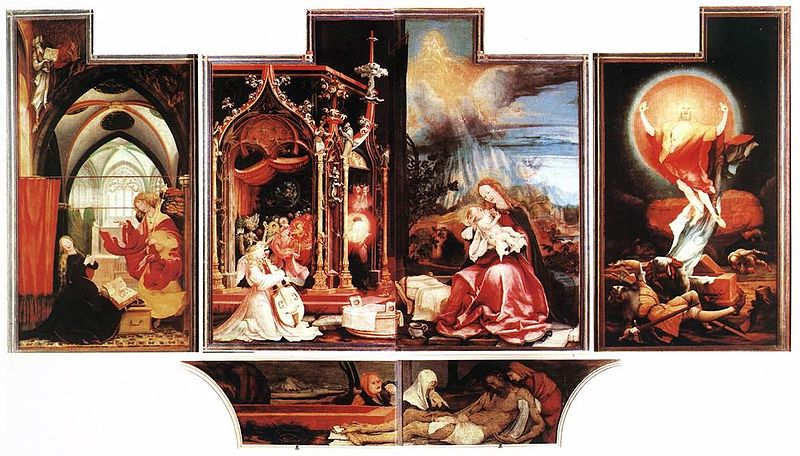 Hindemith's symphony, parallel to his very great opera on the life and work of that towering Renaissance artist Matthias Grünewald certainly plunged us into another world – its maze of counterpoint clean and clear, strings dancing and searing against brass choruses utterly convincing in their majesty. Hindemith takes three panels from Grünewald's masterpiece, the Isenheim Altarpiece in Colmar (pictured above; go see it, worth the trip), and boldly asserts a never saccharine religious majesty and stillness against malign forces, parallel to the Nazi opposition he was then facing. It was a resplendent and very un-decadent conclusion to this strand of the Southbank's 20th-century music festival.
Watch Shara Worden perform "We added it up"
The audience of mostly twenty- and thirty-somethings even stayed and cheered for Hindemith's Mathis der Maler Symphony
rating
Share this article