DVD: Battle of Warsaw |

reviews, news & interviews
DVD: Battle of Warsaw
DVD: Battle of Warsaw
Poland's biggest ever film, and first in 3D, tracks story of 1920 national resistance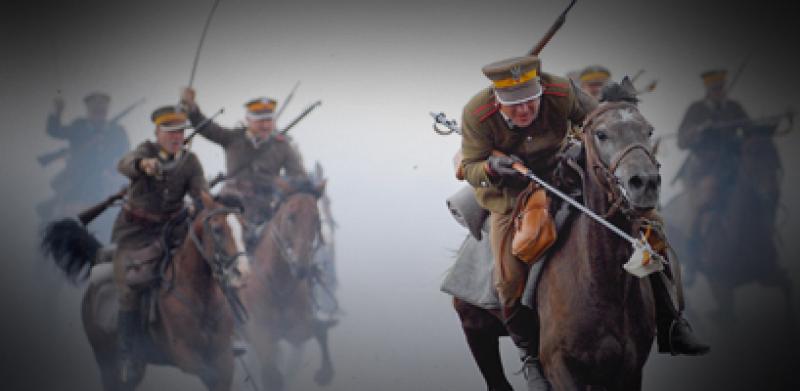 Fast and furious: glorious cinematography from Poland's Slawomir Idziak
Veteran director Jerzy Hoffman is a chronicler of Polish history on the widest possible scale - still going strong, he turned 80 just after the 2011 3D release of Battle of Warsaw. His 1999 film With Fire and Sword caught earlier national heroics, from Poland's 17th-century struggle with Ukraine, and tops Polish box office results to this day.
His latest film captures the 1920 resistance of newly independent Poland to Red Army forces invading from the east, intent on spreading Communism through Europe.
Principle players here are Ola (Natasza Urbanska), star singer in a Warsaw cabaret frequented by writers and military alike, among the former Jan (Boris Szyc). Elements of comedy accompany the elation of living in a free country, but Jan departs from their marriage (Urbanska and Szyc tie the knot, below right) straight off to war. He's more progressive than some of his compatriots, but it's a quirk of fate rather than real sympathy for the Reds that sees him, after capture, in the entourage of the invading Soviet army. Ola first believes him dead, and herself joins general enlistment back in Warsaw, learning impressive fighting skills on the front. Will the lovers ever see each other again?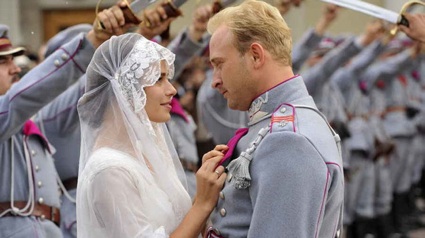 We get the wider historical picture from both sides - from Lenin's politburo (resembling, more than anything, puppet zombies), to the more illustrious corridors of power in Warsaw led by Marshall Pilsudski (played by Poland's thesping patriarch, Daniel Olbrychski). Not that the true Poles get all the best roles - Dherzinsky (Krzesimir Debski) may have deserted his homeland, but gives a jewel of a cameo as a vengeful invader now in the Soviet Cheka.
But battlefield visuals dominate here, gloriously shot by Slawomir Idziak, as cavalry charges lay into massed infantry, and we see the brutality of warfare down to the closest-up bayonets. It may get a little heavy by the end, but it's nevertheless a rousing film.
Watch Battle of Warsaw trailer
Cavalry charges lay into massed infantry, and we see the brutality of warfare down to the closest-up bayonets
rating
Share this article