CD: Nick Cave & The Bad Seeds - Push the Sky Away |

reviews, news & interviews
CD: Nick Cave & The Bad Seeds - Push the Sky Away
CD: Nick Cave & The Bad Seeds - Push the Sky Away
A sombrely reflective, darkly amusing album from the man with the iron voice
Wednesday, 13 February 2013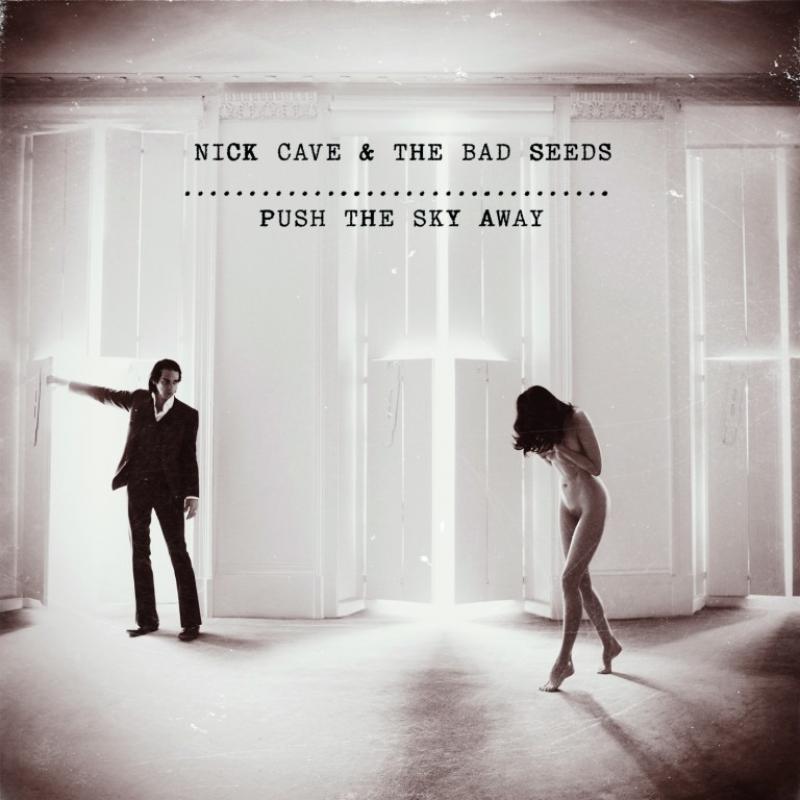 Nick Cave & The Bad Seeds: continuing to explore new sonic and lyrical terrain
With BBC Four currently mourning the passing of the LP, it's encouraging that some artists still like to confine themselves to the format's time limitations and its implicit requirement that the songs etched into its silky surface should be connected by some kind of theme or mood.
Nick Cave is one such artist, never more so that with this suite of nine darkly warm numbers that have been nurtured by him and his long-standing and (here anyway) remarkably restrained band. The Bad Seeds have always understood that the needs of the song outweigh the needs of individual musicians to do their thang, so you'll find no obligatory solos here, or even the obvious presence of each band member on the material. Take "Wide Open Eyes." It blooms from a fidgeting muted guitar loop which never sits comfortably with the song's stately progress, creating a subtle tension. And it's all about textures and washes rather than discrete instrumentation.
Some of these pieces feel more like prose poems set to music than songs, with Cave's voice and words as the gleaming, slippery focus. Curiously enough, at the beginning of "Finishing Jubilee Street" Cave sounds uncannily like John Cale (compare and contrast with "A Dream" from Lou Reed and John Cale's Songs for Drella). And Reed too feels like a big influence, as Brighton's most lugubrious resident tries to mythologise his adopted home much as Reed mythologises New York.
It's a tough call to turn Brighton's prosaic stick-of-rock reality into heart-of-darkness territory but Cave pulls it off by favouring a more expressionist, fantastical approach over Reed's wry reportage style. These lyrics are by turn melancholic, menacing and mischievous (I can see those scarily alluring mermaids out there, sunning themselves on rocks). The result is the band's most subtly compelling and elegiac album since 2001's No More Shall We Part . And yes it is available on vinyl.
Watch the video for "Jubilee Street"