Pires, LSO, Haitink, Barbican Hall |

reviews, news & interviews
Pires, LSO, Haitink, Barbican Hall
Pires, LSO, Haitink, Barbican Hall
Transcendent Mozart makes up for some rather bogged-down Britten
Wednesday, 13 February 2013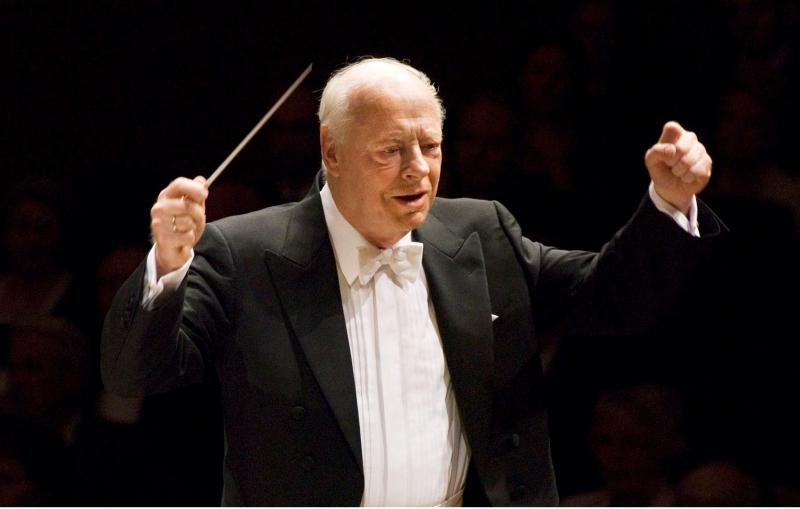 Bernard Haitink: The octagenarian conductor still wields absolute musical authority over his orchestras
It's not that Bernard Haitink's tempos are universally slow, it's just that they often feel that way. When it works the music can be magisterial, immense, but when it doesn't you find yourself chafing against such unyielding allegiance to restraint.
Last night we saw both sides of the veteran conductor, but a performance of Mozart's Piano Concerto K453 like the one he conjured with Maria João Pires and the London Symphony Orchestra can banish the memory of any orchestral strife with the merest rococo flourish of its wrist.
Pires is a transformative pianist – so familiar, so innately right, yet never predictable. She's the pianist you couldn't imagine. Mozart is her heartland and the delicate joy of the Concerto No 17 in G major lends itself to her particular gift for simplicity. In her hands Mozart's innocence becomes infinitely allusive, his melodies ripples that break the surface of something much deeper.
The LSO gave Haitink everything he asked for
This is a concerto from the composer of The Magic Flute and The Marriage of Figaro, lively with dialogue and musical drama. But such squalls as there are are easily resolved, and Pires (pictured below) found a supple balance between dignifying their youthful passions and not over-indulging them, aided by characterisation from the wind principals of the LSO and some deft tempo shifts from Haitink. The whole was poised perfection.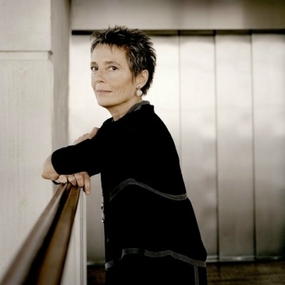 Haitink and Britten isn't a partnership that works on paper or in practice. Sounding a lot more like Shostakovich than usual, Britten's Four Sea Interludes never found their stride, miring the composer's precise sound-pictures in pedantry and over-emphasis. Some unusual choices in orchestral balance saw Dawn and Sunday Morning painted from different and unfamiliar angles, but the effect was curious rather than revealing.
Beethoven's Symphony No 7 showed us what Haitink does best. Crafting a long-form musical narrative, his isn't the minutely-finessed reading of Gardiner or Chailly, but the dramatic trajectory stretches organically from the oboe's expansive opening right through to the final whirling exit of a tutti, making sense of the contradictory moods of this turn around the symphonic ballroom. Barring a smudged opening brass chord in the Allegretto, the LSO gave him everything he asked, carving deep into the fortes of the Allegro con brio and the string march theme of the Allegretto, before casting intensity aside in a furious dash home, with the brass finally giving way to some rather effective vulgarity.
There's no danger with Haitink, no risk that you'll spill over the rails. The result is assured and expensive, glowing with musical effort. If it occasionally lacks thrills then these are easy enough to supplement in London's orchestral scene; the moments of absolute authority he finds are far harder to substitute.