Oscars 2013: Lives of Lincoln and Pi lead the nominees |

reviews, news & interviews
Oscars 2013: Lives of Lincoln and Pi lead the nominees
Oscars 2013: Lives of Lincoln and Pi lead the nominees
Glum list for Brits, better for the rest of Europe (unless Les Mis counts as one of ours)
Thursday, 10 January 2013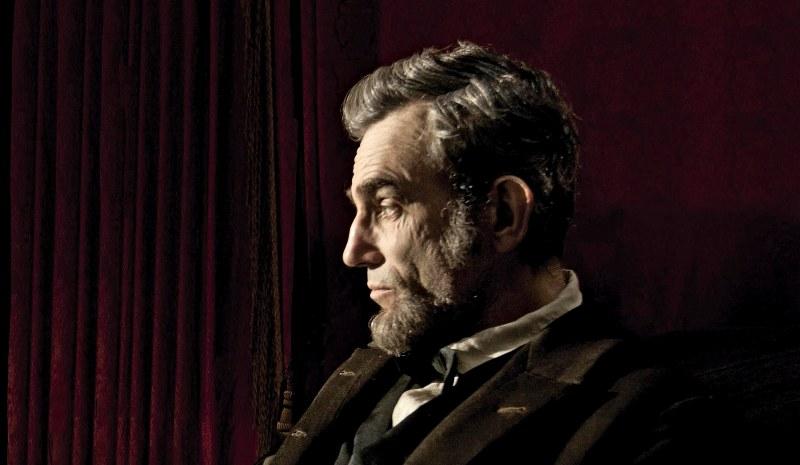 And the winner will be...? Daniel Day Lewis in Spielberg's much-nominated 'Lincoln'
Sure, Les Miserables got eight nominations, including the expected acting nods for Hugh Jackman and Anne Hathaway, and Daniel Day-Lewis is poised to make history as the first-ever three-time winner of the Best Actor Oscar, this time for a performance in Lincoln that ranks among his very best.
But the 2013 Academy Award nominees are light on Brits and big on the American indy/European art-house circuit. Indeed, a far greater surprise than the failure of Tom Hooper to get a directing nod for Les Misérables, Hooper having been bypassed for a Bafta as well, was the strong showing made by both Beasts of the Southern Wild and Amour, which picked up nine nominations between them.
T
he result: Benh Zeitlin (Beasts) and Michael Haneke (Amour) are up against Ang Lee (The Life of Pi), David O. Russell (Silver Linings Playbook), and Steven Spielberg (Lincoln) for director, which in turn explains the absence in that category of both Hooper and, far more surprisingly, Ben Affleck (Argo), whom many had pegged as the odds-on favourite to win. (The Academy loves it when actors turn to directing – just look at the Oscars in that latter category won by Robert Redford, Mel Gibson, and Kevin Costner.)
Lincoln leads the race with 12 nominations, followed closely by The Life of Pi, with 11. Those double-digit pace-setters aside, there is bound to be cheering from the Silver Linings Playbook camp, which did considerably better than expected with eight citations, including one in all four acting categories, and disappointment from the Zero Dark Thirty team: Kathryn Bigelow's follow-on from The Hurt Locker got five mentions, including best actress for 2012 nominee Jessica Chastain (The Help), but Bigelow herself was left off the list – a notable snub to the person who had previously made Oscar history as the first woman ever to win an Oscar for directing.
Each of the acting categories offered a surprise or two, though none as startling as the inclusions (or not) from the directing ranks. Two-time nominee John Hawkes failed to get a mention for The Sessions, although Helen Hunt (pictured left) did for her performance as the woman who awakens his character to sex, while the presence of the pint-sized Wallis in the actress line-up meant nothing for previous winner Marion Cotillard, who had been considered a shoo-in for Rust and Bone. (Cotillard has been unlucky at the Oscars since winning for La Vie en Rose, since it was she, and not co-star Penélope Cruz, who most deserved a supporting nomination for the movie musical Nine.)
Elsewhere, supporting actress is notable for the inclusion of previous nominee Jacki Weaver (Animal Kingdom) for her performance as wife to Robert De Niro and mother to Bradley Cooper in Silver Linings Playbook; Weaver got the slot that some thought might go to one of two British dames – Maggie Smith (The Best Exotic Marigold Hotel) or Judi Dench (Skyfall).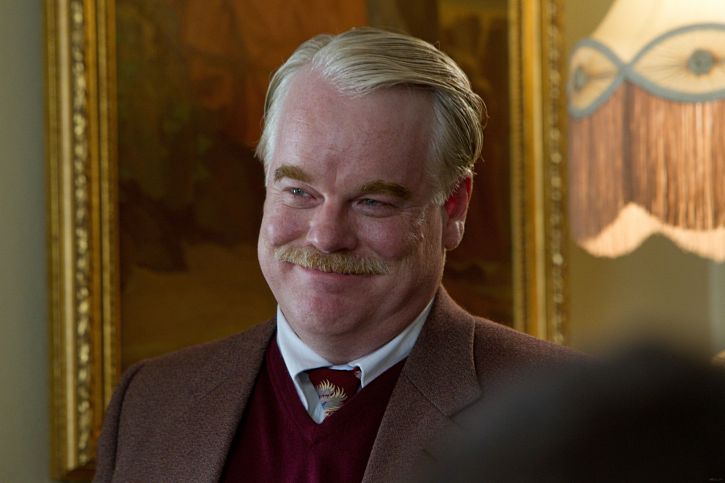 And the supporting actor category ignored potential curveballs from Matthew McConaughey (Magic Mike) and Eddie Redmayne (Les Mis) to deliver an unusually venerable list of heavy hitters, all them previous winners: De Niro, Jones, Philip Seymour Hoffman (The Master), Alan Arkin (Argo), and Christoph Waltz (Django Unchained, the Quentin Tarantino film that arguably fared less well than expected). Whatever else does or doesn't happen on 24 February, one of these five men will graduate to the status of a two-time Oscar-winner.
Speaking of Oscar night, let's hope its host, Family Guy supremo Seth MacFarlane, is in somewhat better form in six weeks than he seemed at 5.30am Los Angeles time today – though, to be fair, it's rare (to say the least) to press the ceremony's actual host into reading the nominations as well: one can't imagine Billy Crystal ever going that route.
Jokes scattered in the directions of Harvey Weinstein, Hitler and Hollywood's apparent penchant for heavy drinking generally fell flat. On the other hand, it's often said that a weak dress rehearsal ensures a good opening night, in which case MacFarlane may well emerge victorious in his own right. And not just because he nabbed a Best Song nomination for the film Ted.

Best picture
Amour
Argo
Beasts of the Southern Wild
Django Unchained
Les Miserables
The Life of Pi
Lincoln
Silver Linings Playbook
Zero Dark Thirty
Best director
Michael Haneke, Amour
Ang Lee, The Life of Pi
David O. Russell, Silver Linings Playbook
Steven Spielberg, Lincoln
Benh Zeitlin, Beasts of the Southern Wild
Best actor
Bradley Cooper, Silver Linings Playbook
Daniel Day-Lewis, Lincoln
Hugh Jackman, Les Misérables

Joaquin Phoenix, The Master
Denzel Washington, Flight
Best actress
Jessica Chastain, Zero Dark Thirty
Jennifer Lawrence, Silver Linings Playbook
Emmanuelle Riva, Amour
Quvenzhané Wallis, Beasts of the Southern Wild
Naomi Watts, The Impossible
Best supporting actor
Alan Arkin, Argo
Robert de Niro, Silver Linings Playbook
Philip Seymour Hoffman, The Master
Tommy Lee Jones, Lincoln
Christoph Waltz, Django Unchained
Best supporting actress
Amy Adams, The Master
Sally Field, Lincoln
Anne Hathaway, Les Misérables
Helen Hunt, The Sessions
Jacki Weaver, Silver Linings Playbook
Best original screenplay
Wes Anderson and Roman Coppola, Moonrise Kingdom
Mark Boal, Zero Dark Thirty
John Gatins, Denzel Washington, Flight
Michael Haneke, Amour
Quentin Tarantino, Django Unchained
Best adapted screenplay
Lucy Alibar and Benh Zeitlin, Beasts of the Southern Wild
Tony Kushner, Lincoln
David Magee, The Life of Pi
David O. Russell, Silver Linings Playbook
Chris Terrio, Argo
Best foreign film
Amour - Austria
Kon-Tiki - Norway
No - Chile
A Royal Affair - Denmark
War Witch - Canada
Best documentary
5 Broken Cameras
The Gatekeepers
How to Survive a Plague
The Invisible War
Searching for Sugar Man
Best animation
Brave: Mark Andrews, Brenda Chapman
Frankenweenie: Tim Burton
ParaNorman: Sam Fell, Chris Butler
The Pirates! Band of Misfits / In an Adventure with Scientists, Peter Lord
Wreck it Ralph, Rich Moore
Best cinematography
Anna Karenina, Seamus McGarvey
Django Unchained, Robert Richardson
The Life of Pi, Claudio Miranda
Lincoln, Janusz Kaminski
Skyfall, Roger Deakins
The 2013 Academy Awards are on 24 February
Each of the acting categories offered a surprise, though none as startling as the inclusions (or not) from the directing ranks
Explore topics
Share this article