The Hitchcock Players: Naunton Wayne and Basil Radford, The Lady Vanishes |

reviews, news & interviews
The Hitchcock Players: Naunton Wayne and Basil Radford, The Lady Vanishes
The Hitchcock Players: Naunton Wayne and Basil Radford, The Lady Vanishes
Two English character actors all but transform a thriller into a social comedy
Wednesday, 29 August 2012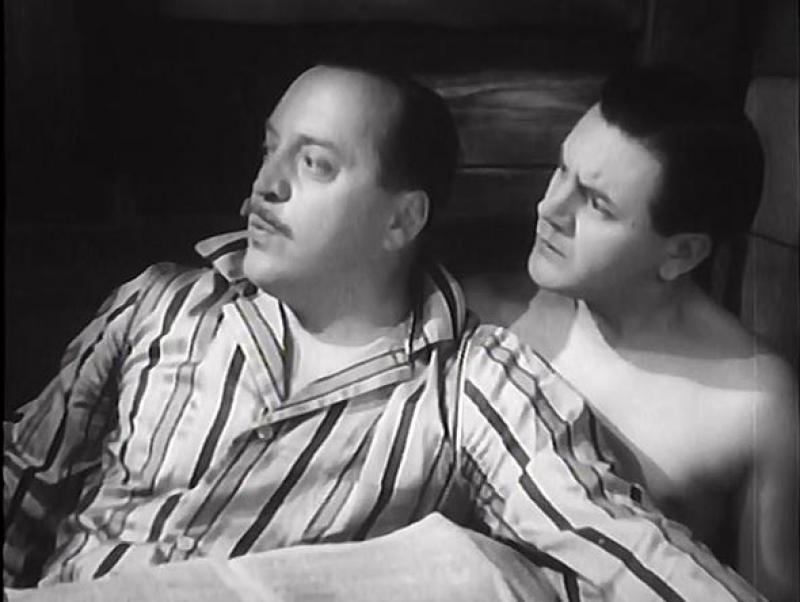 Charters (Radford) and Caldicott (Wayne) find themselves in a compromising position
Never one to underestimate the potency of a cameo (as evidenced by his own appearances in his films), Alfred Hitchcock had a particular genius with supporting roles – generating menace, intrigue or comedy with the fewest of brush strokes. Two of his earliest, and slightest, creations would also prove two of his most enduringly popular: cricket-obsessed duo Caldicott and Charters from 1938's The Lady Vanishes.
Played by Naunton Wayne (Caldicott) and Basil Radford (Charters), the two ex-Oxford men of sound character and indeterminate sexual preference all but transform a thriller into a social comedy with their increasingly desperate attempts to get home in time for the final days of the Test match.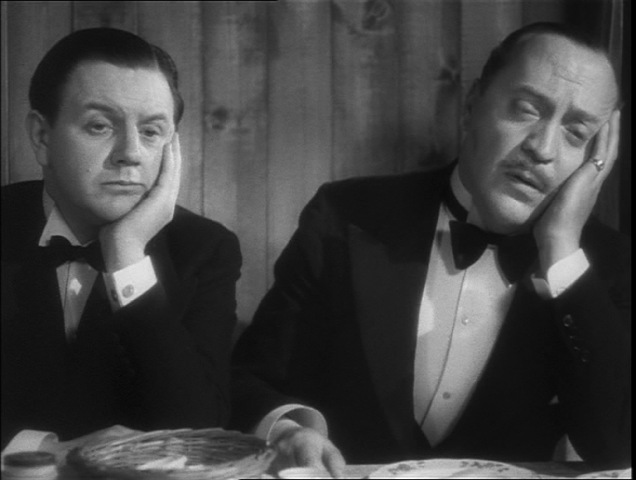 Radford's moustachioed pomposity and Wayne's fresh-faced bonhomie (pictured left) make for a classic double-act that glories in the slapstick of the early scenes (an encounter with a German maid, low ceiling beams and a pair of striped pyjamas is a stand-out) and grows into the stoic heroism (Radford takes gunfire with the calm of a true Balliol man) of the closing.
So successful were their characters that The Lady Vanishes' writers Frank Launder and Sidney Gilliat transposed them wholesale into subsequent film projects, including Night Train to Munich, Millions Like Us, and later the BBC radio serial Crook's Tour. The two even made it into the original draft of The Third Man, but in a later edit the duo was reduced to the single figure of Mr Crabbin.
Wayne and Radford's Caldicott and Charters might not win any nominations for psychological complexity, but for dramatic subtlety they certainly deserve to. Drawing pathos, humour and even a little humanity from their tiny parts, they do more than their bit to champion the great British tradition of character acting. Tragically however, they never do quite make it to the Test match.
Watch The Lady Vanishes
Radford's moustachioed pomposity and Wayne's fresh-faced bonhomie make for a classic double-act
Explore topics
Share this article