Tread Softly/ Carnival of the Animals/ Comedy of Change, Rambert Dance, Sadler's Wells |

reviews, news & interviews
Tread Softly/ Carnival of the Animals/ Comedy of Change, Rambert Dance, Sadler's Wells
Tread Softly/ Carnival of the Animals/ Comedy of Change, Rambert Dance, Sadler's Wells
Three of Britain's finest choreographers and great music on a triumphant mixed bill
Tuesday, 03 November 2009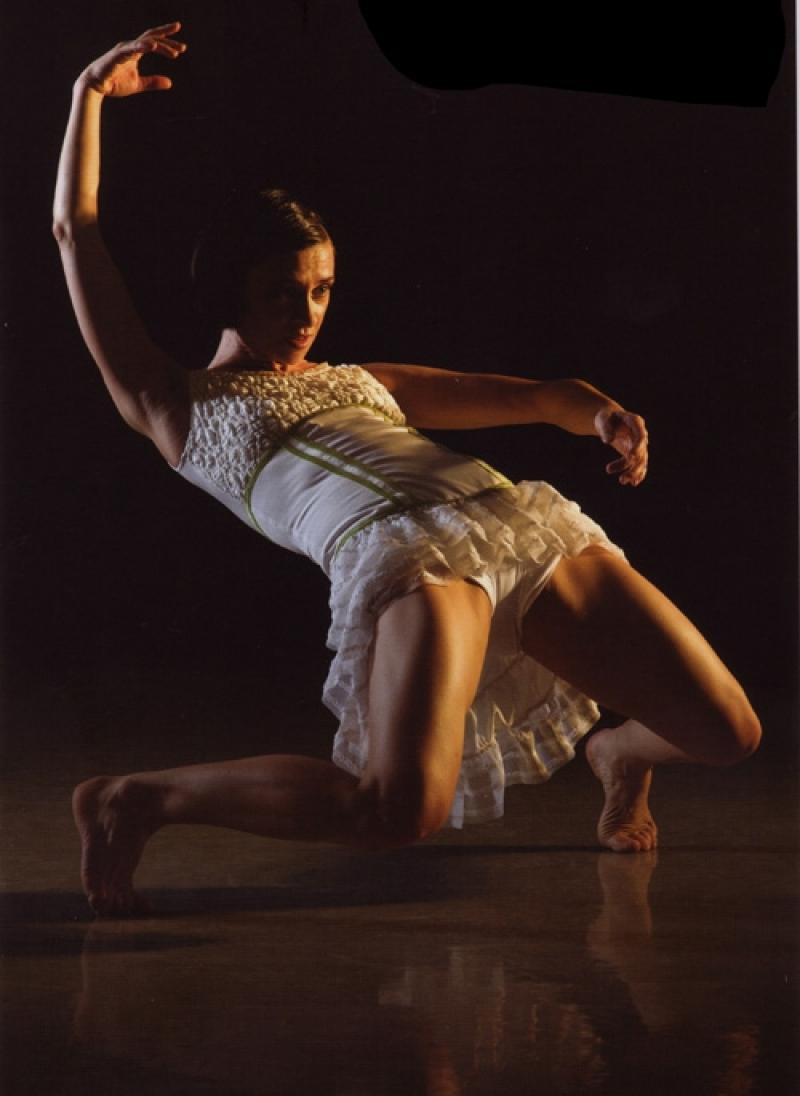 Malgorzata Dzierzon in Oguike's Tread Softly: 'Oguike's women are something else - strong, elegant, funny and fearless'
At its best (ie when it's not trying to be gimmicky and snare so-called "new audiences"), Rambert is unique in Britain in providing music and dance as theatre. No other company matches it in commitment to this, not even the Royal Ballet, which long ago adopted cloth ears when it comes to new ballet music.
Last night at Sadler's Wells Rambert's newest triple bill was a fine sample of this kind of evening, a delight to anyone with musical interests, and parading three unbeatable British choreographic talents.
Long ago Henri Oguike shone out among the younger generation of choreographers as exceptional in reading vibrantly athletic movement inside powerful music. Though his own company has never made it to Sadler's Wells, at last he himself does, with a strikingly good new work for Rambert, set to Schubert's Death and the Maiden string quartet, in Mahler's lush orchestration. It's so very rare to see choreography of such natural physicality and such freshly revealing musical sensitivity.
Tread Softly, the title, completes itself in W B Yeats' line: "because you tread on my dreams", and "dream" is the operative word. Not a nightmare of Death stalking the frightened Maiden, the usual motif, but the thoroughly modern Maiden dreaming of what the French call "the little death", la petite mort, or orgasm. It begins with a woman sleeping and a man emerging from the dark, treading for a moment on her stomach. Yet this odd, rather artificial movement at once wakens her, and she strikes an arrestingly watchful position, like a medium fearlessly calling up other voices from the shadows - and this girl is not afraid of the dark.
The treading motif re-emerges in several different guises, in almost narrative storylets, where the four women, dressed in delicious chopped-off white flamenco dresses by Asalia Khadjé, and radiant in incredibly glamorous light by Yaron Abulafia, come across as powerful, sexually alert Amazons, while the six men range from rutting rituals with exciting little jumps and springs or an unsure lover petitioning his girl in intimate little duets.
Certainly the music, in Schubert's dense, ruminative way, is too long and complete for any choreography to travel with it all the way. Yet Oguike gives it a vivid alternative life with his vigorous, nervy, almost African dance style. I was thinking watching it that possibly only Paul Taylor has such a natural instinct for physical momentum in choreography, but Oguike's women are something else - the most unaffected and ripe femaleness I've seen in any choreography in Britain, strong, elegant, funny and fearless girls with an imaginative life that is inimitably 21st-century.
The finale is thrilling, with Schubert marshalling a frenzy of strings and Oguike marshalling the line of dancers aggressively sparring with us like boxers, or doing a ghost of the twist. It has arrogance, pride, and terrific chutzpah. Bravo, Oguike. And bravo too to the top-class playing by the newly named Rambert Orchestra under Paul Hoskins.
The guests in white tailcoats adopt echoes of animal behaviour like people who've had a smidgeon too much to drink
By polar contrast Siobhan Davies's Carnival of the Animals is an allusive, quietly witty cocktail party to Saint-Saëns' picturesque little suite where the guests (and staff, presumably) in white tailcoats adopt echoes of animal behaviour like people who've had a smidgeon too much to drink.
A woman teeters slowly, falling forward and back in slow-motion, to the Elephant's lumbering pace, and the fact that she is a lithe, graceful blonde makes it odder and funnier. A man confesses his love hopelessly to a chic creature with hand patting his heart to the call of the Cuckoo, while she smilingly evades him - it's as charming as a cartoon by Peynet. Two women become Tortoises under huge fans of ostrich feathers. The company waltz captivatingly in blue rubber gloves in a Fairy-Liquid-green light for the Aquarium. The piece takes a little time to warm up (and I've seen more spirited performances of it in the past than this one), but its witticisms accumulate.
Finally, the most ambitious piece of Rambert's year; Mark Baldwin's new work with a commissioned score from Julian Anderson, inspired by Darwin, and called Comedy of Change. Much of this is superb: a magnificent score from Anderson, such a fine composer, particularly for dance for which he somehow allows air within his sumptuous, highly sprung and yet light-touched music - and a score that, even if it exists thanks to the Drummond Fund for dance commissions, begs also to be played in concert halls.
Baldwin, with his usual showmanship, has it dressed in flamboyant style with dinosaur eggs popping open at the beginning and spidery creatures crawling out, and some nonsense with a tinfoil cast made of a person at the end to provide an empty human carapace that must finally be squashed flat.
Poor Darwin is presumably to be blamed for these gimmicks, but between them Baldwin has created some of his most lyrically serious dance to Anderson's lyrically serious music, a confident, constantly absorbing flow of invention that often makes something unusually interesting out of simple, uncluttered movements. This simplicity is etched cleanly into the space by the unitards, white-fronted, black-backed, by Georg Meyer-Wiel, and whose graphic possibilities Baldwin cunningly uses in the sculpting of jumps, groups and lifts. (Picture right by Hugo Glendinning/ Rambert)
In other words, Baldwin seems to be seeing his dance in all dimensions, aurally, visually, graphically and spatially, both in the planning and in the spontaneous accident. It's masterful - until the awful misjudgment of the last section where his stunning dancers who have looked so fantastic until then have to come on in ludicrous head-to-toe black leotards showing only their lips and eyes, like victims of cheap bondage sessions, and deal with the tinfoil man-cast. For almost all of this rich work, I imagine Darwin would find it hard to defend the idea that such accomplishment could ever have once started with one amoeba being stronger than another - but for that last bit, it's back to slime cells, it seems.
Rambert perform this programme at Sadler's Wells till Saturday, book online here. Then Theatre Royal, Bath, 12-14 November; Theatre Royal, Norwich 25-27 November; Royal and Derngate, Northampton, 2-4 December; then again in the New Year. Tour information here.
Read theartsdesk interview with Mark Baldwin about Comedy of Change
Check out what's on at Sadler's Wells this season
Share this article