Post Mortem |

reviews, news & interviews
Post Mortem
Post Mortem
A remarkably original film examines the aftermath of Allende's suspicious death
Monday, 05 September 2011
Decidedly ill-matched: Alfredo Castro and Antonia Negers in the remarkable 'Post Mortem'
Post Mortem is Chilean Pablo Larraín's follow-up to the extraordinary Tony Manero, and another, even tougher take on his country's troubled past. While the first film was a blackly comic look at the dictatorship years of the Seventies, this one deals with the coup itself. It's a harrowing experience, but one that confirms Larrain as a major talent.
The customary device for viewing atrocity is through the experience of ordinary people; indeed, the film that heralded the recent renaissance in Chilean cinema, Machuca, showed the military overthrow of Allende's government and its aftermath through the eyes of children, innocents who feel the full force of the physical and emotional violence. Larraín bucks this trend, with a colder, much more challenging approach.
The central character of Tony Manero was a psychopathic disco dancer, obsessed with John Travolta's white-tuxedo-clad character from Saturday Night Fever, who stalked the desolate streets of Santiago in search of (and prepared to kill for) glass bricks for his perfect disco dance floor. This wholly unsympathetic man, oblivious to the repression around him, represented the ways in which Larrain believed the dictatorship was affecting the humanity and future economic ethos of his country.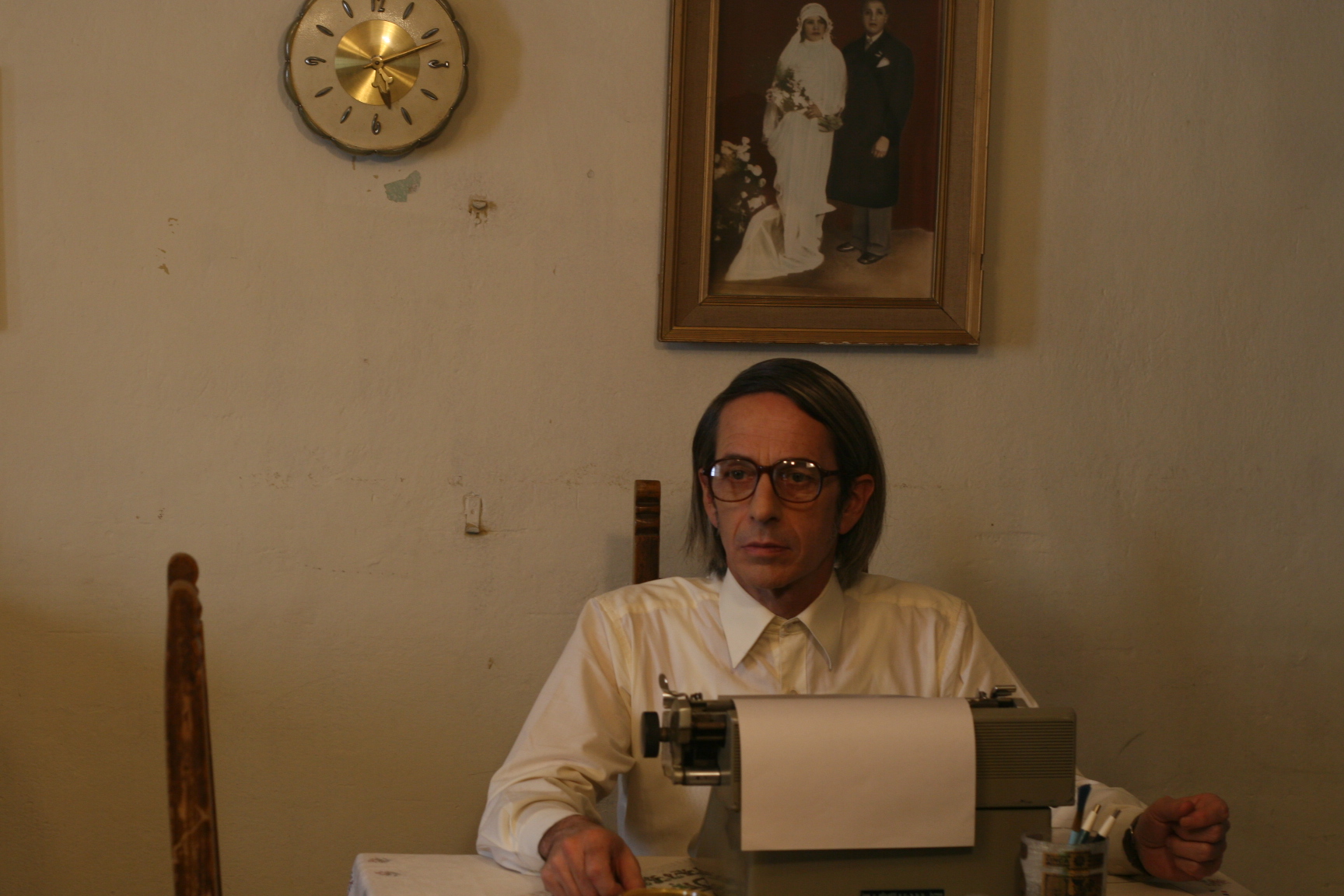 The central figure of Post Mortem may not be such a monster, but he is no less strange. Mario Cornejo works as a coroner's assistant in a Santiago hospital, his job to annotate the coroner's findings during autopsy, and later type the report. As played by Tony Manero star Alfredo Castro (pictured right), Mario is the kind of person whose presence seems more like an absence, who with his lank hair and tiny, weedy voice, his innate diffidence, disappears the moment he walks into a room.
When the film starts, trouble is brewing on the streets, but the lonely Mario has something else on his mind: Nancy (Antonia Zegers, pictured below), an anorexic dancer in a down-at-heel cabaret, who lives across the street. On the day that Nancy is fired, Mario goes backstage to court her. They start a decidedly ill-matched relationship, Nancy seeming able to take or leave her suitor, as her mood suits.
Their first date epitomises the film's absurdist veneer (one that suits the horrors to come). Mario calls on Nancy at her house, where her communist family and friends are holding a meeting. She crosses the street to his suitably bland home, where he cooks her a disgusting meal of rice and grease-soaked fried egg. Over the meal, she bursts into unexplained tears; he pauses, then joins her with his own weeping; and then the film cuts to the pair having emotionless, slightly crazed sex.
However marginal they may be, when Pinochet's soldiers start their slaughter the man from the mortuary and the woman with communist connections are suddenly very central to the action. And their experience is chilling. Mario is in the shower as tanks rumble into his street. When he leaves his house, it is into a war zone; by the time he arrives at work, the hospital corridors are full of soldiers and dead bodies. The coroner has his work cut out for him. But one body in particular will test him and his colleagues to the full: that of Salvador Allende.
The manner in which Chile's Socialist president died, and the question of whether he was killed or committed suicide, has divided Chileans ever since the coup. Larraín uses the actual autopsy notes to recreate his film's central and most conventionally moving scene. To Chileans in the audience it may be hard to bear.
Typically of Larraín's humour, Mario's only dilemma in this moment is how to use his new electric typewriter. Otherwise, he alone amongst the staff seems unmoved. Indeed, when a captain says, "Congratulations. You now serve the Chilean army," he responds with a sickly-sweet smile, suggesting that in the moment of his country's worst nightmare the outsider suddenly feels at home.
That said, Larraín and his actor mine numerous nuances in Mario's reaction to his new environment. If the first half of the film was a black comedy, the second half is intensely dramatic, as Mario is forced to make a number of moral decisions, in particular when he finds, amongst the new corpses, a man who is still alive, and when he discovers Nancy hiding in the ruins of her house with her communist boyfriend, and demanding help.
Using old Russian camera lenses (apparently favoured by Tarkovsky), Larraín's look for the film is as jaundiced as his characters. The paleness of the image creates a sense that we are, literally, looking in on the past, and on people who will soon become numbed, nullified by the horror they have faced. If Mario and Nancy, two people who have been living in their own little worlds, are atypical before the coup, the suggestion is that they will be much more typical from here on.
The film's final scene is Larraín's own, shocking coup de théâtre, a metaphor for the way in which Chile was about to start burying its dirty secrets. It's a stunning ending to a remarkably original film.
Explore topics
Share this article
Subscribe to theartsdesk.com
Thank you for continuing to read our work on theartsdesk.com. For unlimited access to every article in its entirety, including our archive of more than 10,000 pieces, we're asking for £3.95 per month or £30 per year. We feel it's a very good deal, and hope you do too.
To take an annual subscription now simply click here.
And if you're looking for that extra gift for a friend or family member, why not treat them to a theartsdesk.com gift subscription?