Best Coast, O2 ABC2, Glasgow |

reviews, news & interviews
Best Coast, O2 ABC2, Glasgow
Best Coast, O2 ABC2, Glasgow
A fuzz-pop trip to the Golden State to warm up the drizzliest of evenings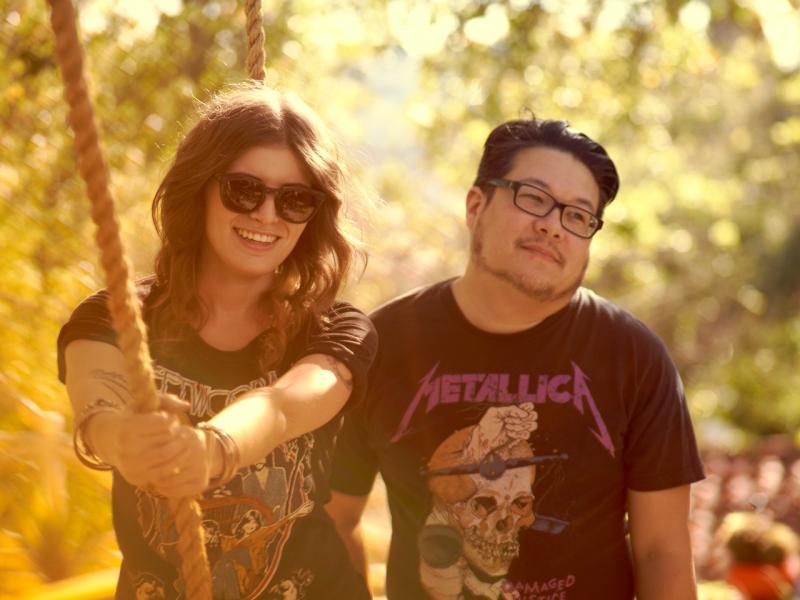 Best Coast is the quintessential California band
Best Coast has always been the quintessential California band, an identity the duo has embraced so fully that the artwork for their latest album features the bear that is the state's mascot.
It would be
clichéd
to remark on the unsuitability of the band's sun-kissed fuzz-pop for the sort of damp, drizzly evening that soaks through three layers, so it was a relief that frontwoman Bethany Cosentino did it for me.
"We thought we'd bring you some sunshine," she said, introducing "Summer Mood" from buzzworthy 2010 debut Crazy For You, "but I guess not. We like it though."
But then, that's the paradox that has always existed in the music of Best Coast. For every summertime jam, instantly hummable with its simplistic lyrical references to being "born with the sun in our teeth and in our hair", there is an equal and opposite lovelorn number in which Cosentino won't leave her house - or her cat - in case she misses the telephone's long-awaited ring. Their music strikes a perfect balance between fun and introspection, easily explaining the rapturous following of 14-year-old girls that packed the ABC's smaller, cosier performance space.
Songs like 'Goodbye' and 'Crazy For You' were performed with a certain bratty charm
Formed around the core of singer-guitarist Cosentino and multi-instrumentalist Bobb Bruno, Best Coast has bulked up to a four-piece for this short UK tour. The beefed-up sound - in comparison to both previous tours and the band's recorded output - was immediately apparent and not unwelcome. They kicked off with the rapturous title track from new album The Only Place, and the frantic drumming and third guitar got a chilly room sweating by the end of its energetic two minutes.
In fact there are very few Best Coast songs that don't pack a short, sharp punch. It meant that, despite the band having an hour to rattle through its set before the venue's strict curfew, there wasn't much from both albums - and even earlier single "Sun Was High (So Was I)" - that didn't get an airing. What this juxtaposition of older and newer material made clear, however, was that the differences between the two records go much deeper than Jon Brion's slicker production on The Only Place. Songs like "Goodbye" and "Crazy For You" were performed with a certain bratty charm that made newer songs, even those that tackle similar themes, sound a little insipid in comparison.
What The Only Place does have over its predecessor is a great line in torch songs, and the ease with which Cosentino switched from mouthy punk to balladeer was a joy to watch. "No One Like You" featured a genuine lighter-in-the-air moment from a more enterprising member of the crowd, while the album's standout track, "How They Want Me To Be", was delivered with the vocals and passion that no chart-topping pop star has ever been convincingly able to fake. Long term fans may have balked at hearing Cosentino apologise for the feedback - at a Best Coast show! Imagine! - but the voice beneath the swagger and fuzz is one that cannot be ignored.
Watch the chaotic new video for "The Only Place"
There are very few Best Coast songs that don't pack a short, sharp punch
rating
Explore topics
Share this article