Globe to Globe: Troilus & Cressida, Shakespeare's Globe |

reviews, news & interviews
Globe to Globe: Troilus & Cressida, Shakespeare's Globe
Globe to Globe: Troilus & Cressida, Shakespeare's Globe
Maori visitors get 37-play Shakespeare sequence off to a magnificent start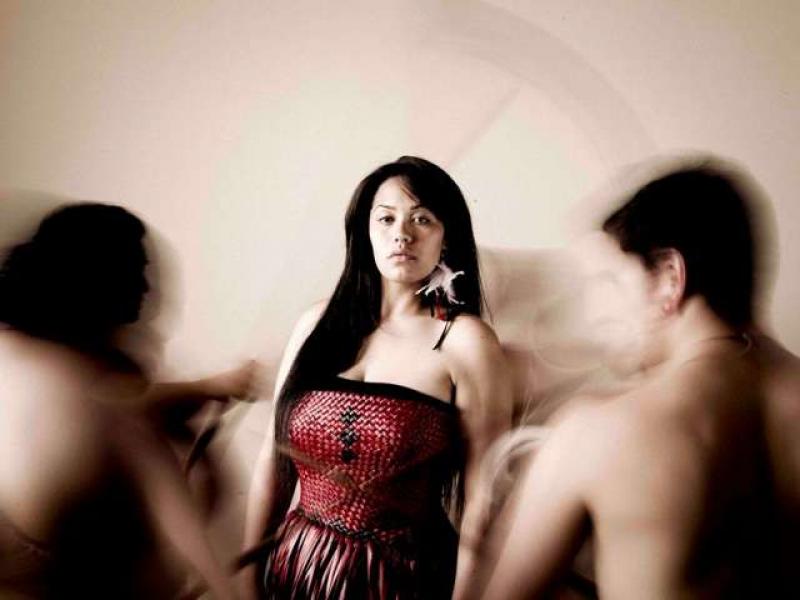 So, what's the "problem"? All is right with the world - or the theatre at least - in the Maori-language staging of Troilus and Cressida from the Auckland-based Ngakau Toa troupe that pierces right to the troubling heart of this first of Shakespeare's three so-called "problem plays".
(The next,
Measure For Measure
, follows
Troilus
in the Globe to Globe line-up, a scheduling decision sure to be balm for scholars.) Inaugurating an epoch-defining sequence of blink-and-you-miss-'em Shakespeare productions from across the, um, globe, director Rachel House and her company of New Zealanders have come up with quite the best
Troilus
I've encountered since Howard Davies's celebrated Crimean War account for the RSC a quarter-century or more ago.
Packed with testosterone yet shot through with the inertia prompted by a Trojan War that has been raging for seven years with no end in sight, Troilus is a wonderfully strange and extraordinary creation that in its nihilism, even decadence, often seems the most modern work in the canon; small wonder the play languished in Shakespeare's day only to have found favour in more recent times. To that end, House and her company of 14 tap into the undeniable muscularity of a potentially talky text that exists in thrall to both bloodlust and carnality, martial combat and erotic conquest. Let's just say that these actors had me from their opening haka, or warrior dance.
The performances register across the board, in roles small as well as large
Indeed, the ensemble seems alert to this play in ways that various English-language productions (no naming names) haven't managed of late. Its self-evident centrepiece is the creepily obsequious, voyeuristic Pandarus (Cressida's uncle) of Rawiri Paratene, an alumnus of the film Whale Rider who appeared in a Globe Romeo and Juliet three years ago. Here called Panatara in accordance with a skilfully filleted version of the Bard that finds equivalent Maori names for opposing factions and the women who are passed like chattel between them, this Pandarus emerges as a sickly outsider to intimate relations that one senses he has never known himself, his final turning on the audience impressing as the last-ditch imprecations of a man cut off by the one person, namely Troilus (or, here, Toroihi), whom he most covets.
The performances register across the board, in roles small as well as large. Given more stage time than she is allowed by Shakespeare, Waimihi Hotere's Kerenga/Cassandra balefully underscores the galloping tragedy, in much the same way as is achieved by James Webster's Menerau/Menelaus who also doubles as an on-stage musician sending up plaintive notes of longing and despair.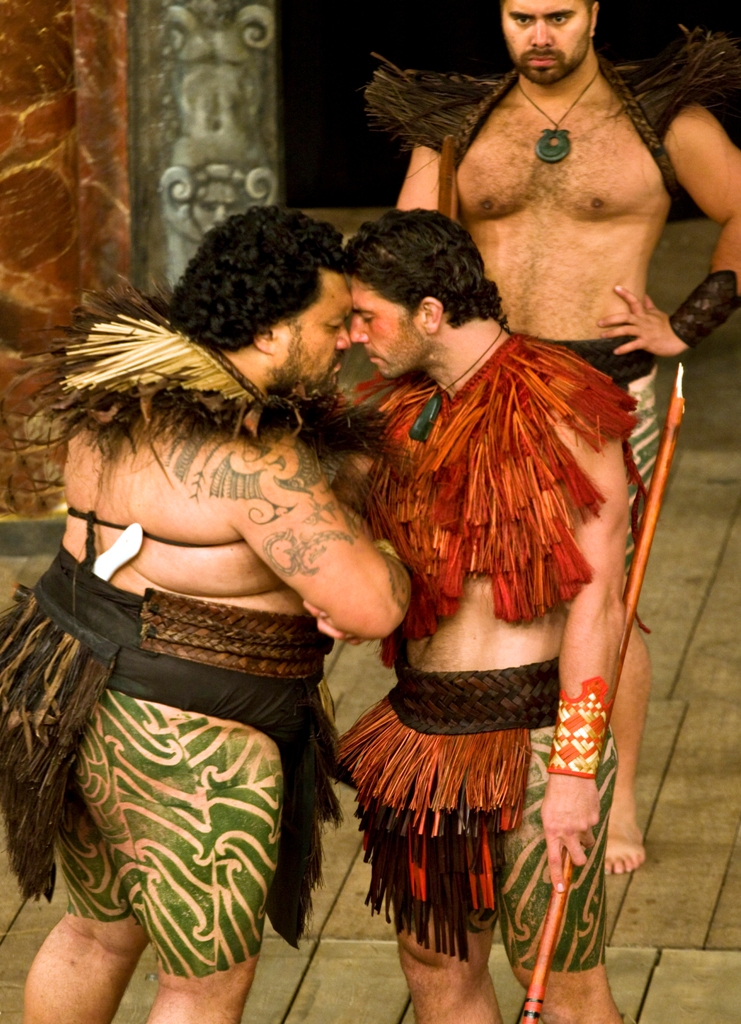 The warring factions are (bravely, given the prevailing cold and damp of an Arctic April evening in London) played by a panoply of barely clothed men, their thighs tattooed, who neatly individuate roles that can blur on the page. One feels, for once, for Aikiri/Achilles (Matu Ngaropo) following the death of his beloved Patokihi/Patroclus (Rangi Rangitukunoa), just as the post-coital bliss transmitted by Awhina Rose Henare Ashby's radiant Kahira/Cressida exists in disturbing contrast to the grievous object of sexual barter that the same character becomes later on; her hair at one juncture constitutes a neat visual joke all its own.
Tehiti/Thersites, the play's boil-obsessed malcontent, is unexpectedly played by an impish yet beautiful actress (Juanita Hepi) who appears out a trap door and hides behind the Globe pillars as required, her aural quest for knowledge as keen as Pandarus's visual one, while Xavier Horan's Hiakita/Hector ought surely to catch the attention of a London modelling agent or two if he stays in town long enough. (Scotty Morrison's Akamemana/Agamemnon runs Horan a close second.)
English-language translations either side of the house cue the specific content of each scene, though I'd bet that anyone who has done even the slightest bit of homework will follow proceedings just fine. Come the tumultuous finale after nearly three hours, and there was no doubt that the Globe to Globe company who traveled the furthest to take part has got this never-to-be-repeated venture off to a fully resounding start. Here, then, is the actual "problem": how to rearrange life so as to stay put on Bankside for the next six weeks.
The Globe to Globe company who traveled the furthest to take part has got this never-to-be-repeated venture off to a fully resounding start
Explore topics
Share this article