CD: Santigold - Master of my Make-Believe |

reviews, news & interviews
CD: Santigold - Master of my Make-Believe
CD: Santigold - Master of my Make-Believe
Drum-laden tribal pop that's surprisingly contagious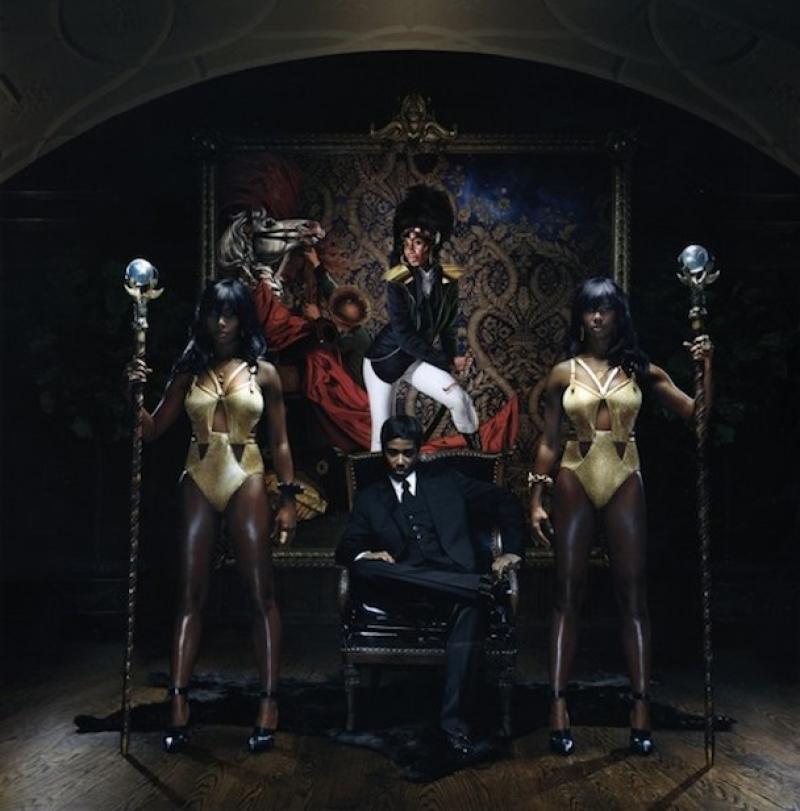 Four Santigolds for the price of one
Santigold – Philadelphia singer Santi White - does not neatly fit into any stereotype of the modern female pop star. In fashion photographer Jason Schmidt's multiple cover images she is both an Amazonian warrior guard and a waistcoat clad masculine business overlord, and on record she adopts many more personas, but none of them are submissive or porno-chic sexual. Instead, Santigold makes stomping proud, shout-pop, chanty anthems that sit midway between early Eighties chart-toppers and utterly modern post-R&B US dance, of the Beyoncé ilk.
With a production team that includes DJs such Boyz Noise, Diplo and Switch, alongside TV On The Radio's David Sitek and Lily Allen hit-meister Greg Kurstin, she has formidable back-up and the results are catchy, impressive and different enough to intrigue. The default instrumental setting is akin to Toni Basil's "Mickey", tinged with memories of The Clash circa Sandinista, particularly the basslines, all produced with a sharp modern percussiveness (the lovely "Disparate Youth" is pure post-punk meets Moby). And the songs are smart, tuneful, and oddly gothic, whether the electro-reggae lilt of "Pirate in the Water" or the faintly "Kids in America"-ish "The Keepers" (and "Fame" even sounds a tiny, tiny bit like the Sisters of Mercy). Throughout it all her strident, rather deep voice holds sway, riding multitudes of tribal drum tattoos with confidence.
As an aside, New Young Pony Club, sometimes dismissed as a "nu rave" one trick pony, sailed these waters first, and have two tasty albums to prove it. Santigold, however, sounds more polished, less punk, readier for the big time. There's not really a duff track here – even the two slowies are appealing – so it would be gratifying if the public took to her rather than her remaining one of those strange acts that loads of hipster music journos keep telling you is fabulously pop but no real people actually like.
Listen to "Disparate Youth"
The default instrumental setting is akin to Toni Basil's 'Mickey', tinged with memories of The Clash
rating
Explore topics
Share this article