Reggae Britannia/ Rocksteady: The Roots of Reggae, BBC Four |

reviews, news & interviews
Reggae Britannia/ Rocksteady: The Roots of Reggae, BBC Four
Reggae Britannia/ Rocksteady: The Roots of Reggae, BBC Four
From Trenchtown to Camden Town with the Beeb's Reggae Britannia season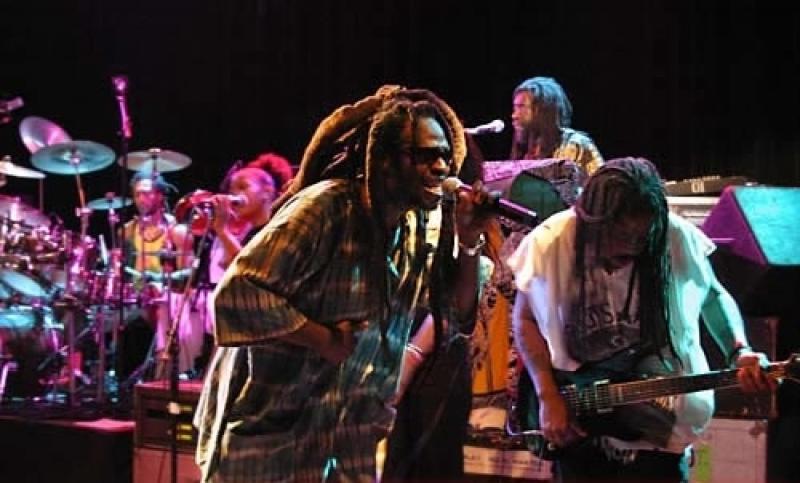 Handsworth revolutionaries: Steel Pulse, bringing an activist attitude to British reggae
BBC Four's Britannia series keeps it simple - it tells the story in a straight line, illustrates it with as much archive material as the budget will allow, and interviews as many key protagonists as it can find. If the subject is strong enough, you'll get a good film out of it.
And so it was with the reggae edition (part of the Reggae Britannia season), which took a brisk 90-minute march from reggae's arrival in Britain from Jamaica in the Sixties to the point where it disappeared into Soul II Soul's dub/soul/R&B mixture. They'd rounded up pretty well everybody who ever had a stake in Brit-reggae and its various tributaries, from Don Letts and Jerry Dammers to members of Aswad, Steel Pulse and UB40.
Paul Simonon of the reggae-infatuated Clash (pictured below) recalled how himself and Joe Strummer had tried to set fire to a car during riots at the Notting Hill Carnival, and explained that The Clash's version of Junior Murvin's "Police and Thieves" had never set out to be reggae, but a punk band's idiosyncratic interpretation of it. Stewart Copeland of The Police, the band who cleaned up globally by turning reggae into white mainstream pop, was delightfully unapologetic. "We completely bastardised reggae," he beamed. "We plundered it without remorse."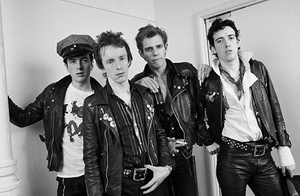 Reggae might never have happened in Britain without the entrepreneurial zeal of Island Records's Chris Blackwell, who these days resembles a veteran diplomat reciting extracts from his memoirs. His influence was immense, though the film avoided discussion of the colonialist overtones of a wealthy white Jamaican cashing in on black music.
Reggae's most remarkable trait has been its adaptability, enabling it to form fruitful partnerships with punk, soul and pop, become a thunderous medium for black political consciousness in the hands of Linton Kwesi Johnson or Steel Pulse, and fly the flag for multiracial Britain via UB40 or The Specials. The film fizzled out rather weakly as reggae's identity grew diffuse, but I suppose you could say form mirrored function.
Rocksteady: The Roots of Reggae was a nostalgic trip back to mid-Sixties Jamaica, and the arrival of the "rocksteady" style which formed a bridge between ska and reggae. Hopeton Lewis, whose track "Take it Easy" urged "take it down, no need to hurry", explained that he started singing rocksteady because ska went too fast and he couldn't keep up.
The differences between rocksteady and reggae aren't instantly obvious - Bob Marley arrived at the tail end of the former and struck it rich with the latter - and it seemed that many songs tagged as reggae are probably rocksteady. When Blondie covered "The Tide is High", for instance, everyone thought they were playing reggae, but here was Marcia Griffiths singing it amidst a grand reunion of Jamaica's veteran rocksteady artists for a one-off concert in Kingston.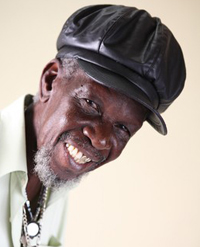 The film (an expensively shot Swiss-Canadian co-production) used the gathering of the artists, many of whom hadn't seen each other for 40 years, as a pretext for a folk history of Jamaica, with the endearingly grizzled Wilburn "Stranger" Cole acting as narrator (pictured left). Many of the performers were fragile in health, but the years visibly fell away as they gathered to sing their old hits, many of which packed a searing emotional wallop. Judy Mowatt's "Silent River Runs Deep" was a beautiful soul-gospel mix, while "Equal Rights" was sung with bubbling energy by Leroy Sibbles and three old mates on the Kingston seafront.
In between, there were stories about how vibrant and optimistic Jamaica had seemed in the Sixties, after becoming independent from Britain in 1962 and before drugs and gang warfare took hold. Old news footage of the bustling Jamaica railway, which used to bring villagers to the city to find work, contrasted dismally with scenes of the now-derelict railway station. A lack of jobs had prompted waves of emigration, mainly to the USA. It was enough to bring a tremble to the lower lip.
We completely bastardised reggae,' beamed Stewart Copeland. 'We plundered it without remorse
Explore topics
Share this article