DVD: Upstairs Downstairs |

reviews, news & interviews
DVD: Upstairs Downstairs
DVD: Upstairs Downstairs
The story continues, with a hole or two where main characters should be
When it was broadcast over Christmas the jury was split on Upstairs Downstairs. Some were spitting with rage at the temerity inherent in the idea of revisiting 165 Eaton Place (though the street exteriors, it's revealed on the DVD documentary, were actually shot in Leamington Spa). Never mind that Jean Marsh and Eileen Atkins owned the rights and could do as they pleased with their property. Others seemed to forgive them their trespasses.
Its appearance while the nation was still recovering from a massive fix of genuflection porn in Downton Abbey gave Heidi Thomas's fresh cast of characters – all excepting Marsh's Rose Buck – less space to breathe than they will now get on DVD. As she explains here, Thomas had wanted to write a sequel to the famous series since she was 11 years old. When she got the chance, she set it in 1936 as Herr Von Ribbentrop, Oswald Mosley and Mrs Simpson flitted about town sowing destruction in meeting halls and drawing rooms.
Upstairs this time round are Sir Hallam Holland and his wife, Lady Agnes, joined by his very grand mother and her stroppy little sister. Downstairs, along with Marsh, are a surly cook, a cockney maid, a northern footman and a classically repressed butler. The plots weave the events of the age into the usual fussy narratives about etiquette and propriety. It looks ravishing. The cast is as good as you'd expect. Atkins as the mother-in-law from hell (actually the Raj, from which she also brings back a turbanned amanuensis) is a treat. If the revival has a really serious flaw, it is that Thomas's scripts left a gaping hole where the Hollands' characters are meant to be. Keeley Hawes gushes in the documentary how much she loved her role and the costumes (in truth, they all do), but even the climactic birth of a baby delivered by Adrian Scarborough's butler cannot paper over the cracks. They'll need to plug that gap in series two. Until then, the jury is still out.
CLAIRE FOY'S CV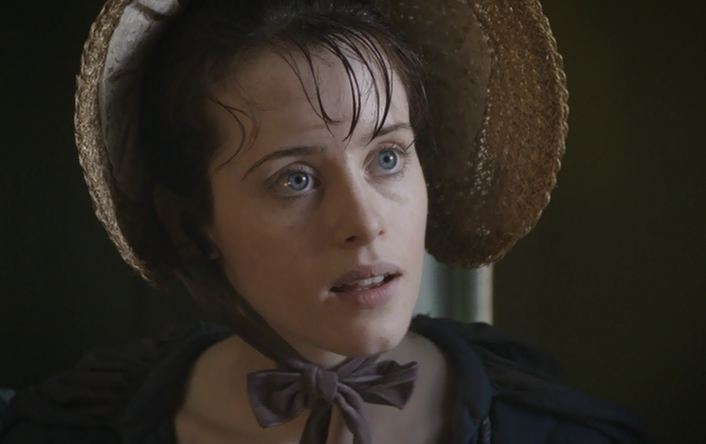 Little Dorrit (2008). "Dickens did just see her as homely, angelic and giving. I looked on her as a sort of a carer whose parent or child is ill. That made her believable in my head."
Upstairs Downstairs (2010-12). Lady Persephone, posh little brown shirt based on the Hitler-obsessed Unity Mitford, tops herself in a dramatic exit from the second series.
The Night Watch (2011). Foy plays a troubled lesbian toy girl in an adaptation of Sarah Waters' novel about heartache in the Blitz (pictured below with Anna Maxwell Martin)
Wreckers (2011). Foy is wife to Benedict Cumberbatch in fraught low-budget Fenland drama
The Promise (2011). In Peter Kosminsky's epic historical drama, Foy plays Erin Matthews, an 18-year-old obsessed with investigating the story of the British soldiers serving in Palestine in the years before our ignominious exit. "I just recognised quite a lot of things about me when I was her age."
White Heat (2012). Foy is a feminist child of the Sixties who grows up to become Juliet Stevenson.
Hacks (2012). Guy Jenkin comedy inspired by the hacking scandal, in which Foy's feral tabloid editor Kate Loy is not remotely based on to Rebekah Brooks. A rare comic outing for an actress with natural funny bones.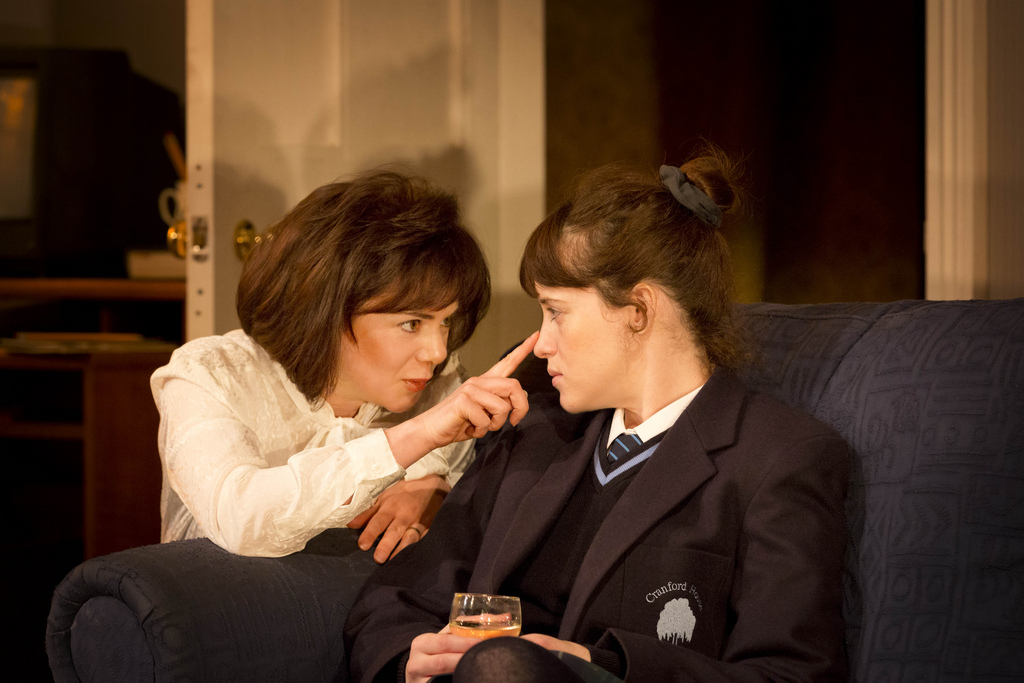 Love, Love, Love (2012). In Mike Barlett's played Foy played a child of a hippie baby boomer. "It's the Philip Larkin thing: she really does believe her parents did fuck her up. I hope I'm not like she is when she's 37." (Pictured, Foy with Victoria Hamilton)
Macbeth (2013). "Why does everyone think she's so evil? My approach to every character is you essentially want to understand. They always have something they are fighting against. They have lost a baby and that's the catalyst for everything."
Wolf Hall (2015). Foy's Anne Boleyn goes toe to toe with Mark Rylance and Damian Lewis.
The Crown (2016). Queen of all she surveys. Bring on series two.
Overleaf: watch Rose Buck (Jean Marsh) look round Eaton Place
Explore topics
Share this article