Any Human Heart, Channel 4
Any Human Heart, Channel 4
A long, strange trip for Logan Mountstuart in this William Boyd adaptation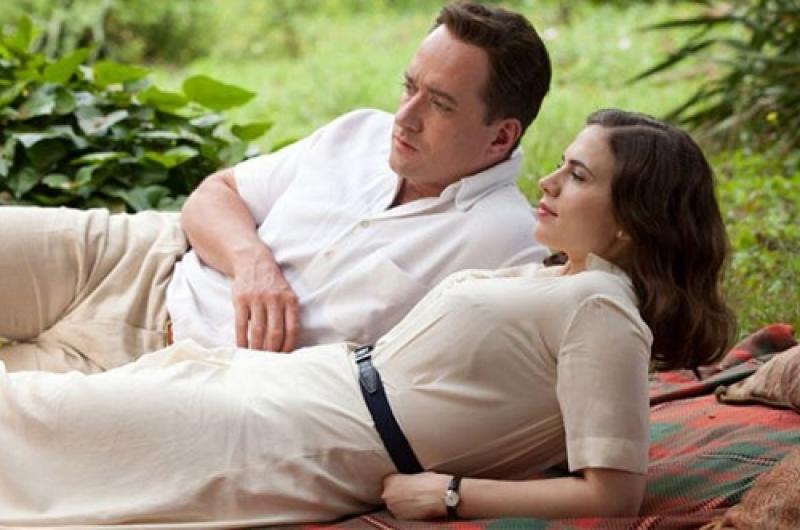 The Matthew Macfadyen incarnation of Logan Mountstuart, with Hayley Atwell as Freya Deverell
Any period drama that crops up on Sunday nights is now automatically billed as a potential replacement for Downton Abbey. Any Human Heart has duly been described thus, but isn't.
Converted into a four-part series from William Boyd's 2002 novel, with a screenplay by Boyd himself, it's the story of the writer Logan Mountstuart, whose long life spanned the major events of the 20th century while bouncing around between various continents and relationships. In accordance with the timespan and the authorial notion that every individual becomes several different personalities
en route
to the grave, Mountstuart and other characters are played by different actors at different phases of the narrative.
I haven't read Boyd's novel, but I'm sensing that chopping and bending it into shape for television may not have done it too many favours. Constructing a kind of subjective biography from Mountstuart's copious journals, as the elderly Mountstuart (Jim Broadbent) looks back over his life after learning he suffers from heart disease, may be a fruitful literary ploy, but when boxed in by the specifics of time, place and appearance demanded by television, the space for imaginative playfulness is diminished.
Perhaps having three Logan Mountstuarts is a literal reflection of the "multiplicity of self" theme, but you can't miss the resounding jolt when one actor suddenly turns into a different one. It helps when the incoming one is Matthew Macfadyen, whose middle-aged Mountstuart is far more sympathetic than his brittle and supercilious younger incarnation (Sam Claflin) who we see plotting feverishly to lose his virginity while at Oxford in the mid-1920s, but it's a bad sign when the director has to smuggle in a quick flashback shot of the younger man to remind us who we're looking at.
Also, the nature of the piece leaves it at the mercy of history's nodal points, as its characters pinball around the timeline of real-life events which underpins the story like a subway map. Hmm, it's 1929 - it must be time for the Wall Street Crash. Sure enough, we see Mountstuart's widowed mother being schmoozed by a dodgy financial adviser who sings the praises of investing in American stocks. Next thing you know, Mrs Mountstuart has lost everything in the maelstrom of suicidal stockbrokers. Before the end of episode one, we were receiving baleful warnings of rising German anti-semitism, and the closing credits left us with Logan on a train bound for the Spanish Civil War, where there was good money to be made as a war correspondent.
You begin to wonder if Logan is a pseudonym for Zelig. When he travels to Paris to meet his university friend Been Leeping (James Musgrave), he finds himself drinking absinthe with a wildly unconvincing Ernest Hemingway in a bar full of writers, with Hemingway insisting that he send him a copy of his novel. He's introduced to future James Bond creator Ian Fleming (more of whom in future episodes), and chivalrously steps aside on a Biarritz golf course to allow the Prince of Wales (a tongue-in-cheek Tom Hollander) and Wallis Simpson (coolly impersonated by Gillian Anderson, pictured right) to "play through", as golfers call it. I shan't be surprised if future episodes find our equivocal and promiscuous hero standing on the grassy knoll in Dallas or onstage at Live Aid.
It's true that Logan likes to repeat his dead dad's aphorism about life being "just luck in the end", but all this happenstance and serendipity has a fatal effect on any seriousness the yarn was supposed to contain. Maybe they've saved it for later. And one other thing - why do we never see writers in films and TV programmes doing the hard slog of writing something?