Close Up: The Work of Film Director Agnès Varda |

reviews, news & interviews
Close Up: The Work of Film Director Agnès Varda
Close Up: The Work of Film Director Agnès Varda
The First Lady of France's Nouvelle Vague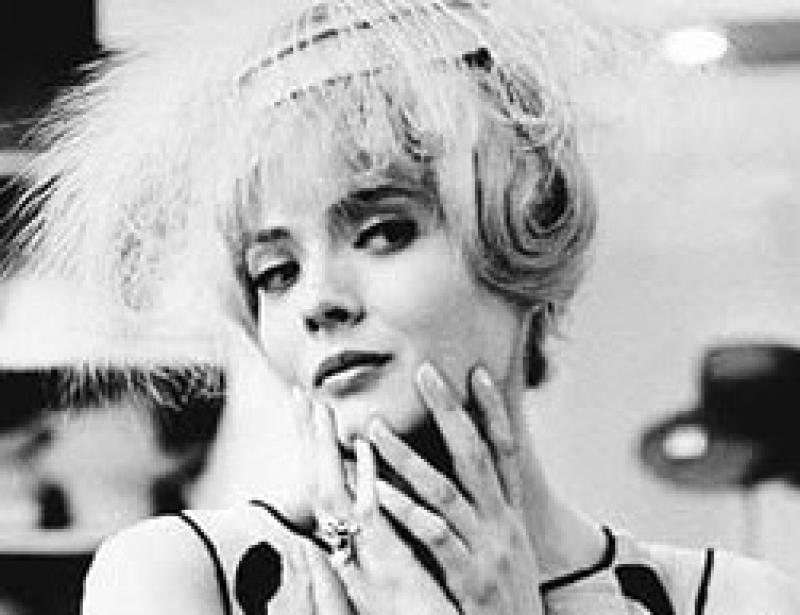 Corinne Marchand in Agnès Varda's Cléo from 5 to 7
The Nouvelle Vague was always a bit of an all-boys club, but Agnès Varda counts as a good deal more than the token female of the gang. Her name might come to mind less quickly than Godard, or Truffaut, or Chabrol, when the talk turns to the fiery young turks who transformed the face of French cinema (and of world cinema, come to that). But Varda's films, with their wicked humour, their razor intelligence and effortless panache, stand proud alongside those of her peers.
And her status is sealed by the release this month of her latest movie,
The Beaches of Agnès
, and a
box set
(the first of two: the second is released in February) of some of her earlier work.
The jewel in the box is Varda's playful and affectionate second feature, Cléo from 5 to 7 (made in 1962), which contains the quintessence of the Nouvelle Vague, no matter that its subject is sombre. Cléo is a moderately famous pop star with two hours to fill before she gets the results of a test for cancer. Sweet, spoiled and flirty, she see-saws wildly between moments of crisis and a surging greed for life.
A love letter to Swinging Paris, its location scenes are brilliantly staged, with constant use of reflections in mirrors and windows, and action unfolding in multiple planes (Varda pulls a similar trick at the start of The Beaches of Agnès, where she erects a forest of mirrors on a Belgian beach that turn sand, sea and sky into a vertiginous trompe l'oeil mosaic).
Cléo is full of small, delightful surprises, and, if you like the idea of the sternly intellectual Jean Luc Godard goofing around in a straw boater and spotted bow-tie - in a send up of a Harold Lloyd silent comedy - this is definitely your movie. Ultimately, the film speaks for itself, though. In this nine-minute extract, Cléo leaves her achingly stylish loft apartment to wander through the city. The clip is (unlike the DVD) unsubtitled, but you can see just about everything you need to know.
These are some things the clip shows about Varda:
1) Her restless camera, a hallmark of the Sixties, when directors were liberated by new lightweight equipment and fast 16mm film stock that enabled shooting in low light levels. Martin Scorsese would be proud of the prowling, inquisitive shots in the café scene. The snatches of overheard conversation are a near-parody of Left Bank intellectual posing, with their references to poetry, Picasso and surrealism, spiked with the odd anxious mention of the Algerian War (Varda was, and is, more politically aware than many of her contemporaries).

2) Her love of the droll detail, like the little boy pounding a toy piano who brightens up an otherwise empty first shot; or the flocks of pigeons whose constant fluttering conveys an indefinable sense of unease. As Cléo roves the streets, the omnipresent clocks and sound cues accurately record the passing of time (and this long before the clock faces could be altered digitally in post-production). In fact, a sleight of hand takes place, since the film, despite its title, runs a brisk 90 minutes.

3) The music, a keynote (sorry) feature of Varda's films, from the hoarse provençal folk tunes of La Pointe Courte to Mozart, whose divine melodies counterpoint a bitter marital break-up in Le Bonheur. The toddler's honky tonk piano fades into a melancholy, minor-key song heard in an earlier scene: it was written by Michel Legrand, who also has a cameo role in the film as Cléo's clownish composer, while Varda supplied the lyrics.

4) The question of who's looking at whom (a theme later to become a cornerstone of feminist film studies). Contemplating a mirror, Cléo frets that everyone stares at her. Taller than her friends, she walks self-consciously, with a slightly stooped gait. The people she crosses in the street are presumably ordinary Parisians, peering curiously into the camera: but, filtered through paranoid fantasy, their neutral gazes become a barrage of hostile glares. At the end of the clip, another virtuoso sequence-shot glides through an artist's studio to discover a voluptuous nude posing. Then the nude turns round, looks directly at her friend - and at the camera - pulls a funny face and says, "Hi." She is at ease with, and in control of her own image. In the course of the story, Cléo, too, comes to look outwards, and away from herself.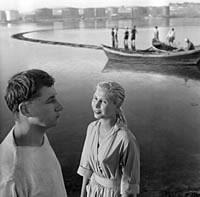 Varda's precociously polished first feature, La Pointe Courte (pictured right), is very different. Made in 1954 when the director was 25, and thus pre-dating the Nouvelle Vague, it has more in common with the Italian Neo-Realists laced with a severe dash of Ingmar Bergman. The film captures the exuberance and impoverishment of the fishing community in a scruffy village somewhere in the Rhone Delta (Varda grew up near here, in the nearby port town of Sète). Grafted on to this is a tortured love story whose endless ruminations become a shade tedious, though it does offer a chance to see the great actor Philippe Noiret in his salad days. And Varda's sense of the genus loci is matchless.

The Gleaners and I (2000) finds the director embracing new DV technology with all its boons and its limitations - she even makes an amusing joke out of a sequence starring the camera's jiggling lens cap. It's a pungent mix of social documentary, personal memoir, art history and a road movie that journeys the length and breadth of France, revealing a nation through the eyes of have-nots who survive from foraging (Varda, as she is the first to point out, is a scavenging bag lady of sorts too).

She is, in fact, a mistress of the elegantly discursive essay-film and the extras in this DVD set include several fine examples, such as two delightful shorts about the caryatids of Paris (those stony male and female figures who stop Haussman's mighty buildings from falling down), and France's annual midsummer lemming rush to the Côte d'Azur. On the other hand, this collection is an extremely patchy sample of her prolific output: it does not include such major works as Vagabond (1985), widely regarded as one of Varda's best films. It is not confirmed which titles will figure in the second DVD box.

The Nouvelle Vague seems to have had a miraculously invigorating effect on all its members, and the various film-makers on its outer fringes. A handful succumbed early: Francois Truffaut, Louis Malle, Jacques Demy - Varda's husband - who died in 1990, aged 59 (Agnès filmed a touching tribute to him shortly before his death, Jacquot de Nantes). But others - Claude Chabrol, Jean-Luc Godard, Eric Rohmer, Alain Resnais, Jacques Rivette, Chris Marker - are still hale and hearty and, in several cases, making films well into their 70s and 80s.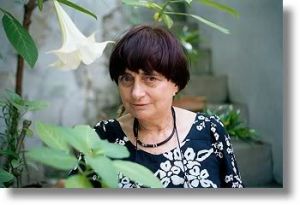 So, too, is Varda, who is 81. She calls herself the "grandmother of the Nouvelle Vague" and, with her passion for cats, her flowing dresses, scarves and multi-coloured cardigans, her round moon face and trademark pudding basin hairstyle, she looks like a dumpy, slightly bonkers little old lady - a role which she cleverly exploits in the documentaries to put her subjects at ease. Both these descriptions of her are probablytrue. But Varda is a maverick, not a matriarch. And, make no mistake: watch the beginning of The Beaches of Agnès (a film which is the triumphant summation of her life and career), as she directs a scene with clipped, businesslike authority, and you can be sure that she's not a force to mess with. The First Lady of France's New Wave may like to portray herself on the beach. But she is certainly not all washed up.
The Agnès Varda Collection Vol.1 La Pointe Courte (1954), Cléo from 5 to 7 (1962), Le Bonheur (1965) and The Gleaners and I (2000). (4 DVDs; Artificial Eye)