Evgeny Kissin, Barbican Hall |

reviews, news & interviews
Evgeny Kissin, Barbican Hall
Evgeny Kissin, Barbican Hall
The Russian pianist comes closest to confounding his own stereotype in Barber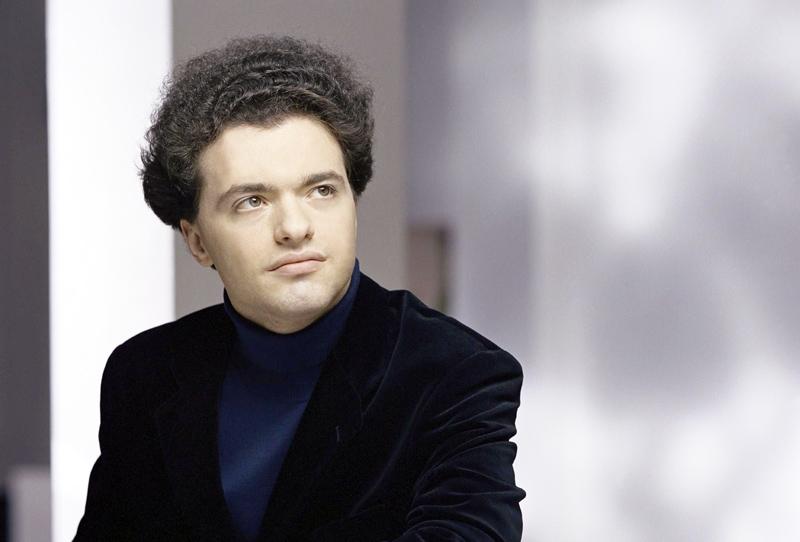 Evgeny Kissin: a welcome change of repertoire
For more than 10 years now I have been waiting in vain for the pianist Evgeny Kissin to shatter the stereotyped image built around him by music critics who haven't always liked what they've heard.
You know the kind of thing: Kissin the visitor from outer space, the strange performer who bows to the audience like a priest at a religious rite, displays plenty of peerless technique, but after decades cocooned and fêted on the virtuoso circuit appears too often emotionally remote, as if his feelings had been locked in his dressing-room fridge or maybe a strongbox in Siberia.
I recognise much of this image. I've heard Schubert slow movements so stretched and dissected by Kissin that the music actually died. When playing Liszt I've also seen him pounce like a tiger, dangerous with power, and then a few moments later scatter arpeggiated runs more bejewelled and sparkling than anything worn round Elizabeth Taylor's neck. Extraordinary artistry, yes indeed; but often inscrutable, and sometimes so cold.
Last night's concert at the Barbican, the latest stop on Kissin's current touring programme, knocked holes in parts of the stereotype, but left a fair part standing. If you can't generate heat during Chopin's Third Sonata, Samuel Barber's Sonata too, it's time to call 999. Luckily we didn't need to, though the grandly romantic manner displayed in those works, with rocky climaxes and waterfall cascades, found its obverse in much of his Beethoven sonata, no 14 in C sharp minor, the Moonlight.
Perhaps Kissin was feeling the music internally, but this did not come out through his fingers
Had the critic-poet Rellstab heard Kissin's robotic interpretation of the first movement, he'd never have conjured the still-clinging image of moonlight shining onto a boat on Lake Lucerne. He'd think of something grey and monotonous, a row of stone slabs, possibly tombstones. Perhaps Kissin was feeling the music internally, but this did not come out through his fingers. Across the recital, rigidity also surfaced in faster, supposedly flightier movements, weighted down here by finger power: a dominant feature of the Moonlight's second movement, and two of his three encores, Beethoven's Turkish March variations, and Prokofiev's gnarled march from The Love for Three Oranges.
Heat, if of a fierce kind, first appeared in the whirling notes of the Moonlight finale. Then came the Barber Sonata – a welcome change of repertoire for Kissin. Before taking the plunge he flexed his fingers, like a boxer gearing up before the first bell. And he punched hard, projecting the first Allegro's stormy clamour to such a degree that the texture's inner voices sometimes got trampled. Yet he lightened up happily for the Scherzo, the notes spinning fleetly, tumbling at times into a parody waltz: this was delicious. Barber's lyricism in the Adagio was duly respected; so, of course, was the final fugue's driving force. Overall, this was a Central European interpretation of an American work: the finale's flecks of syncopated rhythms almost passed in a blur. But Kissin's approach was feasible; Barber's soul, after all, had its dark European corners.
The second half gave us Chopin, Chopin and Chopin, the A flat major Nocturne, Op 32 no 2, the Third Sonata, and, as an encore, the E minor Mazurka, Op 67 no 4 – all despatched by fingers possibly over-experienced in this terrain. Kissin's interpretations didn't feel fresh: each tottering rubato, each surge of passion, seemed locked down, part of a template nightly duplicated in Amsterdam, Paris, New York, wherever Kissin's piano takes him. Much of the template still worked. Wistfulness, bel canto singing, rhetorical flourishes, phrases opening like a flower's petals: they were all here, the boxes ticked. What Kissin couldn't do, though, was really amaze us, or thrill us, or turn us to jelly. The stereotype still awaits shattering.