Pianomania |

reviews, news & interviews
Pianomania
Pianomania
Who'd have thought a documentary on piano-tuning could be this fascinating?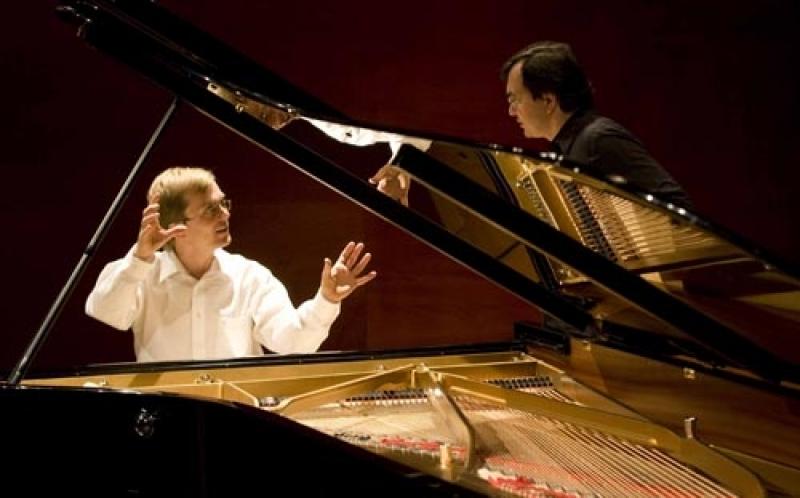 Stefan Knüpfer (left) discusses the arcane mysteries of piano preparation with Pierre-Laurent Aimard
Nobody can remember seeing a film about a piano tuner before. Happily, Pianomania isn't merely unique; it's a riveting documentary into the bargain. It takes as its subject the micro-detailed and nit-pickingly demanding routine of Stefan Knüpfer, Master Tuner for that Rolls-Royce of the piano industry, Steinway & Sons. Among Knüpfer's celebrated clients are such titans of the keyboard as Lang Lang, Alfred Brendel, Till Fellner and Julius Drake, all of whom appear in the film's 93-minute span. The main driver of the narrative is the ongoing account of how Knüpfer helps Pierre-Laurent Aimard to record Bach's Art of Fugue.
It's very hard to be filmed while you're recording, because those are such fragile moments
Share this article