Above Suspicion: Silent Scream, ITV1 |

reviews, news & interviews
Above Suspicion: Silent Scream, ITV1
Above Suspicion: Silent Scream, ITV1
Lynda La Plante kills off an actress in the return of one of her lesser later murder mysteries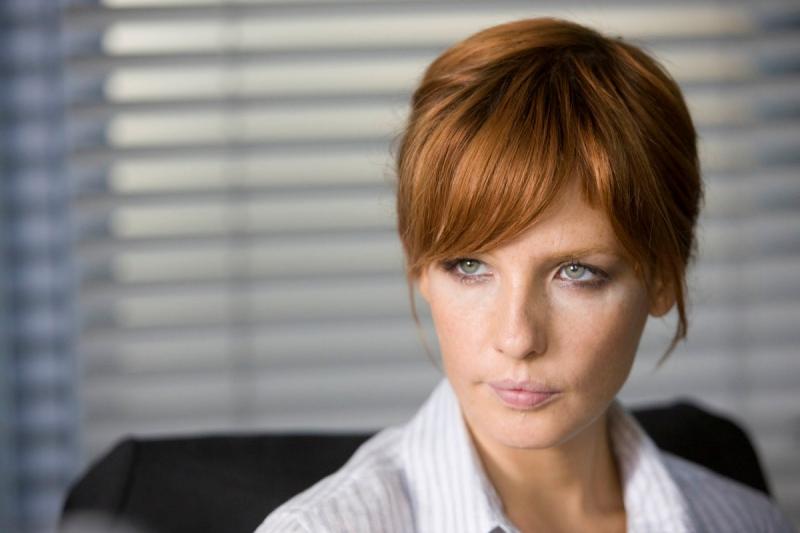 Don't say cheese: Kelly Reilly busts crime in 'Above Suspicion: Silent Scream'
Since Prime Suspect introduced television viewers to the writing of Lynda La Plante, the concept of event television has lost a little of its lustre. Such was the remarkable heft of La Plante's storyline about a serial killer and Helen Mirren's performance as DI Jane Tennison that schedulers have ever since been sending out their pedigree crime dramas in great big lumpy chunks. Twenty years on, La Plante doesn't quite kick down the door the way she used to.
Above Suspicion
is back for a fourth formulaic turn around the block and it's going out not on three consecutive drop-everything evenings but in the old-school fashion, one hour once a week. Things are what they used to be.
When La Plante's career comes to be summarised, Above Suspicion: Silent Scream (and its stablemates) will be seen as one of her lesser later works. The really big moments in her career have always been about female empowerment. Assertive protagonists have included not only Mirren but also Amanda Burton in The Commander, Janet McTeer in The Governor and all those armed robbers in Widows. The female lead in Above Suspicion seems to be a throwback to a yesteryear of sexist typecasting in which the girl got the job because she was pretty as a picture. Whatever else you can say about Kelly Reilly's DI Anna Travis - vamp, hottie, some sort of highly passable tranny impersonator - she can never have seen Prime Suspect or she wouldn't deem it necessary to wear quite such a quantity of mascara.
Meanwhile, in the dog-eared corner, Ciarán Hinds is once more DCS James Langton, the detective with the weather-battered mug of an Easter Island carving. Like all La Plante's embittered old blokes he's been passed over/castrated by another candidate, in this case not a woman but a younger candidate from an ethnic minority (Ray Fearon) who has been made commander over his head. He suspects disloyalty from one of his team and will spend the next two Mondays looking into it.
Langton is clearly the superior cop but Above Suspicion is operating a positive-discrimination policy all its own: everyone on this investigation apart from Hinds is younger and sexier than their equivalent would be in real life. This being primetime, they all look and sound like actors. That is, apart from the actors playing actors in this film-set murder case, who fill the screen like tailor's dummies, none more than the stroppy young thing (Joanna Vanderham) who has been done away with during a shoot for a rather ropey-looking costume drama.
Everyone seems to have a motive: the director, the understudy, the agent, not to mention her former flatmates (one of whom was dead by the end of this first episode), her parents, her ex-lover, ex-lover's jilted wife, her actress flatmate, old uncle Tom Cobbleigh and all. It's like Murder on the Orient Express without the fixtures and fittings. If you'll recall, everyone plunged in the knife in that one, and we already know that the victim's body is full of stab wounds which did not kill her. Would Tennison have taken this half-boiled case? She wouldn't have lifted an eyelid.