Women Without Men |

reviews, news & interviews
Women Without Men
Women Without Men
An often intoxicating film about 1950s Iranian women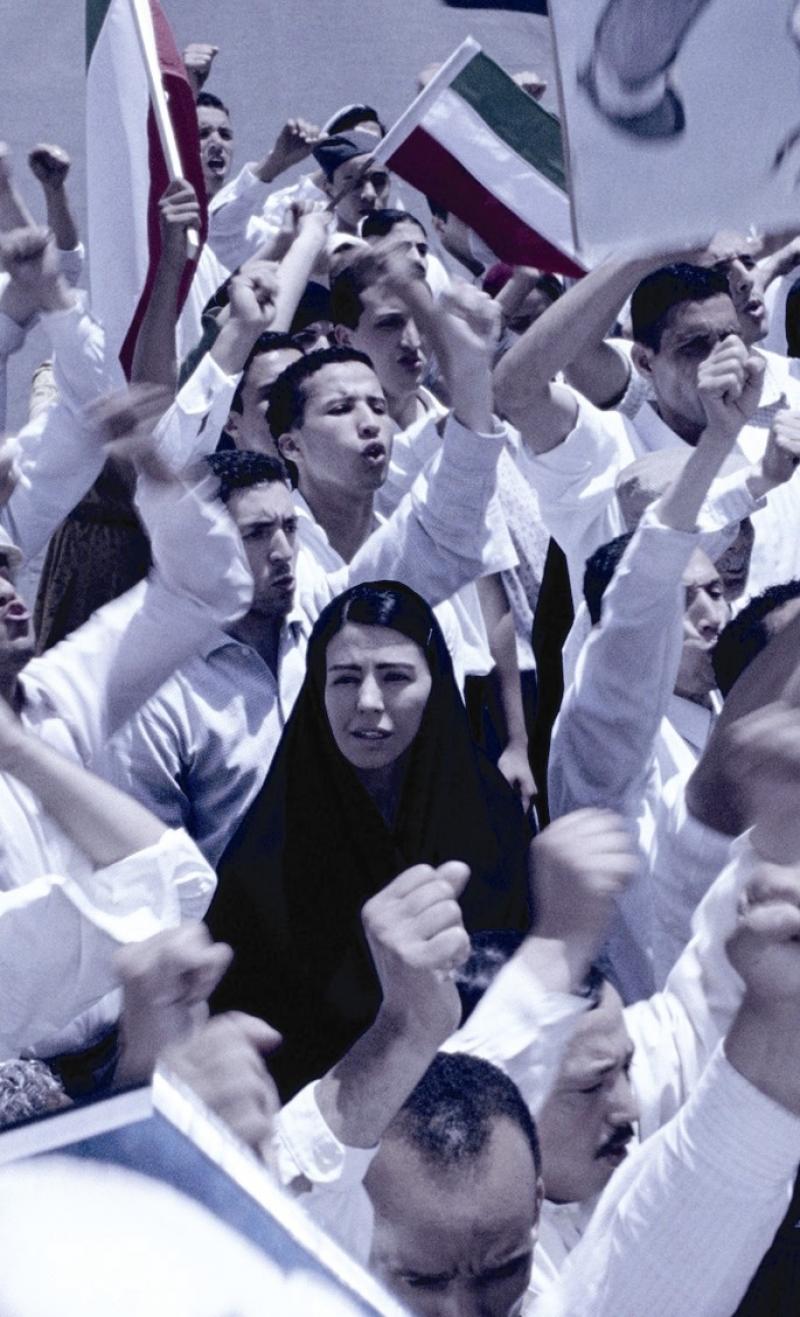 Solitary path: four women seek their own world within the political upheavals of 1953 Iran in 'Women Without Men'
Shirin Neshat's often compelling Women Without Men spirits us back to Tehran 1953, and the political atmosphere surrounding the British- and American-supported coup that deposed Iran's first democratically elected prime minister, Mohammad Mossadegh.
But the director counterpoints unrest on the streets with the fate of four women who end up in their own private haven, an apparently mystical orchard that provides them with a temporary escape, not only from the politics of the outside world but from the roles in Persian society that they are expected to occupy. Add in strong elements of magical realism, and the result is an intoxicating, even if occasionally confusing, cocktail that is especially impressive on the visual front.
"All that we wanted was to find a new form, a new way - release," are the final lines we hear in Neshat's film, spoken by one of her heroines as she jumps to her death. With its closing dedication to those who have lost their lives for freedom in Iran from the 1906 Constitutional Revolution through to last year's Green Movement, Women Without Men is the story of the 1950s generation's attempt to change their country, one that finally fails against Western interests that are defending access to Persian oil. Its implicit message is that the defeat of Mossadegh's moderate reformist regime in 1953, and the restoration of an increasingly autocratic Shah, would in turn lead to the Islamic revolution a quarter of a century later.
Among the consequences of that later upheaval was Neshat's own decision not to return to Iran from study abroad after 1979, and her subsequently establishing a reputation as a photographer and visual artist in the West. Her debut feature film takes as its source Shahrnush Parsipur's 1989 novel of the same name, which saw its author twice imprisoned before she too left Iran in 1994. Further complicating the relationship between the director and her source is the fact that Neshat made five individual video projects, designed to be screened in a museum context, inspired by the novel's main characters between 2004 and 2008.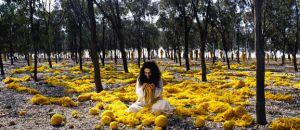 All the more reason then to concentrate on the film's four main characters (one fell by the wayside in adaptation) in their own immediate context in the film. At one extreme of society is Fakhri (Arita Shahrzad), the wife of a general whose marriage has become restricting, but whose status gives her independence and the means to acquire the orchard (pictured right) and its house (visually it's not unlike a rather desirable holiday villa somewhere in southern Europe, complete with caretaker). At the opposite extreme there's Zarin (played by the Hungarian actress Orsi Toth, whose refusal to speak itself speaks volumes), a prostitute repelled by her position who flees her old life for any refuge she can find, and spends much of the film in a kind of trance of withdrawal.
In between those two are Munis (Shabnam Toulouei), who's glued to the radio and clearly absorbed by the political unrest, as well as unwilling to assume the role in society expected of her by her devout brother, and her friend Faezeh (Pegah Ferydoni), who's far from revolutionary, and secretly in love with that same devout brother. They all live in a world where the choice to wear the veil or the latest foreign fashions is free, and where one of the most characteristic aspects of Persian society, at least in cosmopolitan Tehran, is its secular emphasis on integration of the sexes, particularly when there's a party or cultural salon going on. (How hard that seems for us to imagine now, so ingrained have other images of Iran become over subsequent years - the same indeed is true of Afghanistan, if we look back, for instance, to episodes from the book and film The Kite Runner).
But with Munis dying in an early reel, and then coming back as a ghost to join the Communist activists who are trying to shape their own version of a future for their country, it's clearly no straight story. The image of the garden, itself something of a trope in Persian literature, isn't just a number on a street, either, but rather a fabulous mirage in the semi-desert, to which the main characters make their separate ways, as if driven by some exterior force; that doesn't stop hostess Fakhri holding a final party there, itself disrupted by the arrival of the military in a further blurring of boundaries between the reality of urban unrest and mystic retreat. German cinematographer Martin Gschlocht relishes the full magical lusciousness of this private space in widescreen, while events unfolding in Tehran are shown with the colour consciously bled out of them (shooting locations were in Morocco, and stand in acceptably for Iran, while the main cast itself was drawn from the Iranian exile community).
But the overall effect is often strongest when such artistic flights of fancy are pared to a bare minimum, most particularly in Zarin's story: she flees from the brothel where she has been confined to a local bath house in which, through sheer self-disgust, she scrubs her skeletal form until it bleeds, watched uneasily by the women around her. A restrained score from Japanese composer Ryuichi Sakamoto works most poignantly when it's only just invading the silences. It's not that less is necessarily more - but that the combination of political reality and the escape into a magical world doesn't always hold together. It's a striking and intermittently glorious attempt, all the same.
Watch the Women Without Men trailer