The Green Wave |

reviews, news & interviews
The Green Wave
The Green Wave
Part-animated documentary tells of Iran's brutally suppressed electoral revolution in 2009
Wednesday, 28 September 2011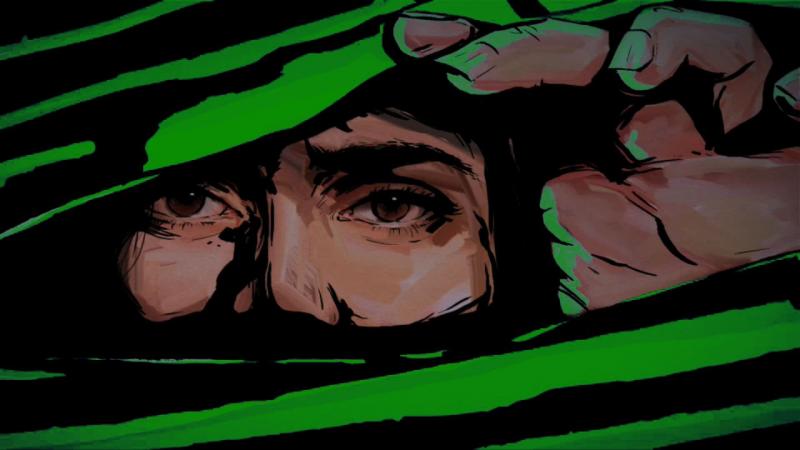 'The Green Wave': the animations suggest powerfully the horrors of what took place on the streets of Tehran
Four years ago a film called Persepolis told the story of a young woman's experience of revolution in Iran. There has been a modest abundance of Iranian films making their way west over the years, but this distinguished itself from the others by being a frank and unflinching account of recent historical events, told in the form of animation. So the concept of The Green Wave should not take anyone by surprise.
In 80 compact minutes, it gives an account of a very different revolution in Iran: the street protests of 2009 before and after the rigged election. It is much less reliant on animation, and indeed the line drawings move much more crudely where they move at all. But they come into their own where mobile-phone cameras were unable to capture the repressive antics for posterity, in the back alleys and overcrowded prisons where killings and beatings were perpetrated by state-sponsored hoodlums with truncheons, knives and guns.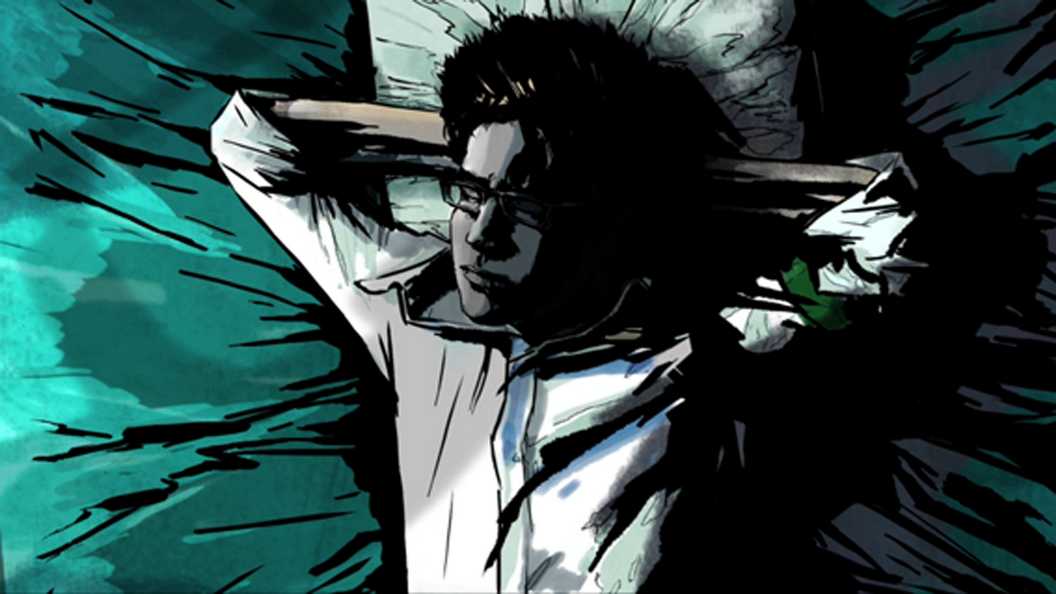 The Green Wave is a documentary which takes its narrative style from the way in which news of the events it follows escaped into the ether. Its two central witnesses are part of the vast army of Tehran bloggers who helped to articulate the groundswell of fervour – journalist Mitra Khalatbari and Mehdi Mohseni, a 21-year-old supporter of Mir-Hossein Mousavi, the opposition candidate whose votes in the election were mysteriously outnumbered by those of President Ahmedinejad. Both, the film reveals, are now living in exile. We encounter them partly as talking heads recalling the events, partly as voices whose blogs are read out in English as their and other bloggers' composite stories are illustrated by drawings. In due course tweets also appear on the screen, not just from ordinary citizens but Mousavi himself. More measured, greybearded testimony comes from more senior opposition figures and human rights activists.
The animations, from drawings by Alireza Darvish in the dark linear style of graphic novels, often suggest powerfully the horrors of what took place on the streets of Tehran. Crimson blood spreads in a pool of spilt yoghurt. A squad of motorbikes bear down on you as they would have on innocent civilians who were beaten up by thugs riding pillion. There is beauty too: the film opens with an image of Tehran twinkling in darkness, only for the sun to rise on a splendid range of snow-smothered mountains behind.
But it has to be said that the most powerful parts of the film rely not on suggestion but on those snippets of film caught by young Iranians on their cell phones. Before the militia began their brutal efforts to disperse the crowds on the night of the election, the images of peaceful demonstrations are all shot on regular cameras. Later, the grim footage of brutality and mayhem is shaky, snatched, blurred.
As a record of events that conventional news media was unable to report, it is a shrewd way of filling in the gaps, deepened and brought closer by the personal testimonies that come across as youthful howls of pain. Director Ali Samadi Ahadi has created a palimpsest that would presumably work just as well for events still unfolding in Syria and other parts of the Middle East.
Watch the trailer to The Green Wave