When Albums Ruled the World, BBC Four |

reviews, news & interviews
When Albums Ruled the World, BBC Four
When Albums Ruled the World, BBC Four
Potted history of the heyday of the long-player plays it woefully safe
Saturday, 09 February 2013
The Beatles - après eux, le déluge
The BBC has suddenly noticed that there used to be these really brilliant things called "albums", and now they're going out of style and out of date. Hence they're holding an Albums Season in all media (Danny Baker's Great Album Showdown, Steve Wright's Album Factoids, Johnny Walker's Long Players and many, many more).
The rest of the planet has been living with the digital revolution in music for years, or even decades, so this late, lumbering response feels rather quaint. It's as if the Death of the Album can only occur when the Corporation says so, rather like pop music didn't officially exist until they'd sunk the pirates and given us Radio 1 instead. But it all just boils down to a splendid excuse for everybody to play their favourite classic albums yet again, the subtext of which must inevitably be "they don't make records like this any more" (such as Led Zep 2, pictured below).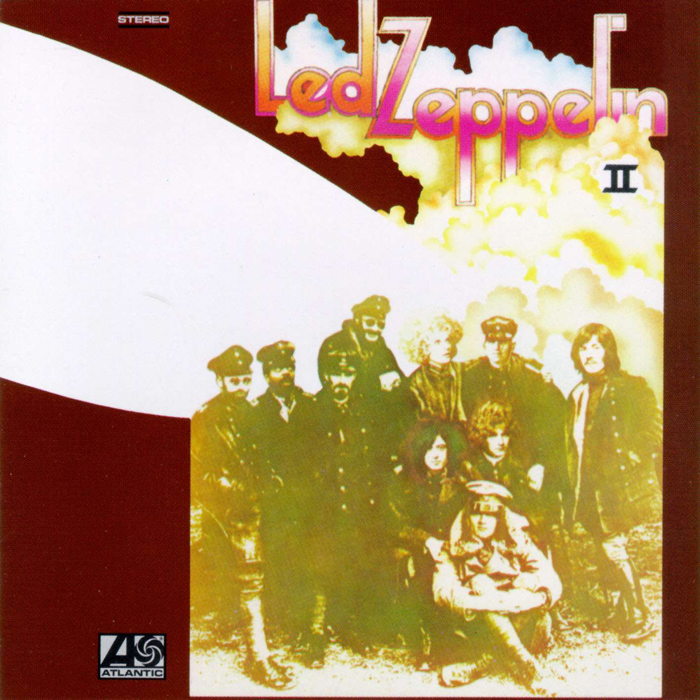 When Albums Ruled the World was BBC Four's history of the golden age of the album, arbitrarily defined as starting with Bob Dylan and the Beatles and ending... well, it wasn't quite clear when, though the arrival of MTV in 1981 was held up as an ominous portent, despite the fact that MTV and the music video helped to create some of the most monstrously successful albums of all time, like Thriller, Dire Straits' Brothers in Arms and the wretched oeuvre of Phil Collins.
In this context, though, "the album" was being considered more as an artistic and philosophical concept than a crude unit-shifting device. As the voice-over put it, oozing a second-hand omniscience culled from the countless books and articles written on this topic, the long-playing record was "a creative canvas on which musicians could express themselves like never before." Singles were transient pop trash and LPs were Art (discuss).
After a potted sociological overview of how LPs were initially considered the ideal format for classical music and the soundtrack from Oklahoma!, we were into Dylan and his songs which lasted far too long to be singles, the arrival of LSD ("The Doors were perhaps the ultimate exponents of this acid-laced psychedelic rock" - I think not, frankly) and the Beatles giving up touring to lock themselves in Abbey Road to make Sgt Pepper. Elbow's Guy Garvey had a nice line on the latter: "They must have felt like they were splitting the atom in there."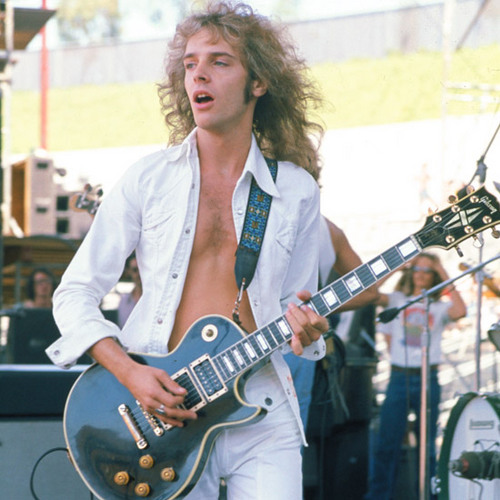 On it went, in dogged chronological order - Tommy, Led Zeppelin and their refusal to release singles, Marvin Gaye's politicised What's Going On?, Dark Side of the Moon, Frampton Comes Alive!... I quite enjoyed watching it, or most of it, as it ticked off all the obvious album-esque milestones in rock history soundtracked by matching extracts. Yet there was no ambition to be anything more than a historical list glued together by a commentary which bent over backwards never to say anything original or provocative. As for the amount of stuff that was left out, let's not go there.
About the only unexpected thing that happened was a wizened Peter Frampton (pictured above in his hirsute heyday) illustrating his celebrated voice-bag guitar sound with an iPhone app. It was a glaring opportunity for some pithy observations about the fork in the road where technology became the new rock'n'roll, but nobody picked up the ball.
Subscribe to theartsdesk.com
Thank you for continuing to read our work on theartsdesk.com. For unlimited access to every article in its entirety, including our archive of more than 10,000 pieces, we're asking for £3.95 per month or £30 per year. We feel it's a very good deal, and hope you do too.
To take an annual subscription now simply click here.
And if you're looking for that extra gift for a friend or family member, why not treat them to a theartsdesk.com gift subscription?