theartsdesk on Vinyl: Record Store Day Special 2018 |

reviews, news & interviews
theartsdesk on Vinyl: Record Store Day Special 2018
theartsdesk on Vinyl: Record Store Day Special 2018
RSD 2018 vinyl reviews of Snapped Ankles, Undertones, LUMP, Fleet Foxes, Ryuichi Sakamoto, Sparks, Miles Davis, Yazoo and more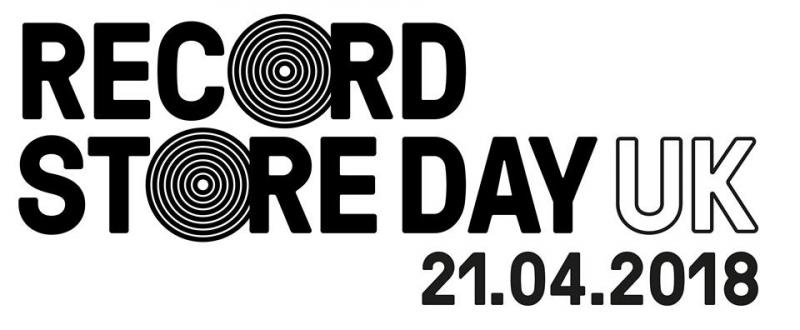 Get amongst it
Record Store Day 2018 – Saturday April 21 – is upon us. It should really be Record Shop Day 2018 as this is the UK but let's not quibble. Instead, put aside cynicism about major labels cashing in, wander down to the nearest record shop – and, happily, new record shops are starting to pop up a lot lately – then rifle through the racks. Below are the releases that reached theartsdesk on Vinyl, quite a few of them rare as hens' teeth. Dig in, see what takes your fancy, then go out and find them, out there on the high streets and back streets...
theartsdesk on Vinyl's FAVOURITE RELEASE FOR RECORD STORE DAY 2018
Snapped Ankles Violations EP (Leaf)
London indie-tribalist unit Snapped Ankles come up trumps. On white vinyl, their 12" set of four cover versions, is packed with stark post-punk propulsion. Techno-heads will turn immediately to a take of Joey Beltram's "Energy Flash" since the original is one of the greatest dance tunes of all. Snapped Ankles keep the bassline throb and rhythm but fuel everything with organic jammed snap and add a new wavey voice-over. It's a worthwhile stab, but not the best thing here. They also deliver an I Ludicrous-go-electro version of The Fugs' "CIA Man", with lyrics updated to contemporary relevance and the chorus retitled "NSA Man" (given what's going on in the world, someone should surely soon assay The Fugs' "Kill For Peace"). But the best two cuts are Can's "Bel Air" rendered haunting, potent and doomed but still driving, and, perhaps best of all, "Ghosts", originally by New York outfit Comateens in 1981. Snapped Ankles are fond of playing it live and they inhabit its raw, industrial funk with svelte ease. All in all, a superb package but limited to 750 copies.
LUMP Curse of the Contemporary (Dead Oceans)
LUMP is Laura Marling and Mike Lindsay from Tunng, and they'll have an album out at the start of June. Until then there's this eye-watering green, one-sided 12" single. It's not only very collectible but bodes well for the collaboration. "Curse of the Contemporary" is a smart song and, as one might hope, pushes Marling outside her usual folky comfort zone. The sound is kind of yacht-rock electro-pop with a bubbling bass rhythm that's a bit Scritti Politti, a bit The 1975. Marling uses two voices, her more casual singing tone and a pure soprano that's very much Kate Bush, but it's the way all these elements add up that creates the power in the song. One of those elements is the lyrics, an unforced statement about 21st century materialist values with a catchy repeating couplet, "If you should be born in California/I'm sure I'm not the last to warn ya." LUMP's album is now looking like a tempting proposition.
Miles Davis Rubberband EP (Rhino)
After suddenly and unexpectedly swapping record labels, from Columbia to Warner Brothers, in 1985 the cantankerous, nigh-on-60-year-old Miles Davis decided he was going to create an album of down'n'dirty funk grooves, featuring the likes of Chaka Khan and Al Jarreau on vocals. It was not to be, the trumpet master started on it but soon gave up, going on to record instead the Prince-flavoured modernist R&B of Tutu. This Record Store Day special celebrates how things might have sounded. With freshly recorded vocals from US soul-jazz singer Ledisi (who played gospel star Mahalia Jackson in the 2014 civil rights-centric film Selma), it's retitled "Rubberband of Life" on three versions which smooth off much of Davis's edge to give it a contemporary AOR radio feel, but the original instrumental is also here and has more in common with, say, Trouble Funk than smooth jazz. That version would be theartsdesk on Vinyl's choice but if you like things slicker, check the rest out. Comes in info inner sleeve featuring a black'n'white photo of Miles looking as mean as ever.
Ryuichi Sakamoto ff2/school in paris (Milan)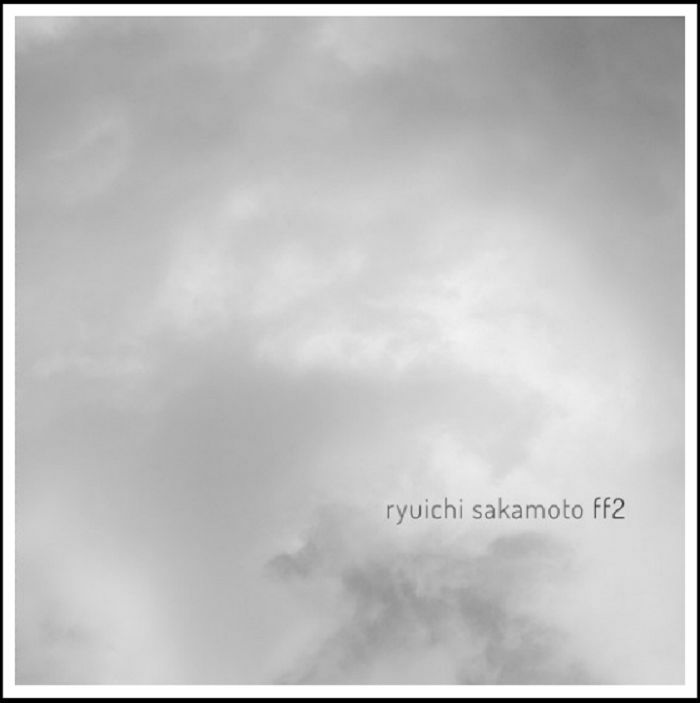 These two sedate pieces make me think of the aliens from Denis Villeneuve's Arrival but that's almost certainly because the late Icelandic composer Jóhann Jóhannsson wrote the music for that film... and he was undoubtedly influenced by Ryuichi Sakamoto's ambient experiments. These two RSD exclusives on 12" single at 45 RPM are ghost-wind-haunted brain-floaters. "ff2" is the more forthright, building up tones that precipitate slowly amid the consciousness, but the flip, "school in paris", is more interesting. The sound of junior school corridors and classrooms seems to be muddling about in the background while the foreground is filled with poltergeist whirrs and sound-colours. It should be sinister, on that basis, yet Sakamoto's recent work, while utilising a palate that could render things spooky, instead emanates contemplative calm.
Yazoo Situation (Francois K Remixes) (Mute)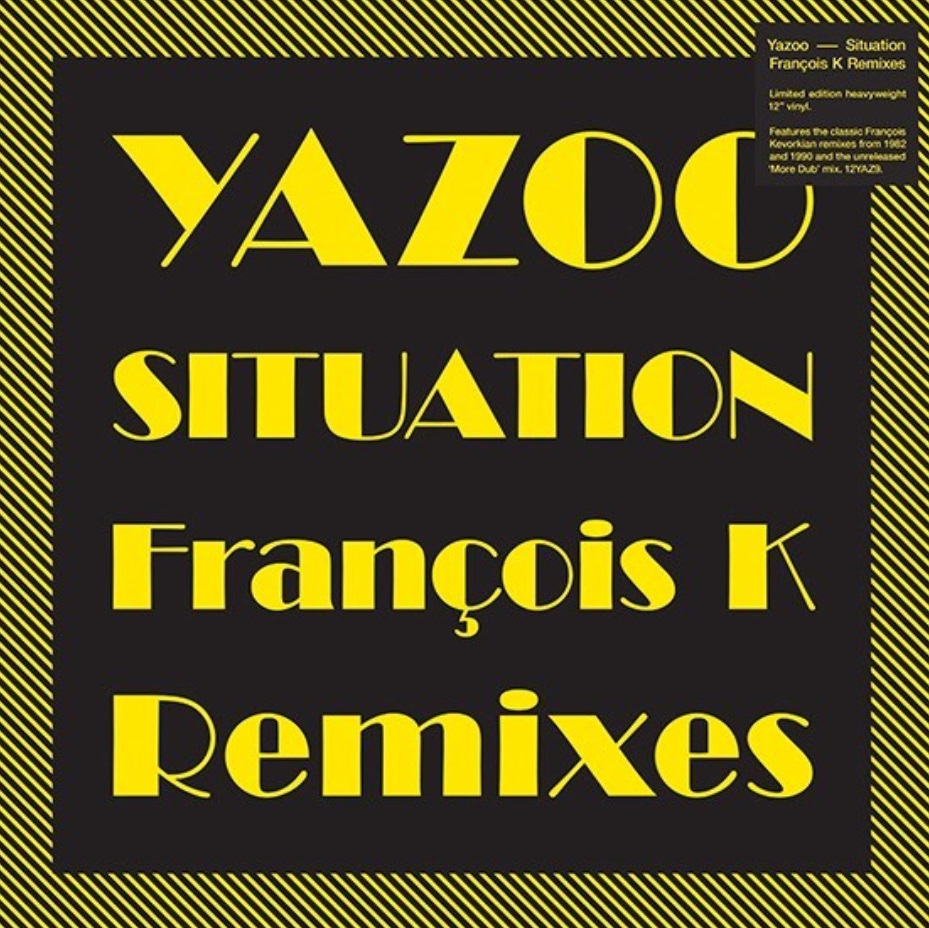 DJ-producer Francois Kevorkian is still an extraordinary DJ today, in his mid-60s. Catch him, if you can, an object lesson in defying categorization and concentrating on energy and imagination. Back in 1982 he was a self-taught underground New York DJ-remixer whose work balanced an edgy post-punk and electronic feel with the propulsion of disco (by then a dirty word). Some of his output from this period is mind-blowingly ahead of its time (check out his mix of 'Dance Sucker' by Set The Tone). One famous gem is his take on Yazoo's "Situation", not a hit in the UK until re-released in 1990, but which developed a dancefloor reputation in the intermediary years, mostly as a result of this remix. He fine-tuned it for the 'Deadline Mix' on the 1990 single to a steadier 4/4 post-house feel. Both are corkers, the original a masterwork out of time, the newer one punchier, druggier. Both versions are here alongside the original 1982 dub version and a previously unreleased 1990 "More Dub".
RHI Reverie Tru Thoughts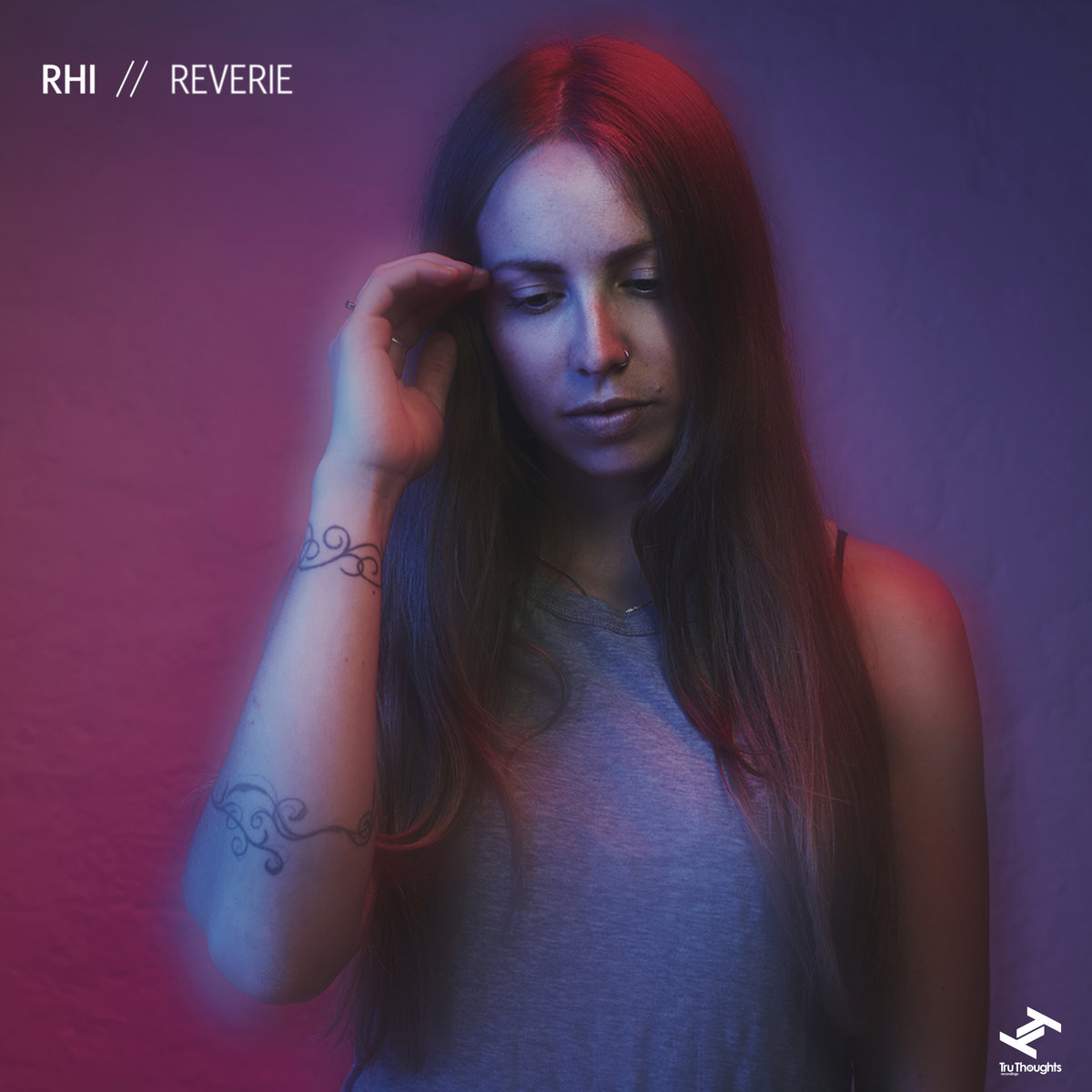 One of these days Tru Thoughts will find the next Jessie Ware. I hope they do. RHI may even be her. By that I mean that this debut album is hazy, stoned, melancholic, vocal trip hop, but more glitchy than the term "trip hop" suggests. There's that whole post-Flying Lotus thing going on as well, adding an abstraction to the production. Rhi Bouvier is a London-based Canadian and she has the sound down, nailed, warm but slightly weird and THC-stewed, and that includes the lyric department too. Reverie, which arrives on magenta vinyl, contains smeared songs such as "Roar", "Too High" and "Slow Dance" which suggest another level of contagiousness but I'm unsure there are enough of them here to take her to the next level yet. A promising start, though.
Hinds I Don't Run (Lucky Number)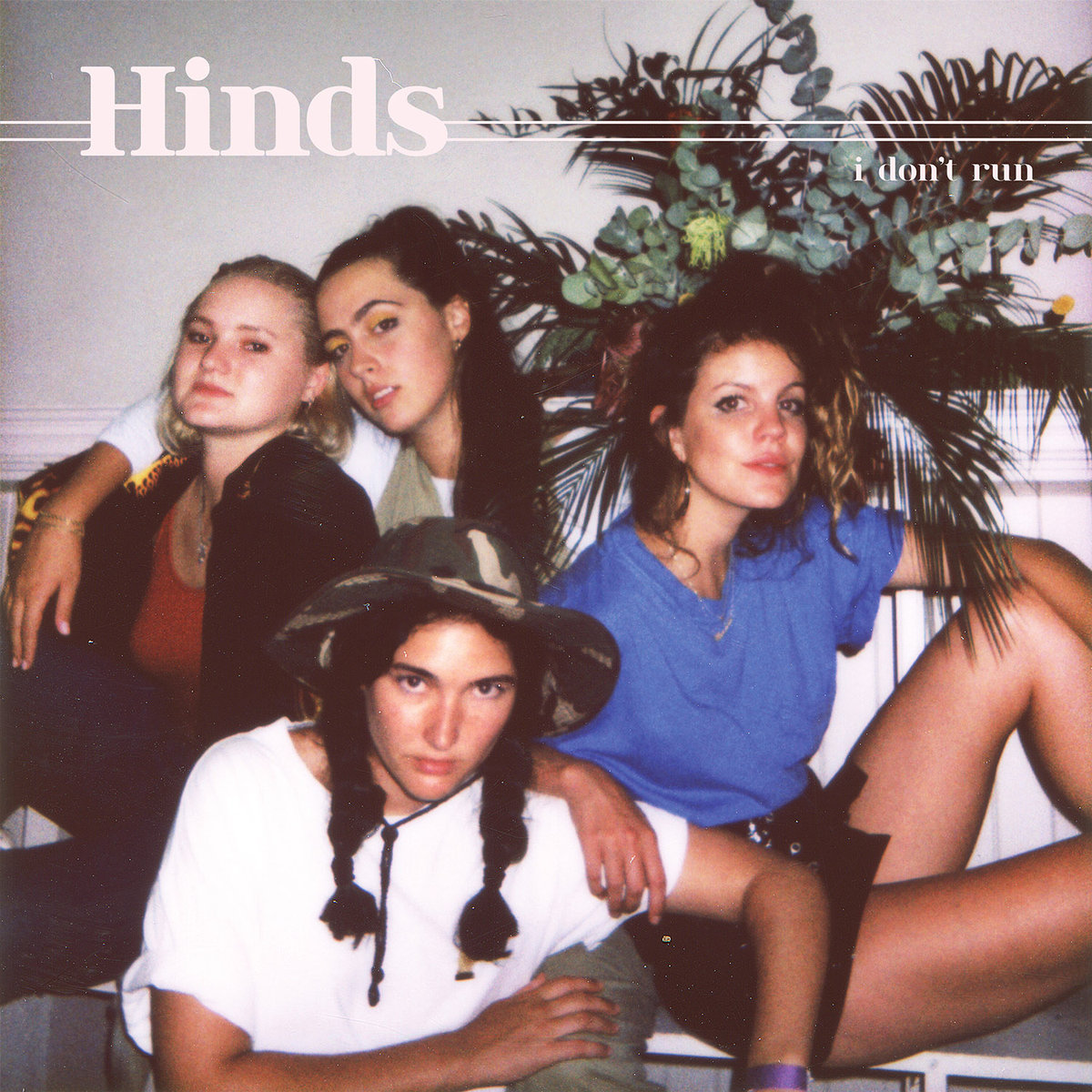 A special RSD run of the second album from all-female Madrid outfit Hinds. Comes with a 2' x 3' poster of the band that, on the other side, has a welter of lyrics as well as more photos and info. Hinds started in the straightforward indie-garage universe but I Don't Run takes a solid step sideways and forward. The lead guitar has a unique clanging tone that underpins many of the songs, abetted by rhythm guitar strumming and sweet/punky vocal interplay. It's spirited and, within its own framework, original, with lyrics that take on a variety of relationship annoyances and irritations with level determination. Ranging from sugary to offbeat, I Don't Run is catchy and likeable, quirky but solid songwriting that niggled away until theartsdesk on Vinyl was onside.
The Physics House Band Mercury Fountain (Small Pond)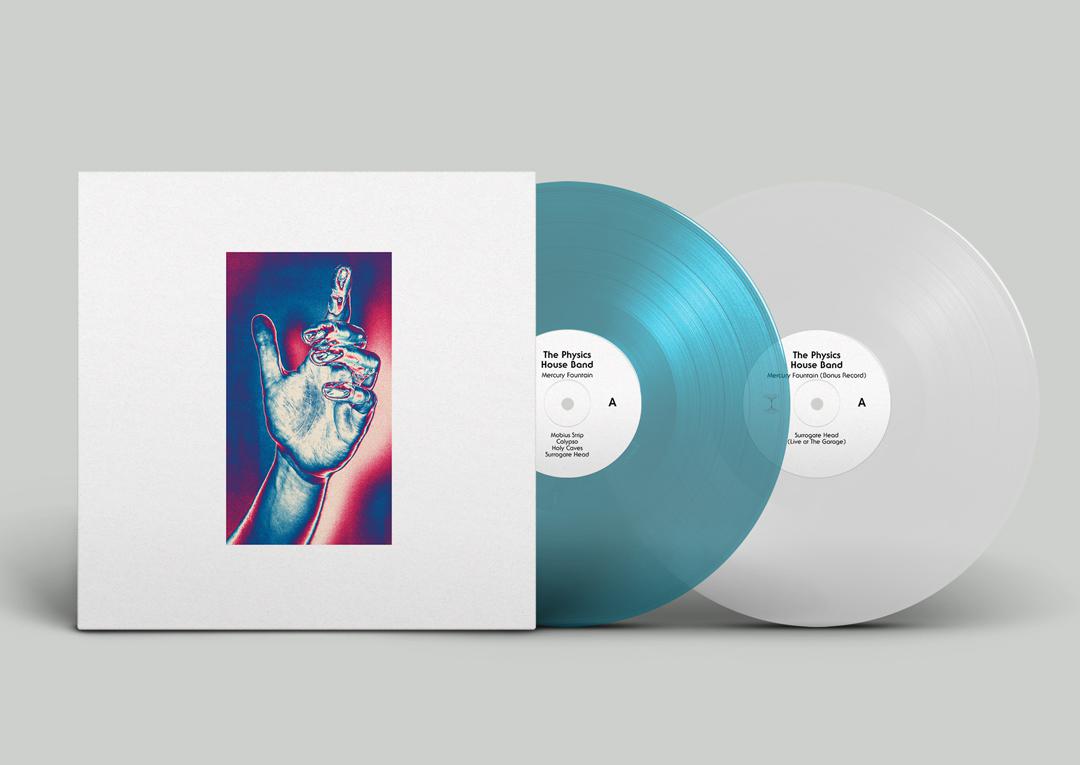 The Physics House Band's debut album of last year reappears in a special RSD version. It's is a double set on gatefold with the actual album on semi-transparent "glass" vinyl. It exists sonically somewhere between 65daysofstatic, Holy Fuck and a metal band I can't quite recall the name of, which is to say they've taken psychedelic jamming into a more angular area, flavoured by the twisted rhythms of 21st Century dance culture. Occasionally it still sounds too close to Seventies prog for these ears but mostly has enough twist and bite to evade such categorization. The second record, on blaring aquamarine vinyl, contains rip-roaring live versions of "Surrogate Head" and "Obidant/Impolex" from the original record, alongside a Slugabed remix of "Calypso" from the same which, to my ears, blows everything else out of the water, sounding like a Vincent Price horror film cut to shreds inside a broken piano by degenerate bass-robot randomizers. Then again, the latter comment really is purely down to taste (I've a well-documented weakness for Slugabed) and the album proper rocks in a suitably warped manner.
Nic Fanciulli featuring Damon Albarn Saying (My Heart)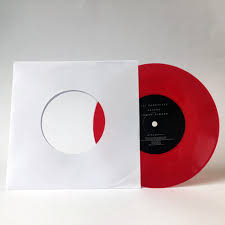 This arrives on a bright scarlet transparent 7". Nic Fanciulli is better known for his explicitly house/techno dancefloor cuts but his My Heart album of last year revealed a producer with an ability to explore lusher, orchestrated electronic styles. This should not be so surprising, given he's been producing and engineering for almost 20 years and has worked with everyone from Jamie xx to Kylie Minogue. "Saying" is gradually blossoming electro-choral Balearica which makes full use of Damon Albarn's sad, wistful voice. It is more of a sketch than an actual song with verses and so on, but it leaves a pleasing taste as it washes by.
Sparks You've Earned the Right to be a Dick Hippo Picture-disc (BMG) + The Best and the Rest of the Island Years 74-78 (Universal/Island)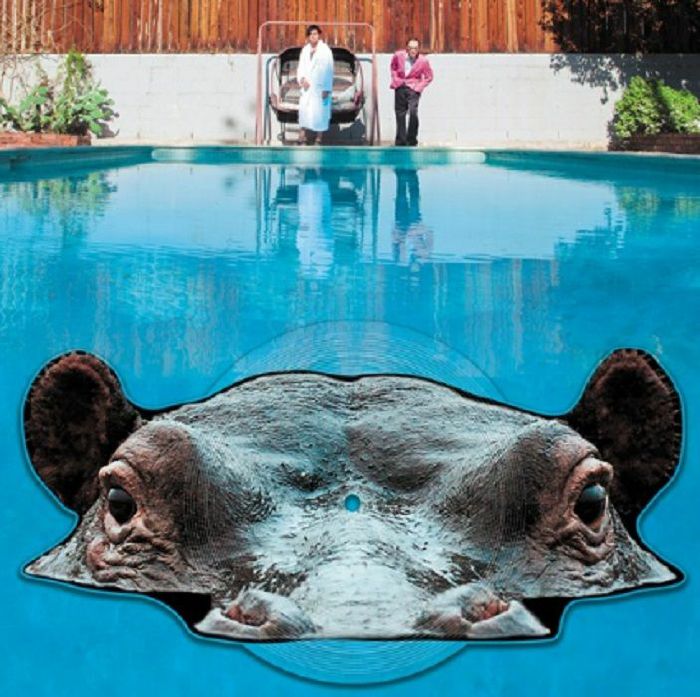 Back in the Eighties record companies would try and tempt younglings with outrageously colourful (and silly) shaped picture-discs that were, occasionally, so oddly constructed as to be almost unplayable. They were not really about the music so much as being bizarre collectors' items. Thus it is with much vinyl now for many under-25s, but especially so for Sparks' RSD special single, the witty choral rock-outs "You've Earned the Right to be a Dick" and "Unaware". The former is a song from the sessions for their last album, Hippopotamus, that is previously unreleased outside Japan, however, what will make Sparks uber-fans salivate is that it comes on
a 7" picture-disc that's splurged out at the sides and is a hippo's head. The packaging is 12" transparent plastic sleeve and 12" x 12" card photo insert. As if that were not enough, Sparks are also releasing The Best and the Rest of the Island Years 74-78 which originally appeared on vinyl for the first time in 2015 as part of a boxset (reviewed here). This is prime Seventies Sparks preserved loud'n'proud on double in picture gatefold, as much for the casual listener as for the ultra-fan.
The Hit Parade Happy World/Otaku Boy (JSH)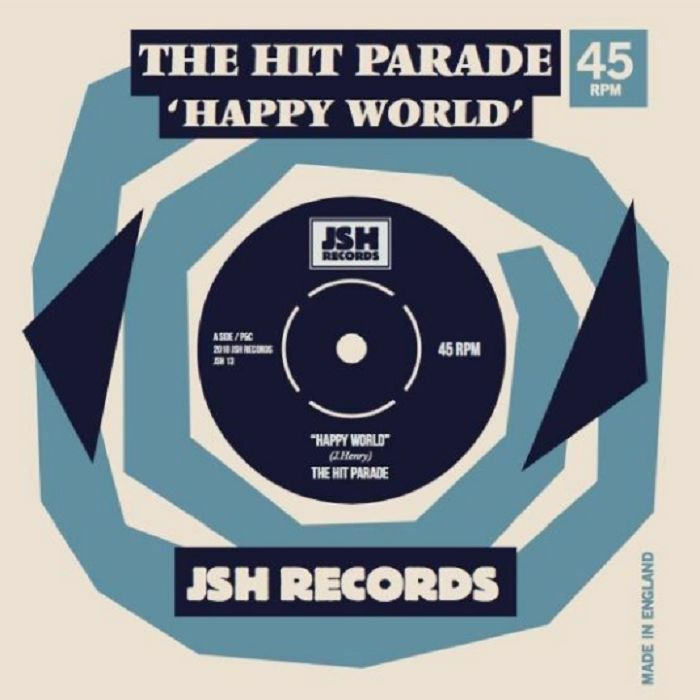 The Hit Parade are the very definition of twee Eighties-style indie. One of the reasons for this is because they've been doing it since it was a brand new thing to do, at the start of that decade. Indeed, this 7" appears on the same JSH label that they started out on. In the decades since, despite The Hit Parade's members now being successful 50-something figures behind the scenes in the entertainment industry, they've revelled in the cult around themselves and their scene. They did, after all record for Sarah Records at one point, an emblematic "shambling" label. These songs, with their gently strummed Sixties-flavoured, wordy guitar pop, don't break new ground but are executed with self-aware panache. "Happy World" appears to be autobiographical and has an opening line typical of their literate style: "I've got an invisible band that's lovingly constructed but very poorly planned/we don't play live/I can't sing in tune." He can now, happily.
Fleet Foxes Crack-Up (Choral Version)/In The Morning (Live In Switzerland) (Nonesuch)
The critically acclaimed US indie-folk outfit drop a 7" for Record Store Day featuring new versions of an old song and a cover. The A-side is the title song from their last album, a take on it recorded for the online magazine Consequence of Sound accompanied by Graduale Nobili, the all-female choir who first came to prominence in the world of popular music via their work with Björk. It has a giant solemnity that expands Fleet Foxes' original without becoming bombastic which, given what's involved, is a feat. The B-side is a live-in-Switzerland cover of a 1960s Bee Gees song, "In the Morning" (otherwise known as "Morning of My Life"), replete with flute and eyes-closed hippy optimism. Neither cut is theartsdesk on Vinyl's bag but the latter has a sunny longing and, overall, this is a nifty treat for followers of the band.
The Undertones Singles Boxset (BMG)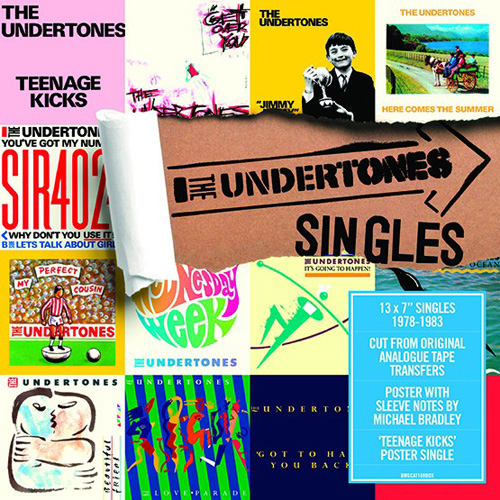 Despite his vastly broad taste in music, John Peel never seemed to grow sick of people paraphrasing back at him that The Undertones "Teenage Kicks" was the best song ever written. Placing it back on the turntable, it's easy to hear why. Its familiarity may have made it sound somewhat hackneyed, as happens to everything in music that crosses from its own niche into the world of supermarket playlists and inane daytime radio DJs, but it still fizzes with a perfectly estimated ratio of punk zest and guileless bubblegum catchiness. The Derry band were already a well-rehearsed, regularly gigging unit when they discovered The Ramones and flipped their sound, running it through zinging guitar crunch and brilliantly parochial lyricism, on top of which Feargal Sharkey's singing style is unique, melodic yet odd and ramshackle. This boxset gathers their golden period, containing their first 13 singles in their original cover art, loudly, precisely cut from the analogue masters, and arriving with a poster and an overview from the band's Michael Bradley. The period covered is 1978-83 and, with the benefit of distance in time, it's possible to hear in their songs 10cc-style Seventies pop and, especially, Sixties flavours, notably on later fare such as the Byrds-ian gothic of "Beautful Friend" or the lovely Mamas & Papas-ish B-side "Window Shopping For New Clothes". But, of course, it's those pithy, high velocity teen dramas so passionately laid out that theartsdesk on Vinyl keeps coming back to; "My Perfect Cousin", "Jimmy Jimmy", a trashy cover of The Chocolate Watch Band's "Let's Talk About Girls" and, yes, always, "Teenage Kicks".
The Velvet Hands Party's Over (Easy Action)
If the NME still existed in the form it did from the 1980s until earlier this year, wherein indie guitar bands were regarded as the ultimate musical entity that could possibly exist, The Velvet Hands would have been their hottest new band on the block. For all I know, maybe they were before the NME collapsed away to an online thingamajig. The London-based Cornish four-piece create a sneering, blaring storm that will cause much bouncing around at the front of small-to-medium venues. Once in a while a band that takes this much-used but occasionally entertaining template is awarded fame and glory, so why not? Also, "Curtain Closed" has a twangy slowed down charm that hints at larger songwriting potential and you can't argue with the steaming-ahead raging guitars of "Trains" and "Habit". A treat, then, for the indie kids, exclusively on navy blue vinyl for Record Store Day with a 12" x 12" photo info insert.
Erasure The Two Ring Circus (Mute)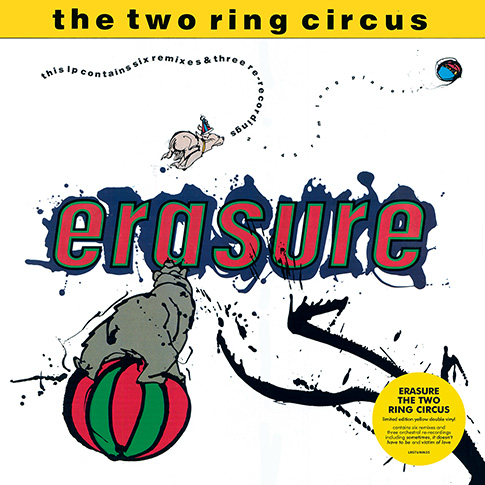 A one-off rarity from the synth-pop duo's back catalogue. The Two Ring Circus, a two record set, was originally released in 1987, a bonus for fans following on from their second album The Circus. On it are a collection of remixes, including three opulent orchestral rearrangements by Andrew Poppy. For Erasure fans it's clearly a treat simply due to its relative unavailability but to theartsdesk on Vinyl it has more fascination as a historical window. Most notable is the fact that, one year before 1988's UK club explosion Erasure employed Little Louie Vega to do a couple of remixes, "Victim of Love" and "Hideaway", only the latter being very housey. At this time Vega had not yet formed Masters At Work and was mostly just DJ name in New York so nabbing him showed foresight, although the results are interesting rather than essential. The best thing on here, then, is the colder electro mix of "Don't Dance" by producer Flood and Mute boss Daniel Miller. Comes on eye-flaying yellow vinyl.
Grant Green Funk in France: From Paris to Antibes (1969-1970) + Slick! Live at Oil Can Harry's (Resonance)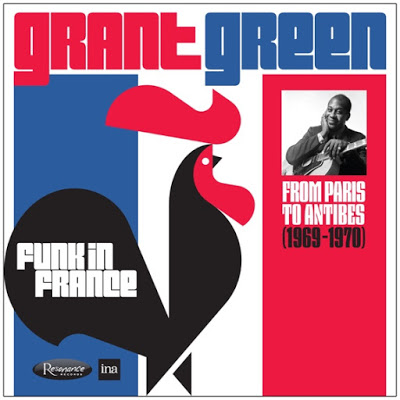 A wealth or rarely and never heard material from one of the giants of jazz guitar, a man who was a staple sidesman at Blue Note Records throughout the Sixties, as well as releasing in his own right. Funk in France comes in triple gatefold on triple vinyl with a 12 page 12" x 12" booklet backed with as much background detail as anyone could need, including photos, reproductions of on-the-road notebooks and interviews with organist Clarence Palmer, Green's son and others. The first disc is a cleaner, more sedate affair, recorded at the studios of the Office of French Radio and Television in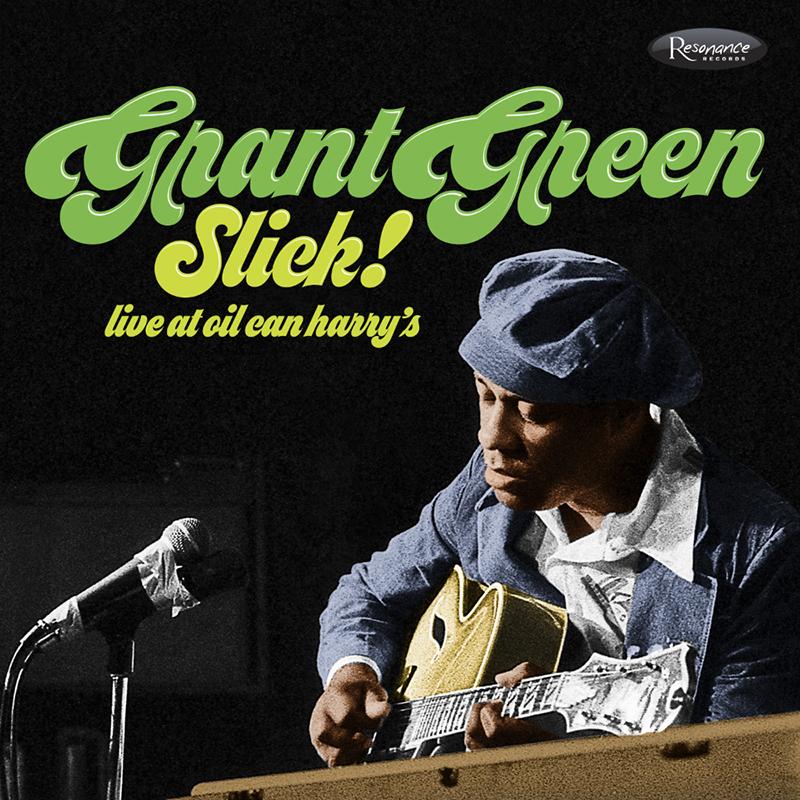 Paris in 1969, but the other two records, live at the Antibes Jazz Festival in the summer of 1970 are sassier, full of twists and Palmer's organ adding a funkiness to proceedings. The Slick! set, on double, with a similar 12" x 12" booklet, is even livelier. It was recorded at the Vancouver venue of the title in September 1975, just over three years before Green died, aged only 43 (he lived a far from healthy existence). It's a never-before-released recording, originally broadcast on Canadian radio station CHQM-FM, and it sees him accompanied by a Detroit pick-up band including mighty percussionist Gerald Issard, who adds a real sexy pizzazz to what is already a fine, virtuosic jazz gumbo. Both albums are limited 3000 edition runs.
HiFi Sean & David McAlmont Transparent (Plastique)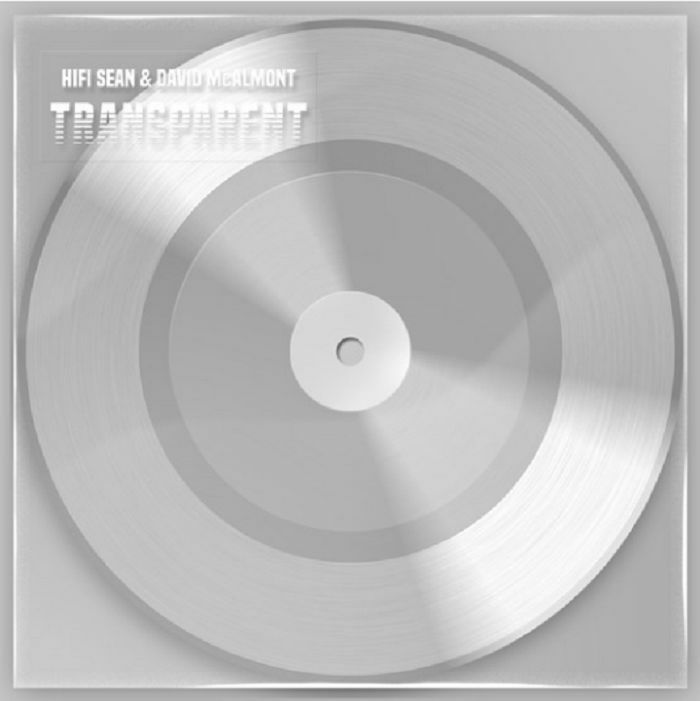 Following his enjoyable but under-heard album Ft last year, DJ-producer HiFi Sean, once of The Soup Dragons, has got together with the singer David McAlmont. On glass-like vinyl as transparent as its title, and in a plastic sleeve the same, this song, which appears on both sides, bodes well for the new partnership, who will have an album out later in the year. A "Swamp Thing"-style twanging noise underpins a disco throb and string stabs, while McAlmont smears the whole thing in soul melodrama. His summation of it as "a homage to Blaxploitation movies" and "a protest song" makes sense, especially when lyrics such as "The American dream's cheap pornography" crop up along the way.
We welcome any and all vinyl for review. Please hit thomash.green@theartsdesk.com for a postal address.
A 7" picture-disc that's splurged out at the sides and is a hippo's head
Share this article
Subscribe to theartsdesk.com
Thank you for continuing to read our work on theartsdesk.com. For unlimited access to every article in its entirety, including our archive of more than 10,000 pieces, we're asking for £3.95 per month or £30 per year. We feel it's a very good deal, and hope you do too.
To take an annual subscription now simply click here.
And if you're looking for that extra gift for a friend or family member, why not treat them to a theartsdesk.com gift subscription?