Roy Harper, Royal Festival Hall |

reviews, news & interviews
Roy Harper, Royal Festival Hall
Roy Harper, Royal Festival Hall
An emotion-filled evening from a revitalised British great
Wednesday, 23 October 2013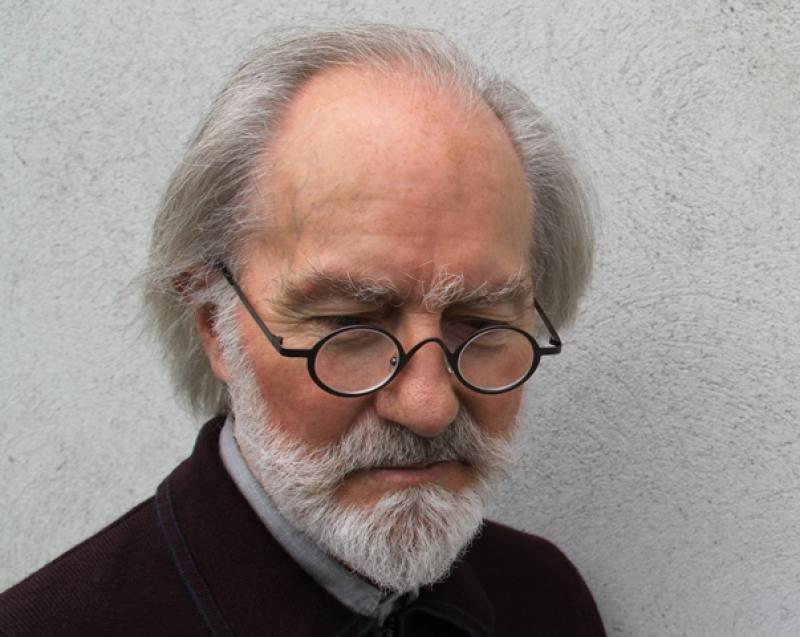 Roy Harper: from the emotional to the surreal
It had to finish with "When an Old Cricketer Leaves the Crease", the commentary on a building block of British life which marks the passing of time more acutely than anything explicitly counting the minutes which precede leaving the field, whether in sport or life. Roy Harper originally released this elegy in 1975, when he was in his 30s. As last night's encore, it was even more poignant. Harper is now 72. There were moments when he explicitly said he might not see an audience again.
He was in fine form: alive, joking, scatty and, at times, on fire. It didn't feel like a final bow, but with a writer this mercurial – who knows?
Harper was playing the Festival Hall on the back of the release of his new album Man & Myth, a collection as strong as anything he recorded in the Seventies. The bulk of the two sets – an interval split the evening – drew from the album, but more venerable material was visited too. Further nods to the past came with accompaniment by a five-piece string and three-piece brass ensemble whose arrangements drew from those created for his songs by David Bedford, who died in 2011, shortly after Harper's 70th birthday.
A voice asked 'What's the chance of Jimmy strolling on?' Page stayed seated
The Festival Hall last hosted Harper at a concert celebrating that milestone, but this was – despite the size of the venue – more intimate, without contributions from well-known supporters who have carried the Harper torch for years. Still, a voice from behind me did ask, "What's the chance of Jimmy strolling on?" Page stayed in the box where he was seated. Harper was joined for most of the evening, however, by American acolyte and Man & Myth collaborator Jonathan Wilson, who played a short, entrancing solo set before the interval.
It was Harper who strolled on to join Wilson and, after a lacerating "Highway Blues", commenced demonstrating why he is still a vital force. His voice precise and forceful, it carried melody like a gale. The third song was a spellbinding, 15-minute version of Man & Myth's climax, "Heaven is Here". Performed live for the first time, this maelstrom is less about the song but more the tensions between its sections and Harper's ability to bring form to the amorphous. Other songs from the new album – "The Enemy", "January Man" and "The Stranger" – were similarly arresting, despite Harper's admittance he hadn't fully mastered how they should be performed.
This malleability was to the fore when he was talking. Starting one thread, he would lose it and pick up another. Even while opening a song, if a thought came it was expressed. Distracted by the strings, he movingly told of how he missed David Bedford. More surreally, after being introduced as a song about alienation, "The Enemy" was prefaced with a bizarre digression about a stranger passed on a street. Less curious was an intense interpretation of HQ's "Hallucinating Light". With tidal surges of brass and strings, Stormcock's "Me and My Woman", which closed the second set, was monumental, coming in immense, overwhelming gusts of sound.
Newly revitalised, Harper looks as though he is not about to abandon the playing field just yet. It would be a pity if this emotion-filled evening was, as he seemed to tease, his last outing.
Overleaf: where it began – listen to Roy Harper's first single, 1966's "Take me Into Your Eyes"
Harper explicitly said he might not see an audience again
rating
Explore topics
Share this article