Disc of the Day 10th Anniversary: Albums We Got Wrong |

reviews, news & interviews
Disc of the Day 10th Anniversary: Albums We Got Wrong
Disc of the Day 10th Anniversary: Albums We Got Wrong
Our writers reveal the occasions when their critical faculties glitched
Thursday, 18 February 2021
OK, it's true, we admit it
Continuing our week of pieces celebrating the 10th birthday of theartsdesk's album reviews section, today it's time to 'fess up! Seven of our regular reviewers reflect on occasions when, in retrospect, their writing did not correctly sum up the music in question. Yes. It happens. Even to us!
The Black Keys - El Camino – by Russ Coffey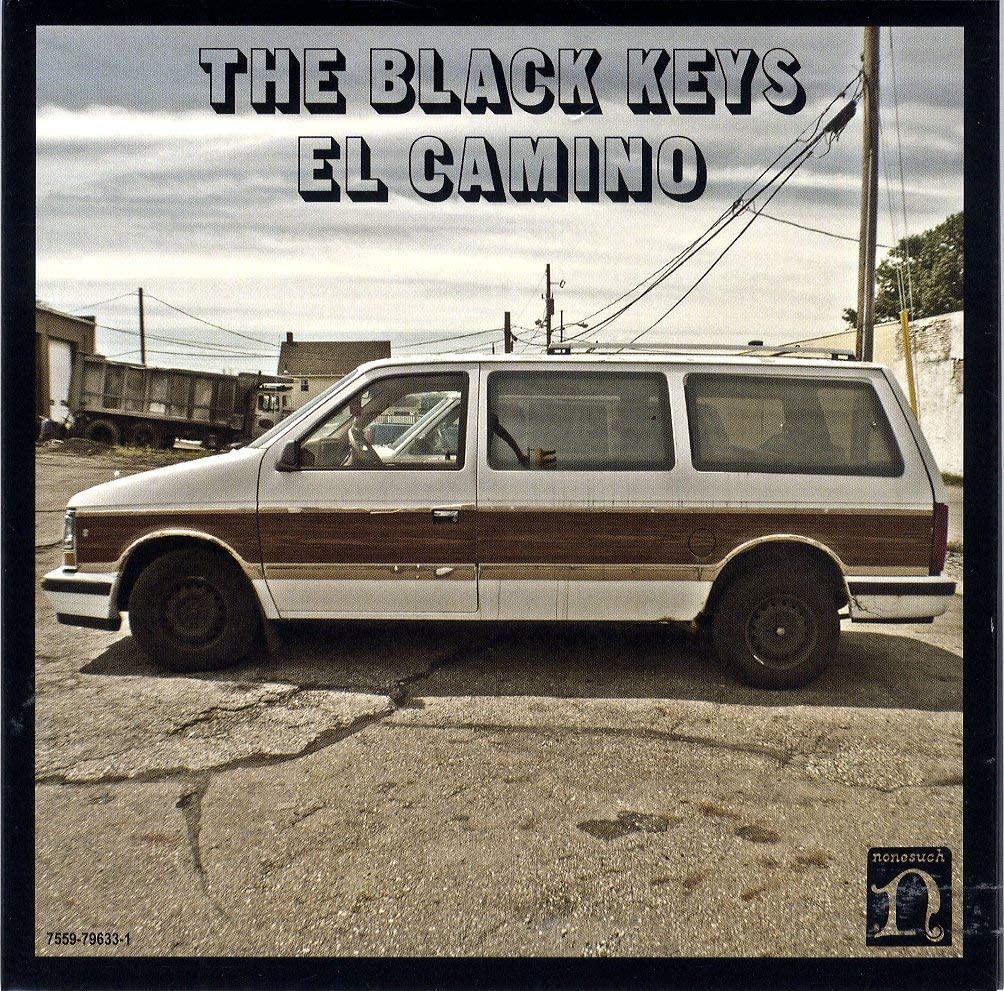 Context, in music, explains a lot: it's why mediocre melodies heard at the right time can send a shiver down your spine, while total bangers, experienced at the wrong moment, leave you cold. That's pretty much what happened when I received my copy of The Black Keys' El Camino in 2011.
That was my year of hipster-rock. My playlists were full of bands like Fleet Foxes, Arcade Fire and Vampire Weekend. I wanted El Camino to be cut from the same cloth, just like their previous album, Brothers (which I'd loved.)
However, it turned out the duo from Akron, Ohio had now reverted to type. El Camino wasn't a groundbreaking blues/hip-hop fusion; it was simply a rollicking parade of party tunes. I felt the band had sold out. My review gave the LP three "faint-praise" stars, calling it "likeable" but not as 'challenging or experimental' as their recent stuff.
Even as I pressed send on the piece, I suspected my judgment might have been hasty. In the end, I was more or less alone in being underwhelmed by the foot-shuffling fun of The Black Keys' seventh album. Rightly so: it really is a darn fine LP.
Ryan Adams – 1989 – by Lisa-Marie Ferla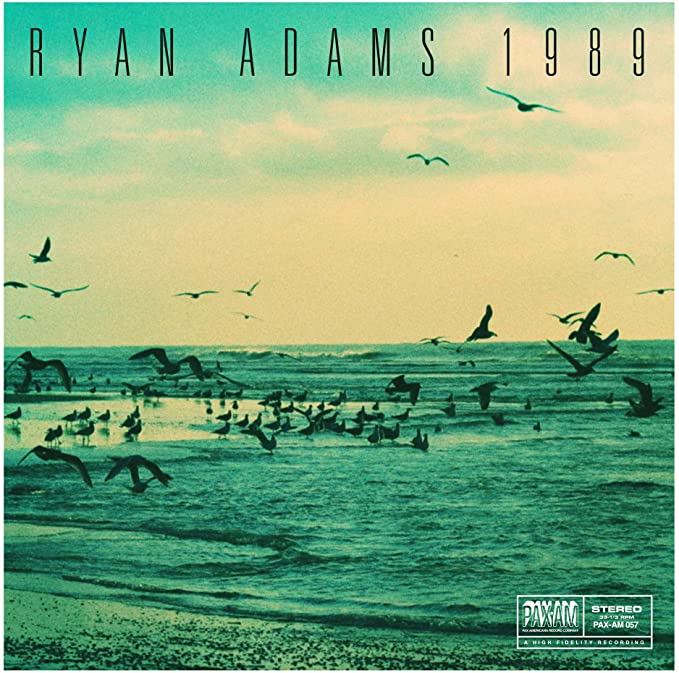 In the summer of 2016, a stone cold horror stalked supermarket aisles from Inverness to Torquay. Britain's Got Talent finalist Calum Scott's sad-boi misinterpretation of "Dancing on my Own" by Robyn is perhaps the most egregious example of a trend of "serious" takes on glorious pop songs - at least until quarantine monstrosity "Wet Ass Biffy" - but the prize for sheer arrogance goes to Ryan Adams' full-length take on Taylor Swift's 1989, just six months before.
At the time, the release couldn't have been more pegged to my interests. I was, in internet terms, a "stan" for Ryan Adams, complete with extensive vinyl collection and matching tattoos, and not that far behind in my love for Taylor Swift. Critical faculties won out over fandom, for the most part, in my three-star review of October 2015 - The Telegraph gave it the full five, after all - but, as a musical curiosity, I had lost interest long before the turn of the year.
Why are we so resistant to taking pop songcraft seriously? I have a few ideas, and they're all rooted in sexism. We at theartsdesk were acknowledging Taylor Swift's songwriting prowess long before she started working with indie legends like Aaron Dessner and Bon Iver - but while the strength of the songwriting made Adams' take listenable in a one-note middle-of-the-road kind of way, without the fizz of "Blank Space" or the wide-eyed wonder of "Welcome to New York" what was the point?
Of course, as we learned later, it was around this time that Adams was alleged to have been engaged in a pattern of abusive behaviour towards a number of female musicians and an underage fan, according to a New York Times article of February 2019 - something that forced me to reckon with my relationship with the rest of his back catalogue. The fan told the reporters that the experience "totally put her off the whole idea of being a musician". I wonder what that Telegraph critic thinks now.
Lapland – Lapland – by Thomas H Green
The best-selling, most-streamed album for the last two years running is Lewis Capaldi's Divinely Uninspired to a Hellish Extent. Upon its release, I insulted it with vicious relish. Was I wrong? Nope, it's still whingeing tosh ("Like wading through a sea of teenage tears that have started to coagulate"). Scrolling through the last decade, I'd stick by my slatings and so-so reviews; there wouldn't be much critical upscaling.
At the other end of things, I'd give Chemical Brothers' No Geography five stars instead of four, but I'm usually reticent about handing out theartsdesk's highest rating. Five-out-of-five is very rare. It should only be applied to stone cold classics. But some of my choices have been… debatable. Californian female blues-rock duo Deap Vally's Femejism turned out to be a lesser re-run of their should-have-been-five-star debut, and Rizzle Kicks' 2013 second album now seems like a jolly dance-pop curio, no more. I think I was a-buzz with both acts' frantically enjoyable and regular live shows.
Sometimes unwarranted five starrers hype low profile acts that deserve wider attention. I don't mind that, just very occasionally. It's part of the game. I became over-excited by the debuts from Swedish punk-popper Shitkid and angry London electro-hip hop duo Farai. Both are fine, feisty and invigorating albums but don't have that key, ineffable quality of endlessly creeping back onto the stereo. No, by far my most mystifying five star review is the one I gave the eponymous and sole album from New York electronic producer Lapland, seven years back. I even described it as an "Album of the Year contender". It was certainly not, nowhere near. At very most, it's a pleasantly woozy, spaced out set of chill-out songs. What planet was I on? I guess, if nothing else, at least the drugs were five star in March of 2014.
Tame Impala – Currents – by Barney Harsent
I'm not exactly sure which side of the bed I woke up on the morning I had to review Tame Impala's third LP but, after a recent re-reading of it, it's safe to say it was the wrong one.
Listening back to the album now, I'm struggling to see quite what I took against, to be honest. I'm still unsure it deserved the rapturous applause it earned from some quarters, but neither did it deserve a two-star shoeing. In retrospect, it was a brave, transitional stepping stone, full of honest, revealing sentiment that I wanted to be something else.
I was having a pop at custard for not being ice cream.
I know I took particular exception to the lyrics and, while "She was holding hands with Trevor/Not the greatest feeling ever/Said, 'Pull yourself together/You should try your luck with Heather'", might not be Kevin Parker's greatest moment, if Difford and Tilbrook had written it, I'd definitely have given it a pass.
I also seem to have taken issue with the claim that this was a psychedelic album. Despite the fact that the lead single was nearly eight minutes long, included an extended passage based around a two-second loop and eschewed any idea of a traditional structure in favour of fucking about exactly as it saw fit.
Six years later, and I have to admit, I really quite like it. It might be that last year's follow-up The Slow Rush helped to give some retrospective context, but hands up – this one's on me.
We all get it wrong sometimes, right?
La Roux – Trouble in Paradise – by Joe Muggs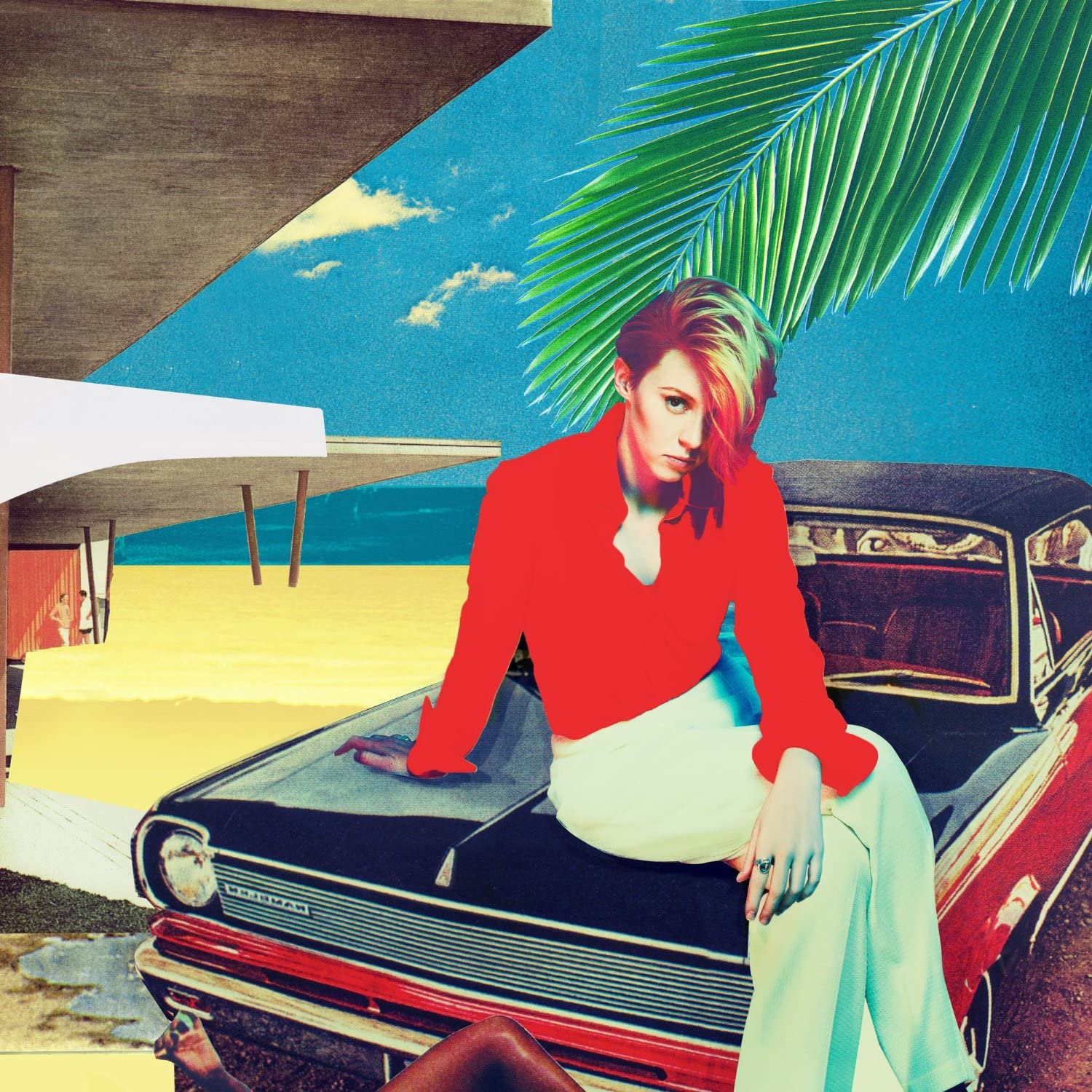 What was I thinking? That's not a rhetorical question. I honestly have no idea of what was going through my head in July 2014 as I blithely clicked the five star rating for my La Roux review. I can't even remember listening to the album, which probably tells you all you need to know about whether it really is a five star record.
Sometimes the thought process behind awarding top marks stays with you, as when I gave Daft Punk the full whack more to wind up people who had dismissed Random Access Memories before even having had time to hear it twice than as a serious assessment (I stand by it still being a great album and the haters being vexatious fools, but maybe not the last of those five stars). Or when I gave Róisín Murphy the flawless score, knowing that Róisín Machine is the real deal and I'll still be listening to it another decade hence.
But Trouble in Paradise? Nope. Unh-uh. Drawing a total blank, sorry. All I can guess is I was seduced by its Eighties Nile Rodgers/Trevor Horn sonic production aspirations into thinking it was as great as its influences. And it certainly does have a five star sound. But does it have the songs and personality to match up to Madonna and Grace Jones? No, it really does not. It's not a bad album by any means – but if I can forget ever hearing it, let alone reviewing it, then it's definitely not the classic I seemed to think.
Lana Del Rey – Honeymoon – by Guy Oddy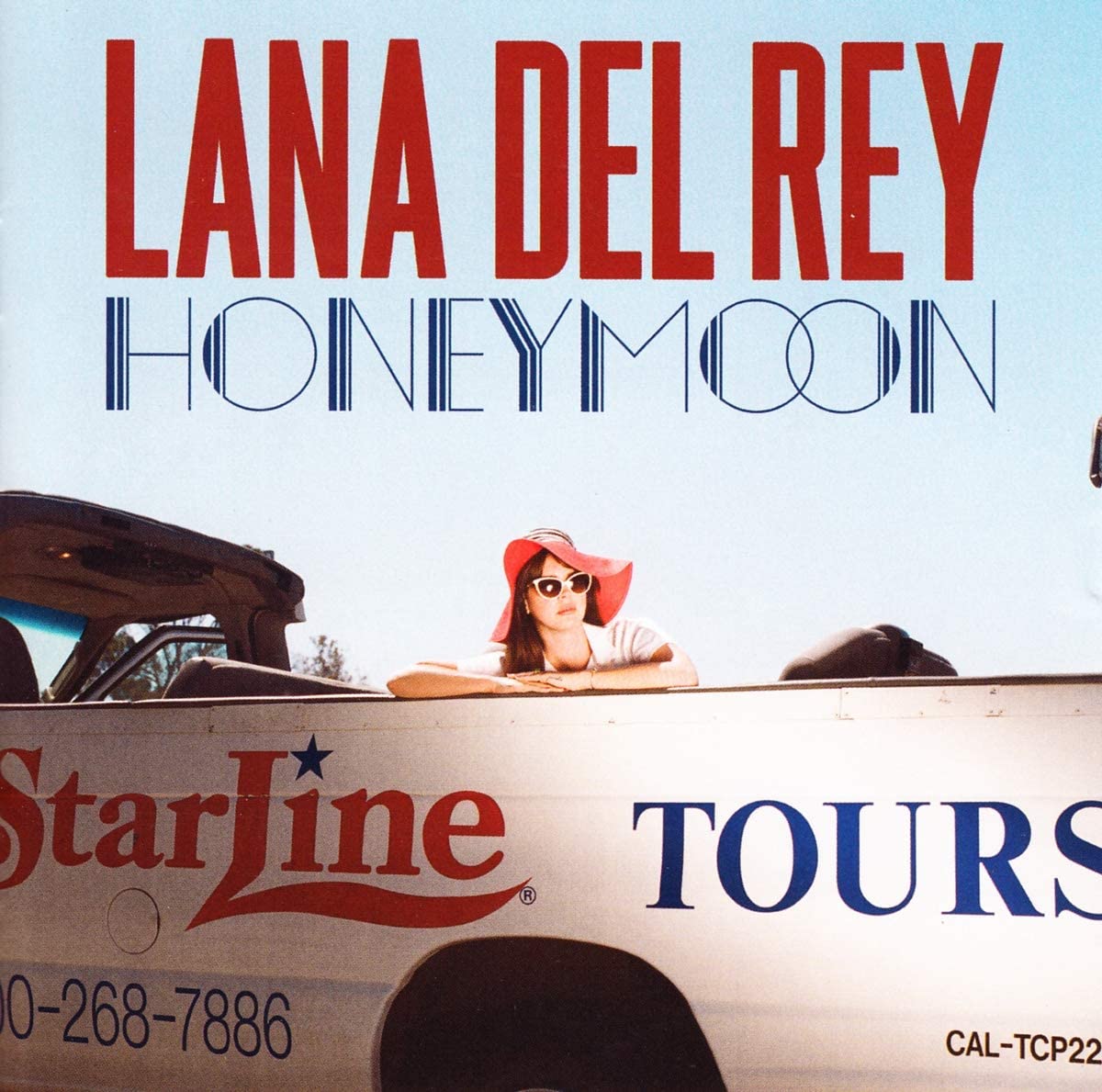 When Lana Del Rey first appeared in 2012, she was immediately viewed as musical Marmite. To some extent, this is still the case, even if less so than before. Nevertheless, I was and remain a big fan of her first two albums, Born to Die and Ultraviolence.
I was, therefore, more than keen to review her third disc, Honeymoon, for theartsdesk and immediately fell for its world-weary sophistication. I even declared that it might come to be regarded as her signature album and that the producers of the Bond films should snap her up for the theme tune of their next celluloid extravaganza. Five years later, however, not only has Honeymoon never made it back onto my stereo, but I haven't felt any inclination to listen to any of her subsequent releases either.
In retrospect, Lana Del Rey's third album is where she got stuck in a musical rut, knocking out the same kind of tunes to ever diminishing returns. She covers Nina Simone, just as she had done on Ultraviolence; she's a bit sweary, as she had been on both her previous releases; she has more than a whiff of a doomed character from a David Lynch film, but again that was nothing new; and she goes on and on and on. In short, Honeymoon is a step backwards from Ultraviolence. It's over-long and has Lana Del Rey treading water with precious little variety or inspiration.
Midlake – Antiphon – by Kieron Tyler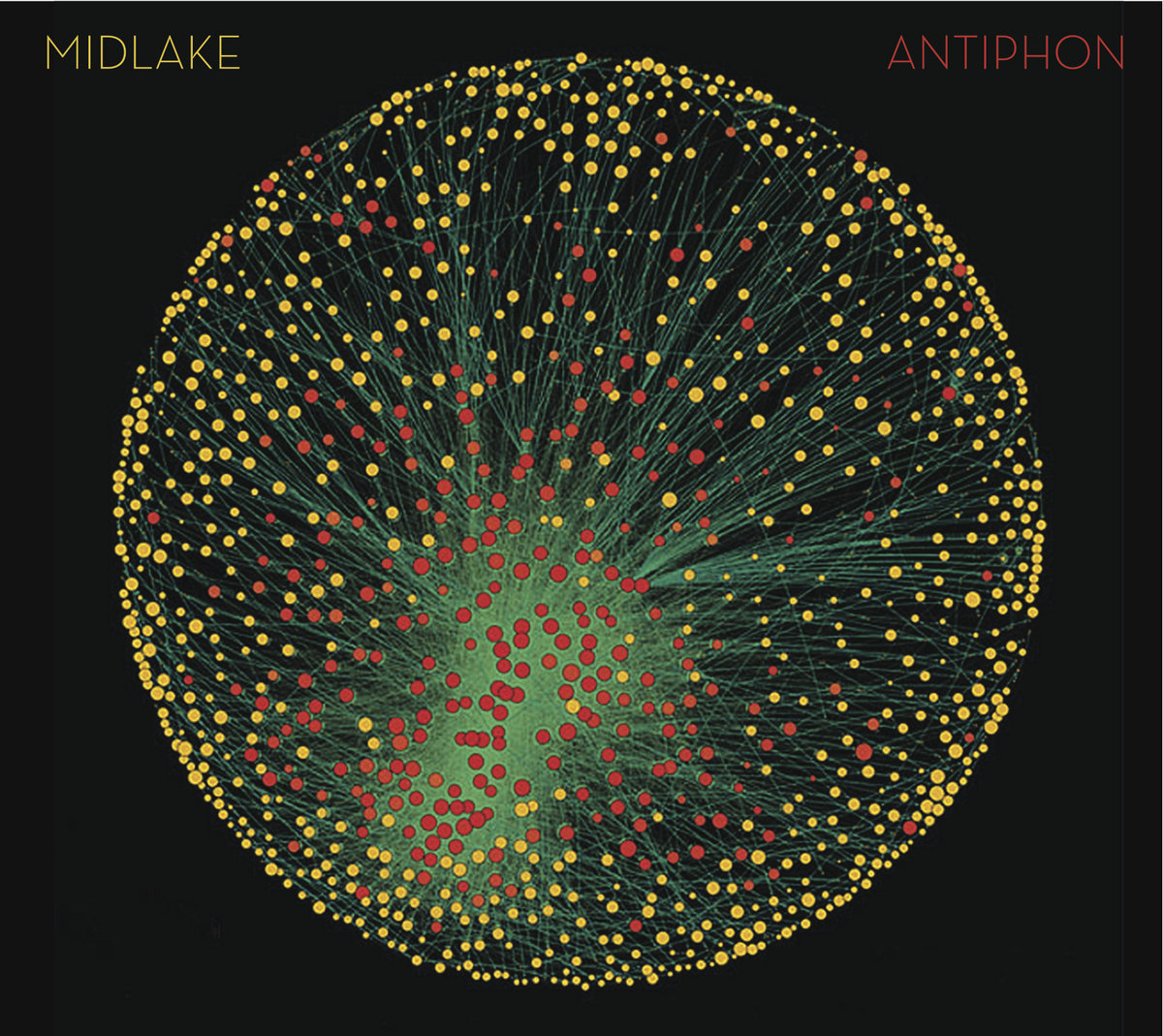 The review wasn't negative. Baldly, the three stars accompanying the review say the album in question is good. And it wasn't that all the things said feel retrospectively erroneous. The words "misty", "psychedelic" and "vaporous" still capture Midlake's Antiphon. But saying the album "meanders without finding a focus" and that it was "the sound of a band who haven't quite recovered from the shock of [frontman and main songwriter Tim] Smith's sudden departure and regained their balance" is where it goes to pot.
At the time it came out in Autumn 2013, Antiphon did seem amorphous. However, it nagged and asked (metaphorically) to be heard. Again, and again.
Repeated and long-term exposure confirmed that the fogginess was the point. The atmosphere was akin to that of Pink Floyd's "Set the Controls to the Heart of The Sun" and The Byrds' "Change is Now", (especially) "Tribal Gathering" and (also especially) "Dolphin's Smile" from Side Two of 1968's The Notorious Byrd Brothers. Subsequent to the review, perspective of what's become Midlake's final album changed. Seeing it as detached from their discography, it was evidence of a band getting to grips with otherness. Although not recognised as such at the time, Antiphon was a psychedelic landmark.
Listening back to the album now, I'm struggling to see quite what I took against
Share this article