CD: Sandra Kerr & John Faulkner – The Music From Bagpuss |

reviews, news & interviews
CD: Sandra Kerr & John Faulkner – The Music From Bagpuss
CD: Sandra Kerr & John Faulkner – The Music From Bagpuss
Recommended restorative listening from the children's TV classic
Thursday, 22 November 2018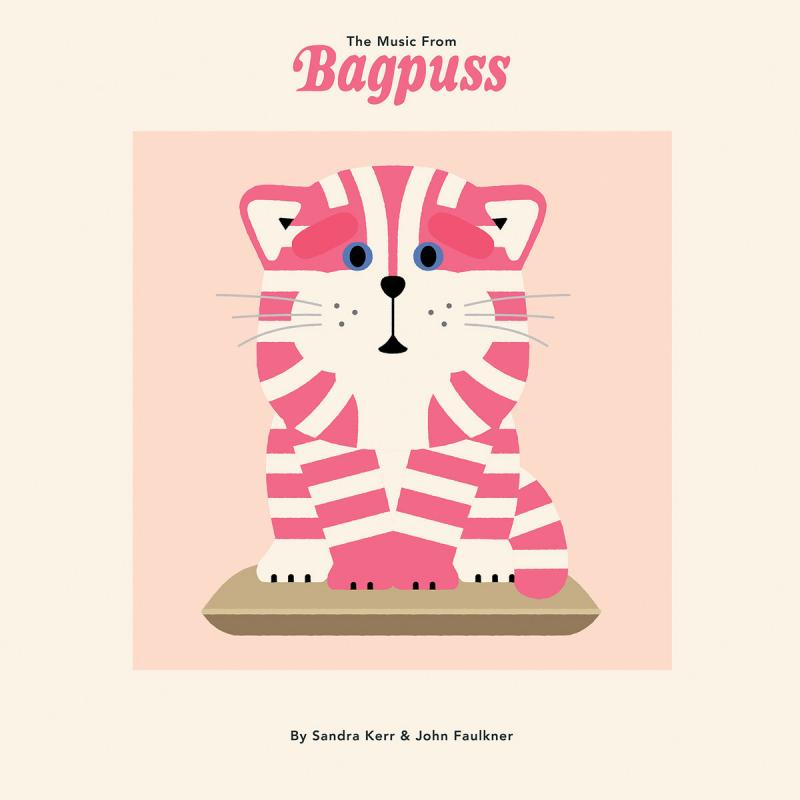 "Quick! He's awake!"
In 1974, a saggy old cloth cat and his rag-tag bunch of friends managed, in just 13 episodes, to influence a generation. Ask pretty much anyone who watched Bagpuss what their first experience of traditional folk music was and the answer is unlikely to be Fairport Convention or Steeleye Span.
The music of Sandra Kerr and John Faulkner, multi-instrumentalists with links to Ewan MacColl, Peggy Seeger and the London Critics Group, earwormed its way into a nation's consciousness via a cloth cat, a rag doll, a carved wooden bookend in the shape of a woodpecker and colony of mice who were more likely to yarn bomb your sitting room than shit in your cornflakes.
The Music From Bagpuss is nothing if not exhaustive, bringing together all of the songs featured in the series, plus outtakes and alternate versions. A mixture of traditional pieces, original compositions and improvisations – often in the space of just one song – it is a Proustian journey back to childhood and a bone fide bucolic folk-roots classic.
The album is littered with sophisticated playing, intricate instrumentation and playful phrasing, but above all is the sheer strength of the songs. Whether it's renosing traditional folk standards, as Kerr and Faulkner did for "The Weaving Song" and "Uncle Feedle" (adapted from "The Tailor and the Mouse") or inspired original compositions such as the "The Miller's Song", one can't help feeling that, these days, such care, craft and experimental bravery simply wouldn't feature on music created for a children's television show. It's certainly absent from 90% of the Mercury short list.
Of course, there's nostalgia at play, but that isn't incidental – it is this music's strength. A yearning for something lost to childhood is, I suspect, universal. There are times when we can all feel a bit tired, a bit saggy and loose at the seams. It's getting old. The music that Sandra Kerr and John Faulkner wrote for the 13 episodes of this wonderful series manages to find that part of us, bind it, stick it with glue glue glue, and leave us feeling like new again. Recommended restorative listening.
There's nostalgia at play, but that isn't incidental – it is this music's strength
rating
Explore topics
Share this article