CD: Paul Weller – True Meanings |

reviews, news & interviews
CD: Paul Weller – True Meanings
CD: Paul Weller – True Meanings
The Changing Man returns with an album of quietly wonderful surprises
Thursday, 13 September 2018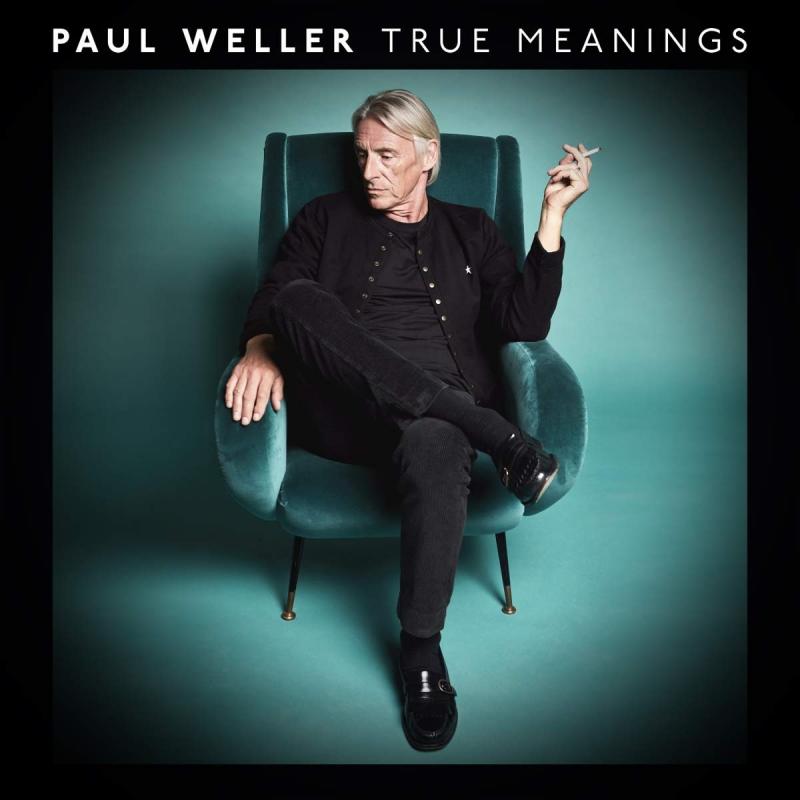 2017 was a year in which Paul Weller reminded us all why he's a force to be reckoned with. An impressive foray into the world of soundtracks (the score to Johnny Harris's Jawbone) was followed by A Kind Revolution, which was, for the most part, a very impressive collection. This year sees yet another album from an artist who is clearly mining a rich seam of form.
True Meanings is a surprising album. Let's get one thing out of the way at the start: it's very, very good – that's not the surprise. Given his recent run, you'd expect this to be the case. No, the surprise is in the timbre of the material. At times reminiscent of the British folk revival's heyday, Nick Drake-esque swooning strings and Pentangle jazz-tinged eclecticism, at others there's the spirit of American troubadours such as Terry Callier running through phrasing and timings. Occasionally – the lilting rise and fall of "Old Castles" for example, these influences collide and to quietly wonderful effect.
There's a stripped-back clarity and a complete lack of artifice. It's simply lovely Then there's "Wishing Well" in which Weller goes full Laurel Canyon on us, a swerve of direction that ends up being as welcome as it is unexpected. It's a phenomenally satisfying song, full of musical and lyrical resolution. If there's one criticism, it's that Neil Young's very particular phrasing proves, at times, to be a distraction.
And, as the rest of the album proves, there's really no need for Weller to be anything other than himself, his voice has improved immeasurably with age, much in the way that Roger Daltrey thinks that his has. This is highlighted best on the songs that make way for that voice, worn like leather into a comfortable, easier fit: "The Soul Searchers", a mellow introduction which sounds not unlike Wild Wood-era Modfather, but with strings and drums courtesy of Curtis Mayfield; "Books", which manages to sound steeped in folk tradition even with the presence of a sitar, and "Aspects" – a string-soaked folk number that benefits from a stripped-back clarity and a complete lack of artifice. It's simply lovely.
The album's long – 14 tracks covering 54 minutes, and initially there's a feeling that it could do with slightly more rigorous editing. But, after living with it for a day or two, trying to pick out a song to lose suddenly becomes a very difficult task. There's a coherence and balance throughout this collection that works almost perfectly. Paul Weller has always made records that sound like fresh starts, but True Meanings feels like a new beginning.
Paul Weller has always made records that sound like fresh starts, but True Meanings feels like a new beginning
rating
Share this article