CD: Red Hot Chili Peppers - The Getaway |

reviews, news & interviews
CD: Red Hot Chili Peppers - The Getaway
CD: Red Hot Chili Peppers - The Getaway
The indestructible funk-rockers give a nod to their past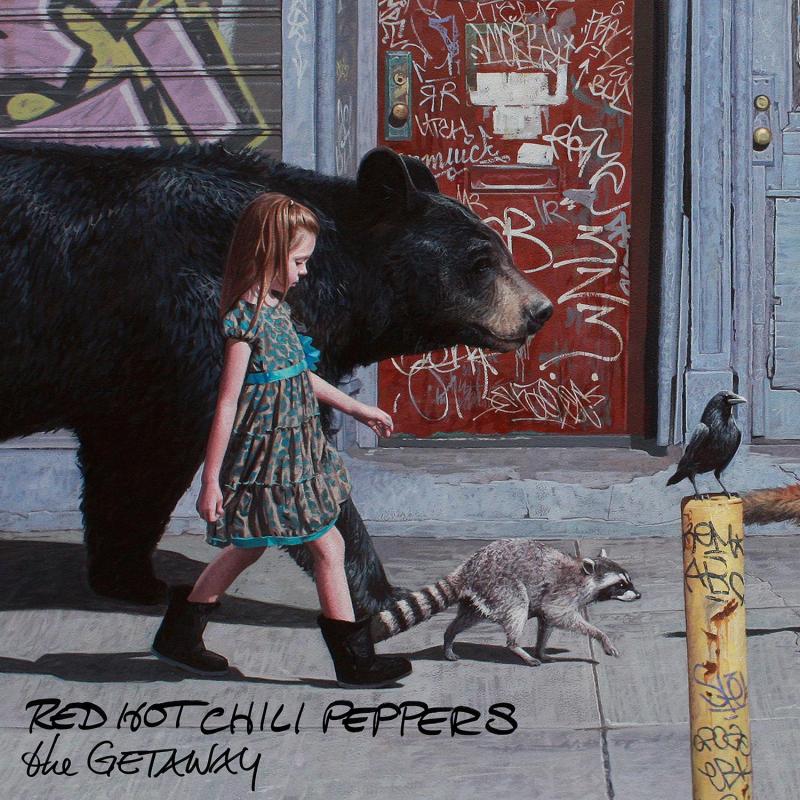 Introducing the reinvigorated RHCP
Of all the challenges the Chilis have faced over the years none has been greater than how to deal with guitarist John Frusciante's occasional spells of retirement. When, in the mid-nineties superstar axeman Dave Navarro stood in for him, his technical style lacked emotional simplicity. Frusciante was coaxed back. Then, when in 2009 the guitarist finally left for good, the band hired Josh Klinghoffer.
Yet what initially seemed like an inspired choice, resulted in an album that was, ultimately, underwhelming.
Now Klinghoffer returns with The Getaway – notably, also the first album in years recorded without producer Rick Rubin. This time, though, things are much better. There are funky choppy rhythms on "Detroit", and "This Ticonderoga", while on "The Longest Wave" we hear those lovely Frusciante-style hammer-ons that make the band's ballads so distinctive. Finally you can really hear why Klinghoffer was given the job – when he goes for it, the sound he creates is classic Chilis.
It's the songs, though, that really set this apart from its predecessor. Or at least the half-dozen or so tracks where the band really gel. Particularly sweet is "Sick Love", where Flea's burbling bass leads into a melancholy Keidis vocal to create a wistful West Coast chorus. Unfortunately, where the band attempt an entirely new direction, things aren't quite so successful. The title track, in fact, is so ghastly it's practically in Maroon 5 territory. When a band has spend 30 years refining their sound, you wonder, why abandon it? Still, on the closing two songs, the Chilis blend old and new to create a groove with real impact. "The Hunter" and "Dreams of a Samurai" are free-form rock epics. And as The Getaway closes, you can't help feeling that there is plenty of life in these old rockers yet.
It's the songs that really set this apart from its predecessor
rating
Explore topics
Share this article